Tag Archives:
Kendrick Bourne
Tom Greene  | February 1st, 2020
Andy Mitts (@mister_brain), from the Rock Chalk Podcast (@RockChalkPod), joins us for the Super Bowl Preview! Continue reading →
Mike Fanelli | October 31st, 2019 
Happy Halloween everyone! The NFL trade deadline was Tuesday and several players got moved. One of the players moved was Kenyan Drake, who will play tonight for the Arizona Cardinals. Last week's Thursday night game was boring and I expect tonight's game to be similar. The Cardinals are coming off a 31-9 loss to the New Orleans Saints, while the San Francisco 49ers destroyed the Carolina Panthers 51-13. Even at home, the Cardinals are massive underdogs and this game will be hard to watch, so be smart and enjoy your Halloween doing something else.
Matt Woolsey | January 22nd, 2019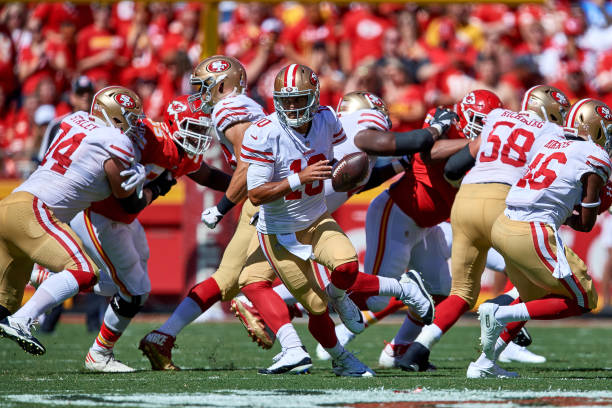 2018 was not the year 49er fans thought it would be. A potential playoff berth was in the discussion, not a 4-12 season that would be good enough for the second-worst record in the league. But if you are going to understand 2018, we will have to hope into the old DeLorean and head back towards the end of 2017.