Connor McIntyre| May 29th, 2019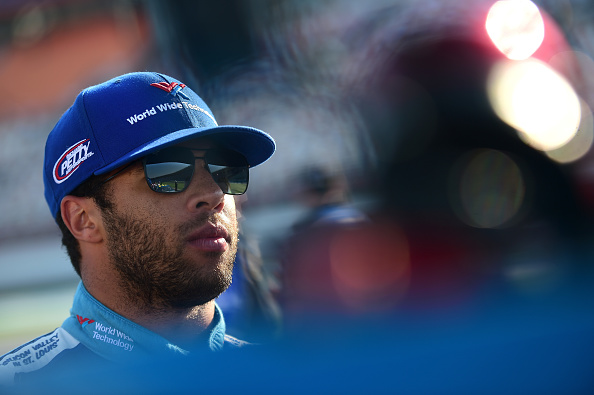 Richard Petty Motorsports driver Bubba Wallace stormed onto the scene in 2017 as the first African-American driver in the Monster Energy Series in over a decade. After finishing second last year in his first full-time race in the Monster Energy Series, it was looking like the next big NASCAR driver had been found. Throughout the season, though, he had his ups and downs going from finishing thirty-fourth one week to eighth the next, but the signs were there that he had the potential to be a good or even great driver. So what is going wrong with Bubba Wallace this year?

If you had told me after last season that Bubba Wallace would not have a single top ten finish after the first dozen races, I would have laughed at you and recommended you to a therapist. But not only does he not have a single top ten, he only had one top twenty (seventeenth) and hasn't been competitive at all. However, that was all before the All-Star race and the Monster Energy Open. These races weren't for points, but for $1,000,000. During the first two stages of the Monster Energy Open, he put on a spectacular display of driving, finishing second in the first stage, and first in the second stage. This allowed him to qualify for the All-Star race, where he finished fifth. I thought to myself "Ok, he just had a bad start to the season. The Coca-Cola 600 is next week and at the same track and he'll get his first top ten!" He finished twenty-fifth. Still no top ten, and still struggling.
So why is a promising, young driver struggling so bad and sitting at twenty-ninth in the standings, and what can Richard Petty Motorsports do to fix this? The first thing that I would do is give Bubba Wallace more time in the Xfinity Series. He has only won six races total in the top three NASCAR series and all six of those were in the truck series, the lowest series. I would find a more experienced, older, short-term driver like Justin Allgaier to fill in and mentor him. Another thing I would do is get him better equipment. Let's be honest with ourselves, Chevy has NOT been very good unless it had a 9, 1, or 88 on the side. Chevy has been in a slow decline for the past few years and, honestly, switching to Toyota or Ford would make a huge difference or maybe even try to bring in a fourth manufacturer like Nissan or bring back an old friend in Dodge. Lastly, I would try to help market him a little better.
He has a great story with his struggle with depression, tremendous appeal to newer NASCAR fans and minorities, and is driving the iconic and legendary 43 car. If he were to be marketed better at all, the merchandise money would help Richard Petty Motorsports upgrade their equipment A LOT. Bubba has huge potential and, if he can get into a rhythm, he could be a weekly contender for Richard Petty Motorsports. I'm still hoping to see Bubba and that 43 car in victory lane sometime this year, and to see Bubba take that next step.
Questions and comments?
thescorecrowsports@gmail.com
Follow Us on Twitter @thescorecrow
Follow Us on Reddit at u/TheScorecrow
Follow Us on Facebook at The Scorecrow
Follow Us on Instagram at The Scorecrow
Follow Connor McIntyre on Twitter @Connor_M_32
Main Image Credit:
Embed from Getty Images