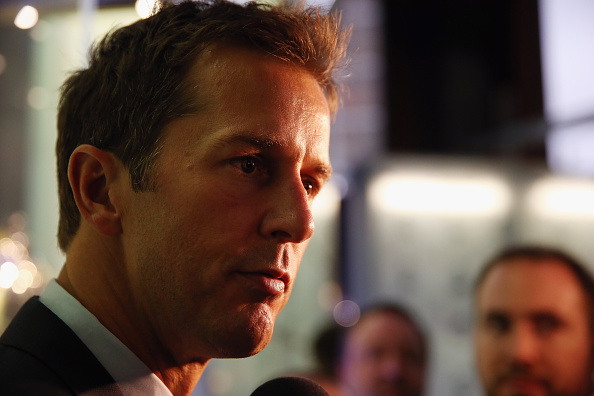 Carson Babbini | May 28th, 2019
The Minnesota Wild will have a homecoming of sorts as the team announced Thursday that they have hired former North Stars icon Mike Modano in a newly created role as Executive Advisor. Modano will officially begin his duties on September 1st.
While this may be a new position for the Wild organization, this is not a role that Modano hasn't performed. Modano was an Executive Advisor as well as an Alternate Governor of the Dallas Stars for two years, ending his tenure there in 2015. The role itself was created specifically for Modano, it seemed, according to The Athletic's Michael Russo, who covers the Wild. Modano had been seen at Wild practices during the regular season, and that's where the rumors started that Modano may be coming to work for the Wild.
Modano is one of the most recognizable names in hockey and one of the greatest to ever lace up a pair of skates from the United States. Originally drafted by the North Stars with the first overall pick of the 1988 NHL Draft, he would go on to be one of the greatest North Stars players ever, and one of the greatest for the Dallas Stars after the team was relocated. He would also win the teams first ever Stanley Cup in 1999. Modano would go on to have an illustrious 21-year career, scoring 1,374 points with 561 goals and 813 assists.
The role of Executive Advisor will have Modano working directly with the Wild's president, Matt Majka, as well as with owner Craig Leopold, on different initiatives in relation to subjects like the team's sales, corporate partnerships, and community relation efforts. Modano will be able to help these efforts being still very beloved by many, if not all, hockey fans in the state of Minnesota. But for now, all Modano can do is wait to start his new role, and launch the State of Hockey into a new era.
Questions and comments?
thescorecrowsports@gmail.com
Follow Us on Twitter @thescorecrow
Follow Us on Reddit at u/TheScorecrow
Follow Us on Facebook at The Scorecrow
Follow Us on Instagram at The Scorecrow
Follow Carson Babbini on Twitter @cbabs1120
Main Image Credit:
Embed from Getty Images