Kody Clawson| May 20th, 2019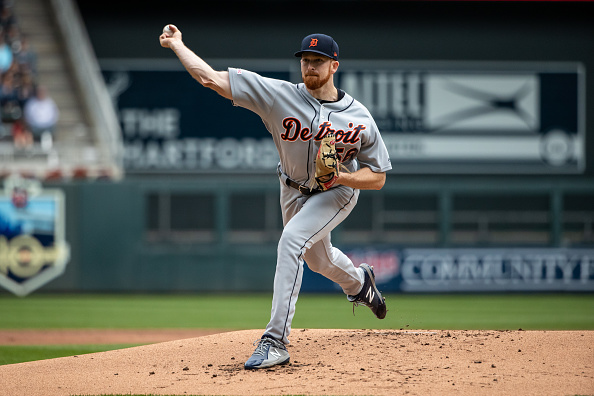 Rules are around for a reason. I have a few rules when I look at streamer picks, not only for myself but for when I do this article as well. I don't pick Rockies pitchers. I don't pick pitchers pitching in Colorado visiting. I typically don't pick prospects pitching in their first game up unless they're elite talents facing an excellent matchup. And I don't pick pitchers coming off of injury unless they're a number one or two fantasy starter facing an excellent matchup, which you normally wouldn't get in a streamer option anyway. Well, I decided to pick Steven Matz for us all anyway, and he proceeded to get decimated by the Marlins. THE MARLINS?!? He allowed two runs on five hits and two walks in 3.2 innings pitched, though he at least got six strikeouts out of the ordeal. It just goes to show you, kids: follow the rules, especially the ones you put on yourself. They're usually there for a reason.
Tuesday, May 21
Spencer Turnbull has been a man on a mission. Besides sounding like a rejected side character name for a James Bond movie, he's also been a fantastic pitcher so far this season. His 9.25 K/9 has been slowed only by his 3.70 BB/9, a walk rate that's livable with that strikeout rate and a 0.74 HR/9 to help prop it up. He's probably not a 2.40 ERA pitcher the rest of the way (ERA estimators xFIP and SIERA both have him over 4.00) but he's perfectly serviceable, especially in a streaming situation like the one he's got against the Marlins here. They're hitting at a 56 wRC+ at home and a 64 wRC+ against righties. Let Turnbull snag you a win here.
Others Receiving Votes:
Wednesday, May 22
It's Pick on the Marlins week, apparently. Daniel Norris has always been a pitcher of some skill, and he gets to pick on the Marlins for all the reasons I described earlier with Turnbull. The Marlins have hit slightly better against lefties, though, but it's still only a 67 wRC+ against them. Ride the Tiger another day here.
Others Receiving Votes:
CC Sabathia, NYY @ BAL (21% Owned)
Thursday, May 23
Lyles did well for us last start. Like, really good. He allowed one run on five hits and one walk while generating twelve strikeouts. He's been exceptional so far this season (at least as far as what I was expecting from him) and it doesn't show signs of slowing down. If he is still available in your league, this may be a stream and hold situation if you need the pitching help. He still probably won't be anything more than an SP4 in shallower leagues, but that's worth holding on to in this year's pitching environment.
Others Receiving Votes:
Questions and comments?
thescorecrowsports@gmail.com
Follow Us on Twitter @thescorecrow
Follow Us on Reddit at u/TheScorecrow
Follow Us on Facebook at The Scorecrow
Follow Us on Instagram at The Scorecrow
Follow Kody Clawson on Twitter @kodyclawson
Main Image Credit:
Embed from Getty Images