Kody Clawson| May 16th, 2019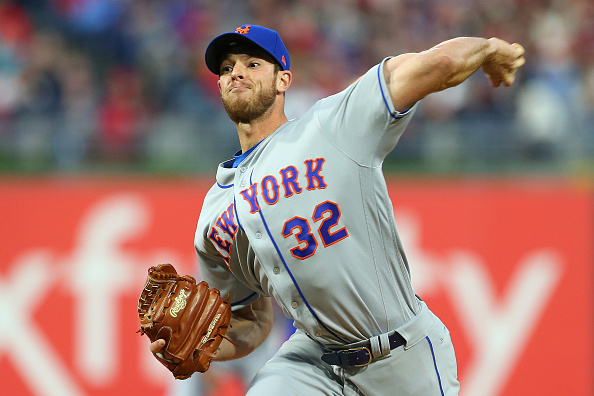 In my last offering, I suggested using the Rays' bulk reliever as a streaming option on Wednesday. Jalen Beeks got the call to follow Ryne Stanek as an opener. The outing wasn't quite was I was expecting or hoping to see from Beeks. He went three shutout innings, allowing four hits but no walks and four strikeouts. He even picked up the win! So why was I disappointed? Well, I thought he could go further into games, maybe pitch five or so innings each outing, and get close to starting pitcher stats while picking up sneak wins. However, looking at his game logs, I see that he's only gone over four innings twice so far in his usage as a follower. So, while he didn't get the big outing that I had hoped for, he was still useful, especially in leagues that have start limits. I think he's still worth using in this role in later opportunities. Now, on to the weekend starters!
Friday, May 17
Jordan Lyles, PIT @ SD (34% Owned)
Don't look now, but Jordan Lyles might actually be a decent pitcher. He started out the year cooking, and while he's fallen off a bit, he's come off of two very solid starts, including a gem in his last one against the Cardinals, in which he pitched six innings allowing only one run, giving up just one hit and three walks while striking out six. His 8.15 K/9 and 3.49 BB/9 aren't overwhelming, but he's allowed just 0.70 HR/9. He's riding a bit of good luck, but there's no reason to think that can't continue here against the Padres. They've been hitting at an 85 wRC+ at San Diego this year, and they aren't faring very well against righties either (84 wRC+). Lyles should be good to go here.
Others Receiving Votes:
Ivan Nova, CWS vs TOR (2% Owned)
Cole Irvin, PHI vs COL (4% Owned)
Saturday, May 18
Steven Matz, NYM @ MIA (39% Owned)
Matz has had an interesting season so far. If you just looked at his strikeouts, walks, ERA and WHIP, you would think he was having an okay season. But his 2.06 HR/9 is astoundingly bad. He's always had trouble with the long ball (career 1.39 HR/9), but it's been excessive this year. Now dealing with a nerve issue in his forearm that caused him to go to the IL, one wonders if this is the reason for his home run issues. I normally don't start anything lower than an SP2 off of their first start back from the IL, but the matchup is so juicy. The Marlins have a rough 72 wRC+ at home and an even worse 64 wRC+ against lefties. It's a bit risky, but I think it's worth it.
Others Receiving Votes:
Lucas Giolito, CWS vs TOR (33% Owned)
Nick Margevicius, SD vs PIT (24% Owned)
Sunday, May 19
Reynaldo Lopez, CWS vs TOR (15% Owned)
Lopez is enticing because his stuff is so good. But he also still has little control of it right now. His 9.54 K/9 is so exciting until you get to his 4.14 BB/9 and his 1.80 HR/9. Yuck. Still, he's been pitching admirably against inferior opponents, and that doesn't look to change against the Blue Jays, who hit at an 83 wRC+ on the road and just a 76 wRC+ against righties. Stream away.
Others Receiving Votes:
Mike Fiers, OAK @ DET (17% Owned)
Tyler Skaggs, LAA vs KC (41% Owned)

Questions and comments?
thescorecrowsports@gmail.com
Follow Us on Twitter @thescorecrow
Follow Us on Reddit at u/TheScorecrow
Follow Us on Facebook at The Scorecrow
Follow Us on Instagram at The Scorecrow
Follow Kody Clawson on Twitter @kodyclawson
Main Credit Image: Embed from Getty Images