Beth Sullivan | May 1st, 2019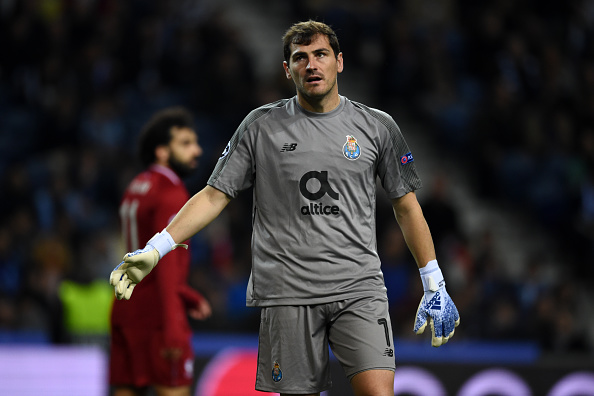 The breaking news today that soccer star Iker Casillas had been rushed to a hospital after suffering a heart attack shocked many who follow international soccer.
Casillas is regarded as one of the greatest goalkeepers of all-time, having accumulated 36 individual awards as well as three Champions League titles, six domestic titles, and the 2010 World Cup. He has a dozen Champions League records to his name, the most clean sheets ever in international play, and, even this year, has been clearly the best goalkeeper in Portugal this season, with an eye-catching 58.1% clean sheet rate.
Long story short, he is an athletic 37-year-old man who follows a healthy lifestyle. Why did he have a heart attack?
While traditionally heart attacks occur in older, obese, smoking sedentary individuals, they also strike younger individuals. The symptoms sound similar to many other conditions. It is one of the reasons that there is sometimes a delay in diagnosing a younger individual with these symptoms.
Common heart attack signs and symptoms include:
Pressure, tightness, pain, or a squeezing or aching sensation in your chest or arms that may spread to your neck, jaw or back
Shortness of breath
Excessive sweating with minimal activity
Nausea, indigestion, heartburn or abdominal pain
Lightheadedness
Fatigue
Sudden dizziness
If you experience more than one of these symptoms simultaneously, seek medical evaluation in a timely manner. If you are experiencing either of the first 2 symptoms and there is any family history of coronary disease, contact your physician immediately or go to the emergency room for evaluation. It could save your life.
Questions and comments?
thescorecrowsports@gmail.com
Follow Us on Twitter @thescorecrow
Follow Us on Reddit at u/TheScorecrow
Follow Us on Facebook at The Scorecrow
Follow Us on Instagram at The Scorecrow
Follow Beth Sullivan on Twitter @GAPeachPolymer
Main Image Credit:
Embed from Getty Images