Givanni Damico  | April 29th, 2019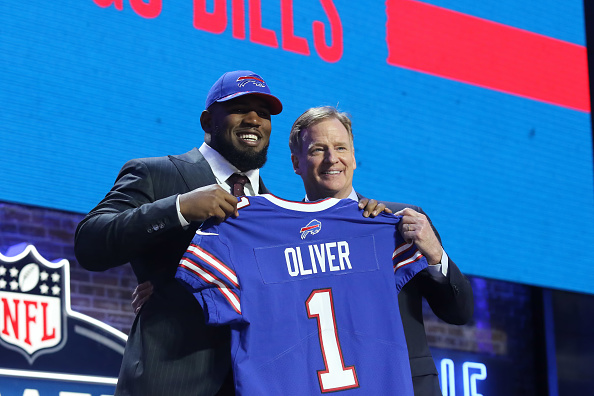 Brandon Beane killed the draft for the Buffalo Bills. They addressed every need and completely surrounded Josh Allen with talent while building up the defense even more.
Round 1, Pick 9: Ed Oliver, DT (Houston)
Grade: A+++++++++
This was exactly what almost all Bills' fans (including myself) wanted. Ed Oliver is a special player with crazy athletic ability. He is a bit undersized but that didn't stop him in college. He gets to the quarterback very quickly and is useful in the run game too. He is meant to be in Buffalo, too. He said that he prayed that he would get drafted by the Bills because he loved the culture and the coaching staff in Buffalo. He fits in so well as he was so electric and energetic when the Bills took him. I am convinced that no one in the draft is as good of a fit as Oliver is to the Buffalo Bills. I would have been willing to trade up for Oliver but he fell right in Buffalo's lap. Perfect pick by Beane.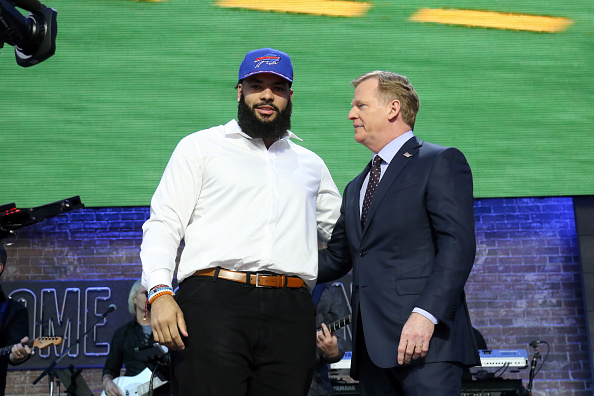 Round 2, Pick 38 (via JAX, via OAK): Cody Ford, RT (Oklahoma)
Grade: A+
Cody Ford should have never fallen this far. I had him as a top 20 pick and I still don't understand why he fell. Beane traded up to get Ford which was an incredibly intelligent decision as Ford will solidify that offensive line for Josh Allen. Ford is an absolute anchor in the passing game as we saw at Oklahoma when he blocked for Baker Mayfield and Kyler Murray. This is huge for the development of Josh Allen and for LeSean McCoy. I still haven't forgiven Shady for spoiling End Game by the way.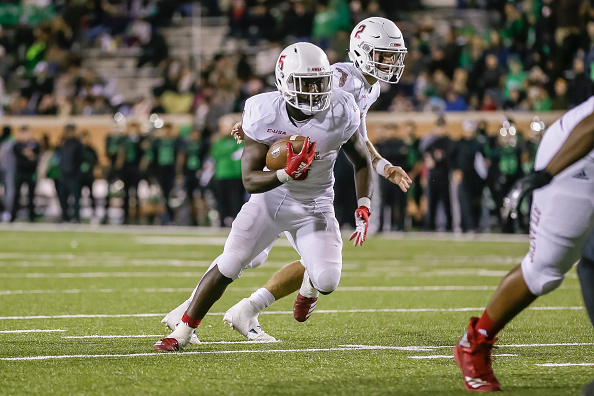 Round 3, Pick 74: Devin Singletary, RB (FAU)
Grade: A-
Devin Singletary was definitely the best running back available at this point in the draft, but the reason this pick is an A- and not an A+ is because I think Buffalo could have waited on picking a running back until round four or five. The Bills just signed T.J. Yeldon and they already have a crowded running back room with Frank Gore, LeSean McCoy, and Marcus Murphy. The Bills will take plenty of running backs into camp, but Singletary could be the running back of the future. It's imperative that he learns under LeSean McCoy because Singletary's playstyle mirrors McCoy's so much. Both are shifty, agile players who are very patient behind the line of scrimmage. This is definitely a great pick for the future of the Buffalo Bills.
Round 3, Pick 96 (via WSH): Dawson Knox, TE (Ole Miss)
Grade: A
Another great pick here by Beane and the Buffalo Bills! One of the Bills' biggest needs going into the draft was a tight end and they got a good one. Dawson Knox is a very athletic pass catcher who got a lot of reps taken away from him at Ole Miss by guys like A.J. Brown, D.K. Metcalf, and DeMarkus Lodge. His stats don't look amazing but Knox can play. I would start him over Tyler Kroft if I were Sean McDermott, but a two tight end set would be great because of Kroft's blocking ability. Plus, Knox has some nice lettuce. Great pick.
Round 5, Pick 147: Vosean Joseph, LB (Florida)
Grade: A
I am not being biased at all with these grades. I am looking at my big board and seeing where I had these guys ranked as opposed to where they were taken. I had Vosean Joseph at 88 on my big board. The Bills got him at 147. Beane continues to find great value at positions of need. Linebacker is a position of need depth wise rather than just overall, but still a good pick nonetheless. Joseph is a guy who plays with a fire lit underneath him and he isn't afraid to show his emotion. He seems like a perfect fit for the Buffalo culture.
Round 6, Pick 181: Jaquan Johnson, SAF (Miami)
Grade: A
Jaquan Johnson was a leader in the Miami locker room. I have talked to many Miami fans who only had great things to say about Johnson and his maturity and leadership ability. Of course, he is a great player too. I had him ranked 122 on my big board, so another huge steal for Buffalo. Going into the season, I had him pegged as a second-round prospect and he only fell down my board because of the talent that rose above him. He still had a fantastic collegiate season.
Round 7, Pick 225: Darryl Johnson, EDGE (NC A&T)
Grade: B-
Johnson was a very productive player in college. He's pretty quick but a little undersized to play edge rusher in the NFL. I see him more as a pass-rushing linebacker. I didn't love this pick because of the talent that still remained on the board, such as Dillon Mitchell at wide receiver. Out of everyone remaining, Johnson has arguably the most promise as a project player.
Round 7, Pick 228 (via CAR): Tommy Sweeney, TE (Boston College)
Grade: A-
At first, I wasn't sure why Buffalo went with the tight end again until I watched Sweeney's tape. The man can block and the man can catch. He has an amazing catch radius while also being very useful in the run-blocking game. I could see the Bills taking four really solid tight ends into the 2019 season in Tyler Kroft, Dawson Knox, Tommy Sweeney, and Jason Croom. Very solid pick.
Overall Grade: A
The Bills absolutely killed this draft. They addressed positions of need while taking the best player available at times. They traded up when they needed to and got top tier talent. It's all on Josh Allen and Sean McDermott now. No more excuses for Buffalo. This might be the best Bills' team that we've seen in the last 20 years.
Check out our other Team Draft Recaps and Grades: New York Giants | Indianapolis Colts | Los Angeles Chargers | Cleveland Browns
Questions and comments?
thescorecrowsports@gmail.com
Follow Us on Twitter @thescorecrow
Follow Us on Reddit at u/TheScorecrow
Follow Us on Facebook at The Scorecrow
Follow Us on Instagram at The Scorecrow
Follow Givanni Damico on Twitter @giodamico15
Main Image Credit:
Embed from Getty Images
Embed from Getty Images
Embed from Getty Images