Sam Corkey | April 25th, 2019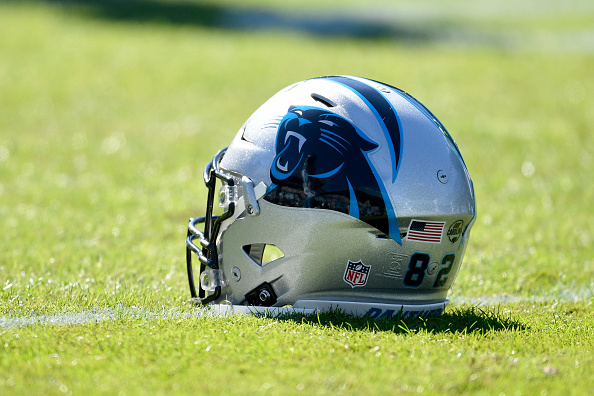 Every year, each NFL team must answer the annual query: rebuild or reload? It seems that around 11:00 on February 3rd, with the chips and guac running low as Tom Brady held the Lombardi in celebration, the Carolina Panthers decided to reload for the 2019 season.
New owner David Tepper, announced as having bought the team on July 9, agreed, bringing back head coach Ron Rivera for a ninth season at the helm and general manager Marty Hurney for a second season in his second stint with the Panthers.
Rivera and Hurney quickly began plans for the 2019 offseason, repeatedly emphasizing improvement on the offensive and defensive lines – hog mollies, as Dave Gettleman used to put it. Staying true to their word, the Panthers proceeded to reel in center Matt Paradis, defensive end Bruce Irvin, and wide receiver Chris Hogan as free agents, the latter two on one-year prove-it deals.
Carolina also made sure to return key players in safety Eric Reid, offensive tackle Daryl Williams, running back Cameron Artis-Payne, and defensive tackle Kyle Love, while letting pieces Hurney and Rivera deemed dispensable, most notably linebacker Thomas Davis and wide receiver Devin Funchess, walk.
All in all, an eventful offseason.
But, as Hurney put it, free agency is only forty or fifty percent of the process. The 2019 NFL Draft is the next step.
I like mock drafts. They're fun and educational, an elementary school teacher's dream.
Unfortunately, they're also complete nonsense. Sorry to disillusion you, if you didn't know that already. Last year, ESPN's now lead draft analyst Mel Kiper hit on just two of his first round picks.
That being said, here's a Carolina Panthers mock draft.
Round 1 (16 overall)
People are too optimistic when they make mock drafts for their team. "Ed Oliver could fall to the Panthers at 16." Come on.
This mock draft isn't what I want to happen, but rather what I think has a reasonable chance of happening as the draft progresses. I've identified Carolina's biggest positions of need as defensive end, offensive tackle, safety, and nickel. In the first round, the Panthers will almost certainly look to take a bookend for one of the lines, with an outside chance at another position like defensive tackle due to the lack of elite talent at safety and nickel.
GM Marty Hurney has said that you go into the first round with five or six players you feel comfortable with taking at your pick – based on what the Panthers have said and Carolina's visits with prospects, those players seem to be Montez Sweat, Brian Burns, Clelin Ferrell, Jawaan Taylor, Andre Dillard, and Cody Ford. Besides for Sweat, who has done so twice, each of these consensus first round prospects has met with the Panthers once.
Hurney has also said many times that it's important to make safe picks in the first round. By prioritizing a prospect's floor over his ceiling, you can ensure production – it's a first round pick. And of all the positions in football, defensive end is debatably the "safest" – if you can sack the quarterback, you can sack the quarterback.
"With the 16th pick in the 2019 NFL Draft, the Carolina Panthers select Clelin Ferrell, defensive end from Clemson."
The well-rounded Ferrell feels like the safest pick on Hurney's list, and is likely to fall to Carolina at 16. He has good but not insane size, good but not insane athleticism, and good but not insane production. At 6'4″ and 264 pounds with 21 sacks the last two years, the Panthers would be happy to land Ferrell at 16.
"But I want Ed Oliver!" you yell into the screen in front of you. Unless the Panthers are in love with a prospect, they won't trade valuable picks to move up. And with no reported visits with top prospects who could fall a few slots, like Ed Oliver, it's very unlikely Carolina does so.
As for trading down, the Panthers are in need of an impact player. Hurney won't trade down unless blown away by an offer, which seems unlikely with this year's quarterback class.
Round 2 (47 overall)
"With the 47th pick in the 2019 NFL Draft, the Carolina Panthers select Greg Little, offensive tackle from Ole Miss."
The Panthers have met with Greg Little four times – the only prospect they've met with three times was Will Grier, whom fans have recently been proclaiming savior. That's really all you need to know here.
I can't imagine Carolina passing on Little if he's there at 47, which seems likely. Little's biggest issue has been character concerns, which the Panthers are obviously comfortable with after four meetings.
Per Pro Football Focus, Little only allowed four pressures the whole season. A prototypical tackle, he stands at 6'5″ and plays at 310 pounds. With a huge need at the position, the Panthers would love to land Little, the classic ten year left tackle.
Round 2 (56 overall)
I hate it when writers project trades in mock drafts. Hear me out, though.
Carolina needs a starting caliber free safety. While freshly resigned safety Eric Reid can play free or strong safety, he's better playing in the box at strong safety rather than roaming at free safety. Right now, the Panthers have either Da'Norris Searcy or Rashaan Gaulden starting at free safety.
Not good. Bad, in fact.
With the Panthers only having met with Taylor Rapp, Juan Thornhill, and Darnell Savage at safety, the three safeties projected to go in the second round, I'd imagine they'd like to take one of them if at all possible.
It's likely one of them will fall into the later parts of the second round, when I think Panthers might be tempted to snatch one of them. If the Panthers want a sure-fire starter at safety, they probably won't find one past round two.
"With the 56th pick in the 2019 NFL Draft, the Carolina Panthers select Darnell Savage, safety from Maryland."
I have no idea which of the second round safeties might fall. No one does. All three fall between 5.85 and 5.88 on the NFL's prospect grading scale.
So I'm slotting Darnell Savage to the Panthers simply because I like him best. Carolina loves versatility, and they have gaping holes at both free safety and nickel. With the ability to play anywhere in the secondary, or even at linebacker, the Panthers would love for Savage to fall in the second round. I can imagine Rivera trying his new toy at every position with glee, to the dismay and frustration of Panthers fans.
Safety, nickel, linebacker, corner it doesn't matter I'm gonna make plays 🤷🏾‍♂️

— Darnell Savage Jr. (@darnellsavage_) April 15, 2019
I can already imagine Rivera playing with his new toy at every position with glee, to the absolute frustration of Panthers fans. Savage is willing to do whatever it takes for his team – exactly what the Panthers are looking for in a player.
With four interceptions last season, Savage is also exactly what the Panthers need at safety – a ballhawk and a playmaker. With only 13 interceptions last season, the Panthers need someone who can make plays on the ball.
Why did I pick 56 overall for Savage? I have no idea – it's just a number. With Bill Belichick's love for trading back, I figured the Patriots would be happy to make a deal with Carolina. For the 56th pick, the Panthers give up their two third round picks (77 and 100 overall), and might have to swap picks in a later round as well.
Round 4 (115 overall)
"With the 115th pick in the 2019 NFL Draft, the Carolina Panthers select Will Grier, quarterback from West Virginia."
People are crazy about Will Grier. I saw him in the first round of a mock draft today. Most analysts have Grier graded as a day three prospect, though, so yell at them, not me.
The Panthers need a backup plan if Cam's shoulder goes south, and Will Grier fills that role. The Panthers currently have Kyle Allen slotted in as the backup quarterback, who played well against the Saints sort-of backup defense in Week 17, but have said they want to bring in competition.
After meeting with him three times, Carolina would love to snag Grier at 115 overall. A 6'2″ gunslinger, Will Grier threw for 3,864 yards while completing 67.0% of his passes. Grier also threw up 37 touchdowns to only eight interceptions.
Round 5 (154 overall)
"With the 154th pick in the 2019 NFL Draft, the Carolina Panthers select Jalin Moore, running back from Appalachian State."
The Panthers have made no secret that they want to find a running back to play behind Christian McCaffrey after he played over 91% of snaps last season. He's a potential solution in the fifth round.
Carolina has shown interest in Moore, meeting with him once already. Moore has rushed for 3,570 yards in his prolific Appalachian State career, with his sophomore year his best at 1,402 yards due to injuries in his junior and senior seasons. At 5'10" and 212 pounds, Moore has similar build to McCaffrey and could suffice as a solid backup.
Round 6 (187 overall)
"With the 187th pick in the 2019 NFL Draft, the Carolina Panthers select Jazz Ferguson, wide receiver from Northwestern State."
With the newly signed Chris Hogan Carolina's tallest wide receiver at 6'1″, the Panthers would be happy to add a tall end-zone threat at wideout. After meeting with the Panthers once already, Ferguson fits the bill as a sixth round pick.
After struggling at LSU as a four-star recruit, Ferguson transferred to Northwestern State and changed his attitude – with huge results. After a 1,117 yard, 13 touchdown season in 2018, Ferguson declared for the draft. Standing at 6'5″, Ferguson would be a great end-zone weapon for the Panthers.
If I had to bet money, I'd guess that none of these picks are right. Mock drafts are complete nonsense. So don't panic, and enjoy tonight.
Questions and comments?
thescorecrowsports@gmail.com
Follow Us on Twitter @thescorecrow
Follow Us on Reddit at u/TheScorecrow
Follow Us on Facebook at The Scorecrow
Follow Us on Instagram at The Scorecrow
Follow Sam Corkey on Twitter @samcorkey
Main Image Credit:
Embed from Getty Images