Beth Sullivan | April 23rd, 2019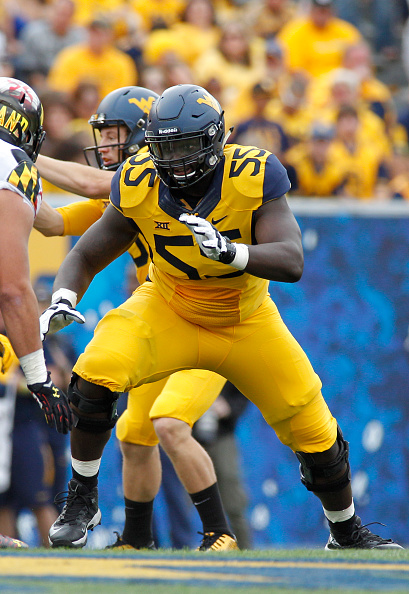 The draft is fast approaching and some of the names that are sure to be heard called have some question marks because of injury.  The NFL had several players that needed to be reevaluated due to injury following the combine.  I hope to provide some clarity on their injuries and recovery by the end of this writeup. In part one I took a look at three players in various points in the recovery process from a torn ACL. In part two I will look at three players dealing with other types of injuries.
Marquise Brown – WR, Oklahoma
Brown sustained a LisFranc injury during the Big 12 Title game in December 2018.  He underwent surgery to repair the injury in January 2019. Normally, the athlete is not allowed to bear any weight on the surgically repaired foot for six to eight weeks following the surgery. Once permitted to start bearing weight, the recovering athlete is in a supportive walking boot for approximately three months before they are able to bear weight without the supportive device. After this, they are immersed in intensive rehab to strengthen the muscles and ligaments of the foot.  Some athletes do well after this lengthy recovery and some continue to experience pain and swelling in the foot. A second surgery long after the first may be needed to remove the hardware that was placed during the first surgery. The average recovery time from the first surgery is six to seven months.  If problems persist and a second surgery is needed, the recovery and return to form time can be closer to a year or more. Reports have him being ready for training camp with the team who drafts him, and if all goes well with his post-surgical recovery, that may be the case. However, two out of three patients who require surgical repair, also end up needing the second surgery before they are able to return to their pre-injury potential.
Yodny Cajuste – OT, West Virginia
Cajuste underwent surgery to repair a torn quadriceps muscle at the end of March. He sustained the injury while preparing for the upcoming draft. This latest injury should be fully recovered in the 3-4 months. In addition to this injury Cajuste also had 2 seasons during college cut short by knee injuries including 2016 when he sustained an ACL tear and only played in 1 game. He projects to be a late day one or day two draft choice, however, given his past injury history, his durability remains to be seen. Recovery from this latest injury should allow him to participate in offseason and training camp activities for the team that drafts him. His longevity will be a concern for some teams, and whether this concern is justified remains to be seen.  One thing that Cajuste will work on with strength and conditioning coaches will be strengthening and increasing muscle mass to decrease the risk of reinjury to his knees, quads or hamstrings.
Kendall Sheffield – CB, Ohio State
Sheffield suffered a Grade 2 pectoral muscle strain during the bench press at the NFL combine. It was determined that surgery would not be needed to repair the tear, however, the normal recovery time for this type of injury is four to six months. While all athletes want to return to participation quickly, resuming activities before the injury has fully healed can result in further injury. A review of the grading and recovery from muscle sprains and strains is included Is it a Sprain or a Strain? While this injury is extremely painful when it occurs, given sufficient time to heal, Sheffield should be able to return to his pre-injury performance level without longterm effects from the injury.
Questions and comments?
thescorecrowsports@gmail.com
Follow Us on Twitter @thescorecrow
Follow Us on Reddit at u/TheScorecrow
Follow Us on Facebook at The Scorecrow
Follow Us on Instagram at The Scorecrow
Follow Beth Sullivan on Twitter @GAPeachPolymer
Main Image Credit:  Embed from Getty Images