Andrew Harbaugh | April 23rd, 2019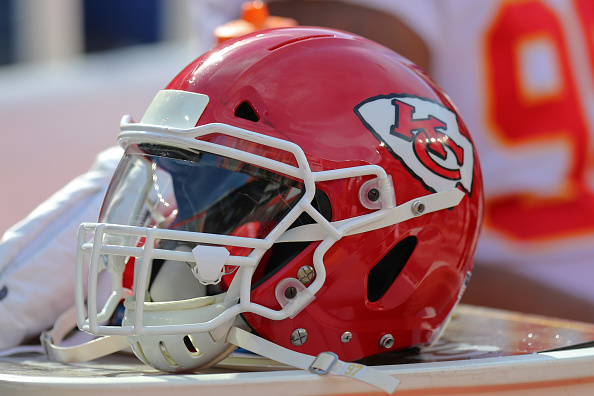 MVP quarterback? Check. Top five tight end and receiver combo? Check. A head coach with a closet full of Hawaiian shirts? Double check. Quality defense? Nope, so that is what this mock will center around for the defending AFC West champions.
The Kansas City Chiefs easily have the most electric offense in football but their defense has a lot of holes and needs heading into the draft. They will have several new faces this coming year after seeing players such as Dee Ford, Justin Houston, and Eric Berry leave in free agency. They still have defensive line anchor Chris Jones, who has shown the potential to be an All-Pro at the position and they also brought in Tyrann Mathieu so there are pieces to build on.
The biggest part of the offseason for this team is the draft though. With a solid draft, they can make that jump into the Super Bowl.
First Round, Pick 29 Traded for Frank Clark, DL, Seattle Seahawks
This is a new twist to the seven-round mocks we have been doing here at The Scorecrow, but that's what I'm here for, to create chaos. The Chiefs desperately need pass rush help after losing the names we mentioned above, Clark gives them a top-five pass rusher in the NFL. He will need a new contract but Kansas City can worry about that after they raise the Lombardi because this move would make them absolute favorites to do just that.
Round 2, Pick 61 Sean Bunting, CB, Central Michigan
The team is in desperate need of help at the corner position. They have a slot corner in Kendall Fuller, whom they acquired in the Alex Smith trade last offseason. Drafting Bunting gives them a player who has the upside of being a team's true number one corner.
Round 2, Pick 63 Amani Hooker, S, Iowa
I like to think Kansas City is a tough town, I also like to think of Hooker as a tough player. Hooker would be a perfect ying to Mathieu's yang on defense. Let Mathieu roam all over the field and allow Hooker to help in the run game and pass protect when needed.
Round 3, Pick 92 Foster Moreau, TE, LSU
This pick is to make my buddy, and Chiefs fan, Mello happy because he has been mocking this guy to the Chiefs all offseason. I love Moreau's blocking ability which helps Patrick Mahomes and company. What I really like is he can develop his pass catching ability further with help from Travis Kelce and tight ends coach Tom Melvin.
Round 5, Pick 167 Karan Higdon, RB, Michigan
Come the fifth-round a lot of the top end talent at running back is gone but Higdon might end up being a diamond in the rough for the Chiefs. Higdon is used to carrying the ball 20 plus times in a game as he did so often at Michigan. Let him be the bell cow and allow Damien Williams to thrive in that third down role as the better pass catcher.
Round 6, Pick 201 Jalen Hurd, WR, Baylor
On a team that has Tyreek Hill and Sammy Watkins already why not give them another versatile weapon on top of it all. Hurd can step into that Chris Conley role that is absent with him leaving for Jacksonville.
Round 6, Pick 214 Dakota Allen, LB, Texas Tech
Allen is a former star of the Netflix series Last Chance U but he is more than that. He is a success story of what second chances can be. Allen can be a  roaming linebacker who can help in the pass and run game defense.
Round 7, Pick 216 Demarcus Christmas, IDL, Florida State
This is a dart board throw of a pick. Christmas can be a run gap filler but also can help free up the linebackers to do the nitty-gritty work.
Check out our other Team Mock Drafts: San Francisco 49ers | Washington Redskins | Indianapolis Colts | New York Giants  |Arizona Cardinals| Jacksonville Jaguars | Detroit Lions | Tampa Bay Buccaneers | New York Jets | Green Bay Packers | Cleveland Browns | Los Angles Rams | Pittsburgh Steelers | Chicago Bears | Tennessee Titans | Baltimore Ravens | Seattle Seahawks | Buffalo Bills | New Orleans Saints | Atlanta Falcons | Cincinnati Bengals 
Questions and comments?
thescorecrowsports@gmail.com
Follow Us on Twitter @thescorecrow
Follow Us on Reddit at u/TheScorecrow
Follow Us on Facebook at The Scorecrow
Follow Us on Instagram at The Scorecrow
Follow Andrew Harbaugh on Twitter @MandrewNFLDraft
Main Image Credit:
Embed from Getty Images