Andrew Harbaugh | April 23rd, 2019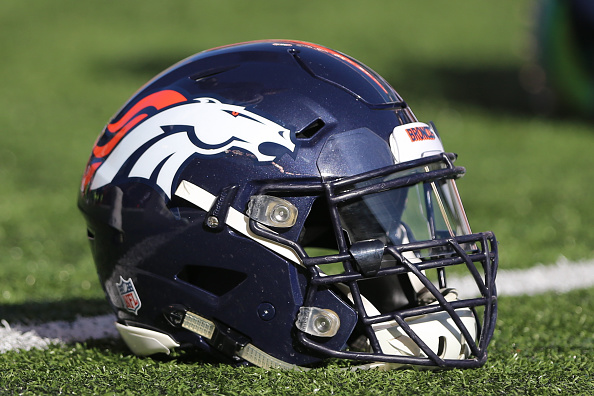 We are less than three days away from the 2019 NFL Draft and we still have some seven-round mocks coming your way here at The Scorecrow. This one will be on the team dwelling in the cellar of the AFC West, at least as far as offseason splashes go, the Denver Broncos.
The Broncos led by John Elway and new head coach Vic Fangio have a promising team in the palm of there hands but drafting has been an issue of late.
Elway is more known for his free agency splashes such as DeMarcus Ware, T.J. Ward, and some guy named Peyton Manning. As far as his draft credentials he is more known for picks like Shane Ray, Ronnie Hillman, and Sylvester Williams.
Yes, he drafted Von Miller but he was a can't miss prospect. I give him as much credit for that pick as I give Shashi Brown for taking Myles Garrett two years ago, some picks are just made by themselves.
Now as far as this draft goes Elway is still looking for his dream quarterback to groom and lead his team to the promised land again, will he find it in my mock? Let's find out.
Round 1, Pick 10 Devin Bush, ILB, Michigan
Denver needs a quarterback but they also have a giant hole in the middle of the defense that needs to be addressed. Bush can roam across the middle to help in pass protection and he also has the speed to help in the run defense and pass rush if need be. Bush would be an instant starter and, just like he did at Michigan, be a captain on a new and improved defense in the Mile High City.
Round 2, Pick 41 Justin Layne, CB, Michigan State
Chris Harris is getting older and when this team had a dominant offense they had two pro bowl corners, Layne has that kind of upside here. Pair him up with Harris and you have a newer fresher version of the corner duo that won Denver a Super Bowl. Also, keep in mind they play Patrick Mahomes twice a year as well.
Round 3, Pick 71 Jace Sternberger, TE, Texas A&M
A couple of years ago they took Jake Butt as a late-round value with him coming off his ACL tear, he hasn't panned out. Sternberger gives them an instant pass-catching threat at tight end that they have been missing since a Julius Thomas was in town.
Round 4, Pick 125 Brett Rypien, QB, Boise State
Last year John Elway flew to Boise to watch Josh Allen play Boise State and everyone linked him to the Broncos but what if he was impressed by Rypien? I think he has been watching him and in round four will take a flier on him much like he did with Brock Osweiler a few years back. Hopefully, this has a better outcome for Elway and Denver.
Round 5, Pick 148 Michael Jordan, IOL, Ohio State
Jordan serves as an instant plug and play guy for the Broncos and will help protect Joe Flacco and whoever they get in the draft next year as well. Yes, that is foreshadowing to a potential 2020 mock draft.
Round 5, Pick 156 Sutton Smith, EDGE, Northern Illinois
They have had success with small school pass rushers in the past and Smith is a low risk, high reward type of pick at this point in the draft.
Round 6, pick 182 Hunter Renfrow, WR, Clemson
Renfrow can fill in at slot, outside or inside for the Broncos. Yes, they invested in two picks last year on wide receivers DaeSean Hamilton and Courtland Sutton but Emmanuel Sanders is coming off an Achilles injury and everyone could move up the depth chart.
Round 7, Pick 237 Oli Udoh, OT, Elon
A big body guy, 6'6" and 327 pounds, serves as a backup plan in a year that is crucial to the future of Garett Bolles.
Check out our other Team Mock Drafts: San Francisco 49ers| Washington Redskins | Indianapolis Colts | New York Giants  |Arizona Cardinals| Jacksonville Jaguars | Detroit Lions | Tampa Bay Buccaneers | New York Jets | Green Bay Packers | Cleveland Browns | Los Angles Rams | Pittsburgh Steelers | Chicago Bears | Tennessee Titans | Baltimore Ravens | Seattle Seahawks | Buffalo Bills | New Orleans Saints | Atlanta Falcons| Cincinnati Bengals  | Kansas City Chiefs
Questions and comments?
thescorecrowsports@gmail.com
Follow Us on Twitter @thescorecrow
Follow Us on Reddit at u/TheScorecrow
Follow Us on Facebook at The Scorecrow
Follow Us on Instagram at The Scorecrow
Follow Andrew Harbaugh on Twitter @MandrewNFLDraft
Main Image Credit:
Embed from Getty Images