John Lepore | April 17th, 2019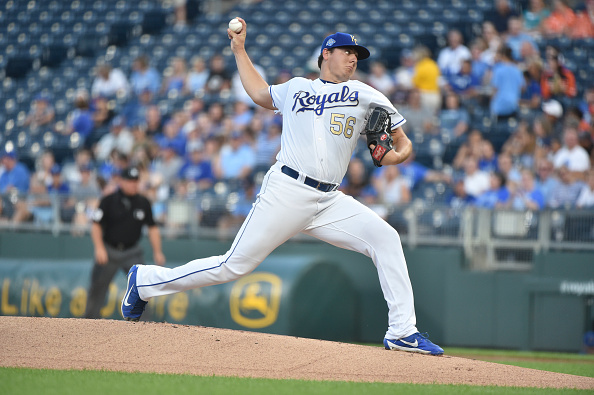 The baseball season is a grind. It's every single day. We will approach DFS the same way and be winners at the end of the season even if we have our hot streaks and slumps. Every day there are safe bets and dark horses but we need to stick with our strategy in evaluating and playing. Next week I will put up my season numbers and will track them as we go along. For today though, let's dive right in.
Locks
Brad Keller – He has been solid this year so far. Over 25.2 IP he has 23 Ks and a 2.45 ERA while only giving up one HR. The White Sox don't seem to do well against him either. Tim Anderson, Yoan Moncada, and Jose Abreu are a combined 5-39 with 11 Ks vs the big righty. The Sox as a team have also struck out 161 times in just 16 games. Give me Keller who's averaged over six IP per game against a team with a bad history against him who Ks at a 10 per game clip.
J.A. Happ – Has Happ been bad? Yes. Has Boston been bad? Also Yes. Sometimes you have to trust a veteran against a team that's struggling. The big boys of Beantown don't hit him well in their careers either. Betts, Bogaerts, and J.D. Martinez are a combined 16-85 with only two HRs against the crafty lefty. Many older pitchers have been slow starters and I expect Happ to get it done today.
Kevin Gausman – He's only started two games so far but he has a 0.868 WHIP and 12Ks in 12.2 innings. The only player on the Diamondbacks with any real history vs Gausman is Eduardo Escobar and he is 4-15 with a HR and three Ks. They also have only beaten two right-handed starters this year. Gausman should continue to pitch well and Arizona has been wildly inconsistent this year.
Stacks
Atlanta Braves – While they don't have a huge history vs Godley, the main guys on the Braves do well as Freeman, Acuña Jr., Donaldson, Inciarte, and Markakis are a combined 14-31 with six extra-base hits against the DBacks righty. Godley also has been pretty..well..ungodly. He has a 7.41 ERA and has given up four HRs in just 17 IP so far. Let's not even mention the eight walks.
Seattle Mariners – Ride the HR train people. 19 straight games with a dinger. Haniger, Bruce, Narvaez, Healy, and Gordon are a combined 13-38 with four HRs against Carrasco overall. He's been hit hard this year also, to say the least. A 12.60 ERA while giving up 22 hits in just 10 innings is just atrocious. Seattle hitters have proven they can barrel up the ball and Carlos Carrasco is having issues with that exact thing right now. Go with it until either side proves you wrong.
Barrels
Steve Pearce – Yes I said to start Happ but Pearce is the one guy that could do damage. He's 11-32 vs Happ with six(!) HRs and a 5/4 BB/K rate to boot. Check the lineup but with the Sox struggling and Pearce's history, he should be batting in the middle somewhere today.
Matt Adams – Jeff Samardzija has been very good this season so far for the Giants. It ends today. Adams is 9-17 with three HRs vs. the Shark in his career. Like Pearce, Adams doesn't play all the time but with a matchup like this, I find it hard to believe Dave Martinez doesn't slot Adams somewhere in the top five of his lineup.
Martin Prado – With Prado's extensive history vs Hamels (22-69, 2 HRs) he should be batting toward the top of the lineup. Hamels has also been horrible against righties this year. They are hitting .306 with three HRs in only 56 PAs. The combo and likely the value for Prado is too good to pass up.
Questions and comments?
thescorecrowsports@gmail.com
Follow Us on Twitter @thescorecrow
Follow Us on Reddit at u/TheScorecrow
Follow Us on Facebook at The Scorecrow
Follow Us on Instagram at The Scorecrow
Follow John Lepore on Twitter @jball0202
Main Credit Image: https://media.gettyimages.com/photos/starting-pitcher-brad-keller-of-the-kansas-city-royals-throws-against-picture-id1029911716?k=6&m=1029911716&s=594×594&w=0&h=36QRqQE2hY5bSmCzhA3JIO0YKxEuLVC3p4SMLdGOyBQ=