Nick Popio | April 15th, 2019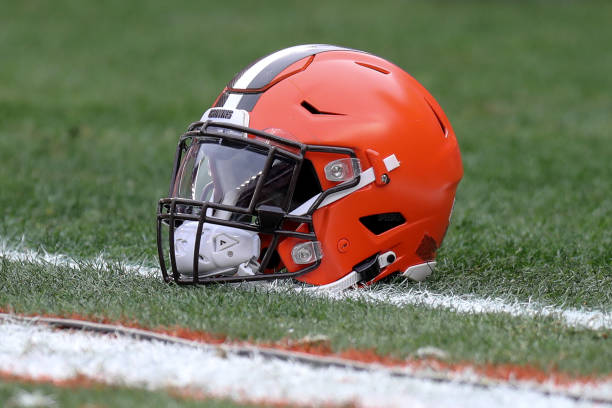 Don't look now, but people are talking about the Cleveland Browns. After executing the deal of the offseason and bringing in Odell Beckham Jr., they are now the talk of the NFL. They will look to continue their hot momentum in the draft. Despite no first rounder on Thursday night, they still plenty of selections to make more noise in the AFC in 2019.
Round 2 Pick 49- Julian Love, CB, Notre Dame
Three years of dependable production in South Bend including 16 pass breakups in 2018. He ran a 4.54 forty at the combine and improved it at his pro day to a 4.49 which is significant. He'll be a startable option at nickel or corner across from Denzel Ward. Only a junior in college, Love decided to come out a year early.
Round 3 Pick 80- Vosean Joseph, LB, Florida
An instinctive linebacker who is undersized, Joseph can play inside or outside which makes him a valuable commodity. He's a rather speedy playmaker who excels with a mean streak that is needed for the position. His size will be something to keep an eye on though, especially if he gets swallowed up by a larger offensive lineman on run plays.
Round 4 Pick 119- Yodny Cajuste, OT, West Virginia
A torn quad muscle will cause Cajuste to drop down draft boards. The Browns, fortunately, signed Greg Robinson to a one-year prove it deal, so they can allow Cajuste to rehab and learn in time to take over in 2020. He's got the build for an NFL starter and was able to bench press 225 pounds, 32 times, at the combine.
Round 5 Pick 144- Marvell Tell, S, USC
Will remind a lot of people of former Trojan Taylor Mays because of his talents. A highly recruited star out of California who never put it all together. Tell can lay the lumber and has pretty good speed for the position too. The question for him will be whether he can master his game in the NFL.
Round 5 Pick 155- Byron Cowart, DT, Maryland
A transfer from Auburn with a wealth of skills that never fully developed. He looks the part of what a prospect is supposed to be built like. If defensive coordinator Steve Wilks and company can get the most out of Cowart, the Browns will have found a diamond in the rough here.
Round 5 Pick 170- Mitch Hyatt, OL, Clemson
With loads of experience, including multiple National Title appearances during his four years at Clemson, Hyatt won two straight Jacobs Blocking trophies as the best blocker in the ACC. Playing at left tackle for Clemson, he only allowed 11 QB pressures on 398 snaps, according to ProFootballFocus.com.
Round 6 Pick 189- Ben Burr-Kirven, LB, Washington
A tackling machine at Washington, Burr-Kirven has surprisingly good speed for his small size statue. However, it could mean a switch to safety if he's too small for the linebacker position. Burr-Kirven plays with a high motor that NFL decision makers will love.
Round 7 Pick 221- Brett Rypien, QB, Boise State
Has a reasonable chance to make the roster as a backup to Baker Mayfield, Rypien had four years of steady production at Boise State. Nothing stands out for him, but his namesake gives him a better opportunity than others to stick around in the pros. He seems destined to be a career clip holder like Colt McCoy.
Check out our other Team Mock Drafts: San Francisco 49ers | Washington Redskins | Indianapolis Colts | New York Giants  |Arizona Cardinals| Jacksonville Jaguars | Tampa Bay Buccaneers | New York Jets | Green Bay Packers
Questions and comments?
thescorecrowsports@gmail.com
Follow Us on Twitter @thescorecrow
Follow Us on Reddit at u/TheScorecrow
Follow Us on Facebook at The Scorecrow
Follow Us on Instagram at The Scorecrow
Follow Nick Popio on Twitter @nick_popio21
Main Image Credit:
Embed from Getty Images