Andrew Harbaugh | April 13th, 2019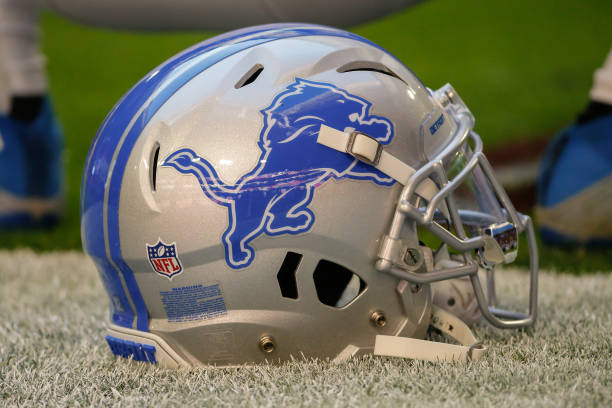 Well, Lions fans we seem to have hit a bit of a snag as of late in the Matthew Stafford era. The season started with some promise under new Head Coach Matt Patricia, but it quickly fizzled out. This free agent period though he has got a lot of players to fit his style and gameplan such as Trey Flowers and Danny Amendola who should make a big impact this year.
This draft is crucial to them though because they are wasting some of Staffords prime years with poor offensive coordinators and weapons. He certainly has been missing Megatron and really missed Golden Tate to end the year after he was traded to Philadelphia. They need to build this team around him again and give him what he needs to succeed.
It started with a new offensive coordinator in Darrell Bevell to replace Jim Bob Cooter and it needs to continue with this draft.
Round 1, Pick 8 T.J. Hockenson, TE, Iowa
This guy screams Detroit with his physical play and blue collar attitude. The fans and the town would instantly fall in love with this small town kid from Iowa both on and off the field. On the field though, he brings an instant impact to the team as a whole who will make holes for Kerryon Johnson to make his way through. He will also become a favorite target of Matthew Stafford long term.
Round 2, Pick 43 Dexter Lawrence, Interior DL, Clemson
The team brought in Trey Flowers this offseason with some big money but here comes Dexter Lawrence to form a perfect duo with Snacks Harrison. Lawrence teamed up with Harrison would give Detroit and Head Coach Matt Patricia one of the leagues best defensive lines instantly.
Round 3, Pick 88 Amani Hooker, S, Iowa
The team moved on from Glover Quin this offseason and a perfect replacement comes in the form of another Hawkeye, Amani Hooker. Hooker may not instantly be the playmaker that Quin was at his peak but he works his ass off and would be a perfect fit in a Patricia defense.
Round 4, Pick 111 Connor McGovern, Interior OL, Penn State
Last year they drafted Frank Ragnow to beef up the line and in picking McGovern they do more of that in the fourth round here. McGovern would be an instant starter at guard for Detroit and help both Kerryon Johnson and Matthew Stafford tremendously.
Round 5, Pick 146 Trayvon Williams, RB, Texas A&M
Theo Riddick is 27 years old and only has a dead cap number of under one million if they decide to move on from him. In taking Williams they get Theo Riddick 2.0 but at a way cheaper price tag. Even if they stick with Riddick this year he is an unrestricted free agent in 2020 so either way, it makes sense long term.
Round 6, Pick 184 Brett Rypien, QB, Boise State
Now obviously Stafford is the quarterback for the foreseeable future but he has missed games in the past with several different types of injuries. They have Connor Cook and Tom Savage but in Rypien, he would instantly become the backup in the motor city. He also is the owner of the sexiest deep ball in this draft which doesn't hurt that he would be playing indoors with that.
Round 7, Pick 204 Jalen Hurd, WR, Baylor
One of my favorite players in this draft is the hybrid weapon, Jalen Hurd. Hurd was a running back at Tennessee but then transferred last year to Baylor and switched to receiver and had a solid year. They used him at both positions and I think he would be a unique weapon for the new offensive coordinator and Stafford.
Round 7, Pick 224 T.J. Edwards, LB, Wisconsin
Edwards is a hard-nosed, physical linebacker who I think would fit in well with Patricia's defensive attitude. He would fit in the linebacker rotation and has the upside to eventually garner more reps and a larger role as long as he can make it pan out.
Round 7, Pick 229 Kendarius Webster, CB, Ole Miss
Owner of the fastest forty time in Indianapolis this year, Webster would be a fun corner to have develop behind Slay and Tabor but more importantly, he would be a fantastic special teams addition.
What picks were your favorite? Which did you hate? Be sure to comment below or find us on twitter!
Check out our other Team Mock Drafts: San Francisco 49ers | Washington Redskins | Indianapolis Colts | New York Giants  |Arizona Cardinals| Jacksonville Jaguars| Tampa Bay Buccaneers 
Questions and comments?
thescorecrowsports@gmail.com
Follow Us on Twitter @thescorecrow
Follow Us on Reddit at u/TheScorecrow
Follow Us on Facebook at The Scorecrow
Follow Us on Instagram at The Scorecrow
Follow Andrew Harbaugh on Twitter @MandrewNFLDraft
Main Image Credit:  Embed from Getty Images