Andrew Harbaugh | April 12th, 2019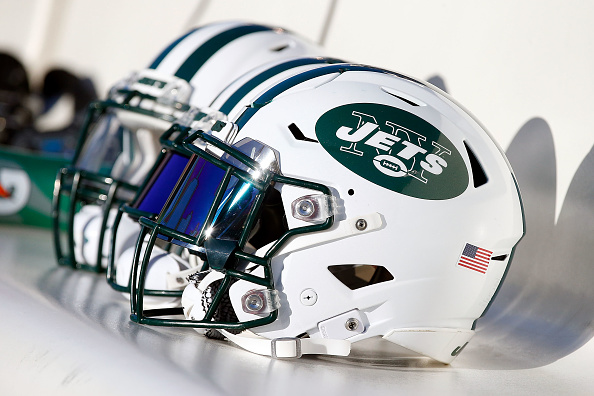 Two weeks from today we will have two major events going on, day two of the NFL draft and Marvel Endgame. The importance of those is up for debate. What is not up for debate is that the New York Jets draft will be determined on day two of the draft.
The Jets only have two third-round picks after packaging their second rounder this year when they moved up to get Sam Darnold, safe to say I think they are still happy with that decision.
One of the biggest questions in this draft is through what will the Jets do with pick number three. In a perfect world, they would trade back and just take the best player available, but if they don't trade back I'm sure they will be happy with whom I give them with their pick.
Round 1, Pick 3 Quinnen Williams, Interior DL, Alabama
The Jets have the luck of the NFL. They have benefited from teams ahead of them reaching for players and allowing the best talent to fall to them. That is what happens here again with Williams. He can be that Aaron Donald/Geno Atkins type of disruption up the middle and that something the Jets desperately need right now.
Round 3, Pick 68 Michael Deiter, Interior OL, Wisconsin
The Jets shored up the offensive line this off-season in acquiring Kelechi Osemele from the Raiders but they need a little more help. Deiter blocked for one of the most talented running backs in college football and played a huge part in his success in that sense. He has the ability to do the same for Le'Veon Bell in New York for the duration of his stay with the team.
Round 3, Pick 93 Khalen Saunders, Interior DL, Western Illinois
Saunders became a draft-star early on in the process with back-flips and having a baby born while he was at the Senior Bowl. This all overshadows is his football ability. Saunders has the build to be a run-stopper in the NFL and he has the athleticism to also bring a pass rush to the table as well on the defensive line. He also acts as a backup plan for the team if they move on from Leonard Williams and move Quinnen Williams to his role.
Round 4, Pick 105 Miles Boykin, WR, Notre Dame
The team brought in Jamison Crowder to fill the slot role and they have Quincy Enunwa on the outside, but Boykin gives them a big-body receiver with a 4.42 combine forty time as well. On tape, Boykin really stands out to me with his sideline awareness and his ability to fly over the defender. Pairing that with his speed, that is a steal this late in the draft. 
Round 6, Pick 196 Isaiah Prince, OT, Ohio State
 Prince doesn't project as anything special but he can work and develop into a serviceable offensive lineman for the Jets. He played very well at Ohio State but their system for offensive lineman does not transition as well. How he learns and grows will play a major part in his success, obviously.
Round 7, Pick 217 Bruce Anderson, RB, North Dakota State
The team just signed Ty Montgomery this week who I am not really sold on and could see him being a training camp casualty. That being said I love Anderson out of NDSU. Anderson is a younger, fresher version of Montgomery and as a seventh-round pick, he is also ultimately cheaper.
What picks were your favorite? Which did you hate? Be sure to comment below or find us on twitter!
Check out our other Team Mock Drafts: San Francisco 49ers | Washington Redskins | Indianapolis Colts | New York Giants  |Arizona Cardinals
Questions and comments?
thescorecrowsports@gmail.com
Follow Us on Twitter @thescorecrow
Follow Us on Reddit at u/TheScorecrow
Follow Us on Facebook at The Scorecrow
Follow Us on Instagram at The Scorecrow
Follow Andrew Harbaugh on Twitter @MandrewNFLDraft
Main Image Credit: