Andrew Harbaugh | April 12th, 2019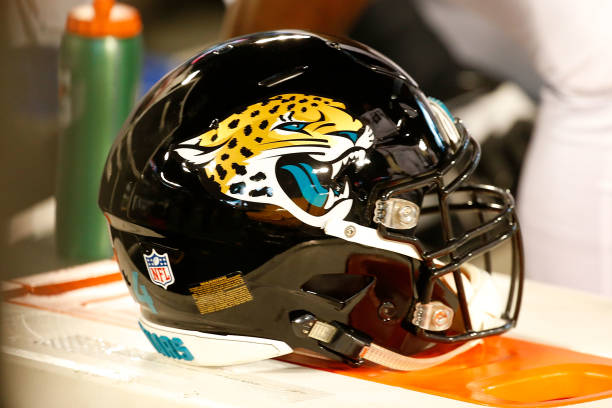 The Jacksonville Jaguars are two years removed from an AFC Championship appearance and most of that team is still in place. One major change they have made is at the quarterback position in removing the turnover machine Blake Bortles with a former Super Bowl MVP Nick Foles. He has a chance to lead this team to the promised land if they ace there draft.
This team as I mentioned does not have a lot of holes they just need a couple of playmakers on both sides of the ball and this draft is perfect for this. Them signing Foles really does save them from reaching on a quarterback early and allows, who I believe, is the most dominant player in this draft.
Also, something to keep in mind, today Leonard Fournette was arrested for today speeding with a suspended license due to an unpaid ticket. Will this be the straw that breaks the camels back and forces the Jags to draft his replacement?
Round 1, Pick 7 Ed Oliver, Interior DL, Houston
It's not too cold in Florida so we shouldn't have any coat controversies in Jacksonville. That being said all year Ed Oliver was projected and graded as a top talent in this draft and then all of a sudden the sky begins to fall. I don't understand the fall but I don't think Jacksonville will care as they will most likely take the best player available and in this case, that's Ed Oliver who becomes an instant defensive force in this league.
Round 2, Pick 38 Dalton Risner, Interior OL, Kansas State
Last year the team took Cam Robinson, who when he played, played well enough that the team should feel comfortable with him going forward. They also brought in Andrew Norwell from Carolina but they need a little more on the line. Risner is a badass of a player who will win in the trenches when you need him too and he has the flexibility to play really any of the line positions at a Pro Bowl level.
Round 3, Pick 69 Trayvon Mullen, CB, Clemson
If the Jaguars can get Trayvon Mullen, who is a top five corner in this draft, in the third round they will have one hell of a cornerback trio. They have Jalen Ramsey who is rumored in trade talks every other day and they have A.J Bouye who they signed a couple of years ago. This adds depth and allows them to take a breather if they need it and not have to worry about losing a play.
Round 3, Pick 98 Dawson Knox, TE, Ole Miss
This team has not had a reliable tight end target in my lifetime, say what you want about Mercedes Lewis who was serviceable, but they need someone for Foles. Foles and his offensive coordinator John DeFilippo love to use tight ends we saw that in Philly on there Super Bowl run. Giving them Dawson Knox to scheme with would be pure magic on Houdini levels.
Round 4, Pick 109 Mecole Hardman, WR, Georgia
Can I toot my own horn for a second here? If the Jaguars load up with Knox AND Hardman it will be bad news for opposing teams. The man ran an insane forty time in the 4.3's and boasted on Stick to Football that he has run a 4.24 in training. If that is true they have a burner to play opposite D.J Chark and Dede Westbrook.
Round 6, Pick 178 Mike Weber, RB, Ohio State
The pin finally falls here with me drafting the security blanket for Fournette for the team. Weber is serviceable back who was overshadowed by the phenom J.K Dobbins at Ohio State. It also means he has some fresh legs and with them not signing anyone, and losing T.J Yeldon to free agency, this makes perfect sense.
Round 7, Pick 236 Gardner Minshew, QB, Washington State
Minshew won't take away any first-team reps from Foles but he serves as a solid backup for the team and at the very least worth a flier on to see what he can do in mini and training camp.
What picks were your favorite? Which did you hate? Be sure to comment below or find us on twitter!
Check out our other Team Mock Drafts: San Francisco 49ers|Washington Redskins | Indianapolis Colts | New York Giants  |Arizona Cardinals|New York Jets
Questions and comments?
thescorecrowsports@gmail.com
Follow Us on Twitter @thescorecrow
Follow Us on Reddit at u/TheScorecrow
Follow Us on Facebook at The Scorecrow
Follow Us on Instagram at The Scorecrow
Follow Andrew Harbaugh on Twitter @MandrewNFLDraft
Main Image Credit:  Embed from Getty Images