Joel Dorcas | April 12th, 2019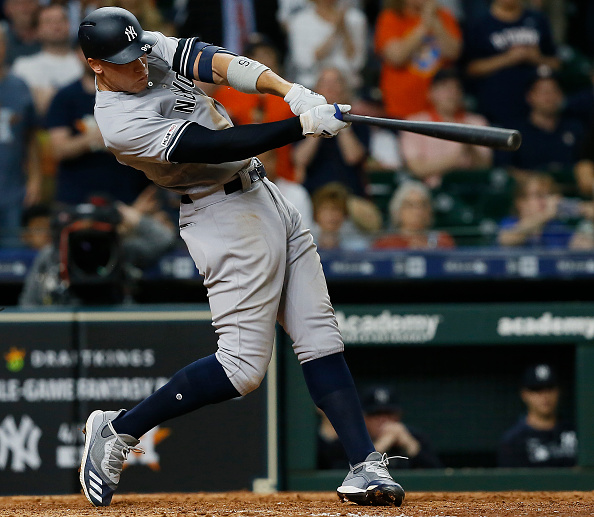 Happy weekend everyone, in total there are 12 evening games. Mets/ Braves, Yankees/ White Sox, Red Sox/ Orioles, Marlins/ Phillies are being prioritized in this article. Carlos Carrasco is the most obvious choice at pitching as the Indians draw the 2-10 Kansas City Royals. Let's dig into some picks!
Pitcher
J.A. Happ $9,200
Carrasco is the highest priced pitcher tonight but there is some good value in Patrick Corbin, Jake Arrieta, and maybe one or two others. Happ seems pretty appealing tonight as he will be matched up versus the Chicago White Sox who, much like last year, strikeout at a high rate, seventh in the league at a 26.1% clip. Happ has eight strikeouts in just a little over eight innings pitched.
Infield
Robinson Cano 2B $3,700
Cano will face righty starter Zack Wheeler at Sun Trust park which is always favorable for lefties. Cano so far this season is off to a bit of a slow start slashing .180/ .241/ .320 but does have two homers and five RBI. The righty-lefty matchup here is very appealing at a hitter-friendly park and the salary savings will open things up elsewhere in your lineups.
Rafael Devers 3B $4,200
Devers is off to a fine start hitting .271 in the infancy of the season while knocking in a couple runs in his last six games. Nothing really spectacular but perhaps a safer play at a fair salary. Righty David Hess is off to a good start with 12 k's in 13 innings pitched but we have to believe the Sox will right the ship and crank the offense up against the Orioles who are a stubborn squad that perhaps is playing above their talent level.
Freddie Freeman 1B $4,600
Here is our BvP spectacular. Freeman, one of the games elite hitters, has a decent sample size(30 P.A.) versus Mets starter Zack Wheeler to the tune of a .526 average and a 1.667 OPS. Freeman will be very popular today no question and given today's slate is still affordable.
Outfield
Andrew McCutchen $4,300
The Phillies have started the season off very well and get a plus matchup versus Marlins starter Sandy Alcantara. Alcantara is known to struggle with his control and the Phillies work the count better than any other team so far this year with a 14.3 BB%. McCutchen slots first in the order on a very potent lineup. He ranks second on the team in walk percentage at a 22.4 clip. He also has scored 10 runs in 11 games.
Aaron Judge $5,100
The New York Yankees face Lucas Giolito tonight and appear to be in a good spot. Giolito is still working through control issues and has no previous head to heads versus Judge. Judge's strikeout rate is at a comfortable level even though it's at 33.9%, his walk percentage is very good at 19.6%, all while slashing .289/ .429/ .511. Getting a piece of the Yankee lineup is a good play tonight, the Yankees outfield is a bit banged up, making Judge the obvious play.
Questions and comments?
Follow Us on Twitter @thescorecrow
Follow Us on Reddit at u/TheScorecrow
Follow Us on Facebook at The Scorecrow
Follow Us on Instagram at The Scorecrow
Follow Joel Dorcas on Twitter @Joel_Dorcas6
Main Image Credit:
Embed from Getty Images