Daniel Corrigan    | April 12th, 2019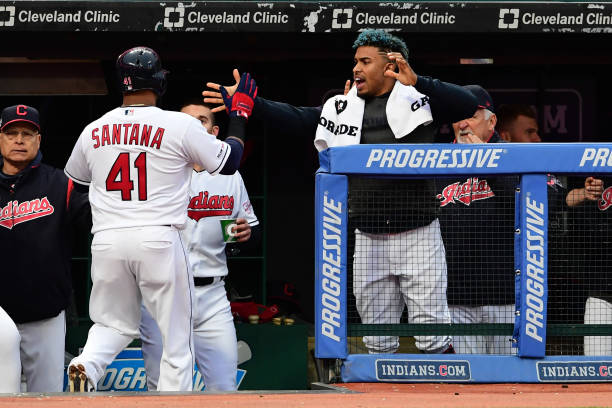 During an already rough off-season for the Indians, the news that Francisco Lindor would not be ready for opening day was not ideal for the Indians.
Lindor suffered a moderate calf strain in February while running drills. His status for opening day was up in the air, but still possible. Lindor was determined to be out 7-9 weeks. While playing in a rehab game, he sprained his ankle while caught in a run-down, further delaying his return.
We are now 12 games into the season, and with the Indians in first, this has been a solid start for an incomplete roster. Despite the slow start from the offense (besides Carlos Santana) the Indians have been playing very well without their best player.
How close is Lindor to playing ball again? Indians President of Operations Chris Antonetti says he is making good progress. Lindor has been running, taking batting practice, and fielding ground balls.
It's clear that Lindor is very close to returning, he has been able to participate in all baseball activities besides actual games. Right now, Lindor is just getting himself back up to playing shape.
I'd expect Lindor to start playing rehab games in Columbus in roughly a week or two. Lindor is still very young and this is his most significant injury to date. It's important to take his time through this process. You can't risk another setback like he did with his ankle.
I promise you Indians fans, he will be fine. The Indians will be fine. Same for anyone who drafted him for their fantasy team. Just relax, he will be back very soon. Just let him get back to 100% and the Indians will be ready to roll through the AL Central.
Questions and comments?
thescorecrowsports@gmail.com
Follow Us on Twitter @thescorecrow
Follow Us on Reddit at u/TheScorecrow
Follow Us on Facebook at The Scorecrow
Follow Us on Instagram at The Scorecrow
Follow Daniel Corrigan on Twitter @Corrigan_Tweets
Main Image Credit:  Embed from Getty Images