Andrew Harbaugh | April 11th, 2019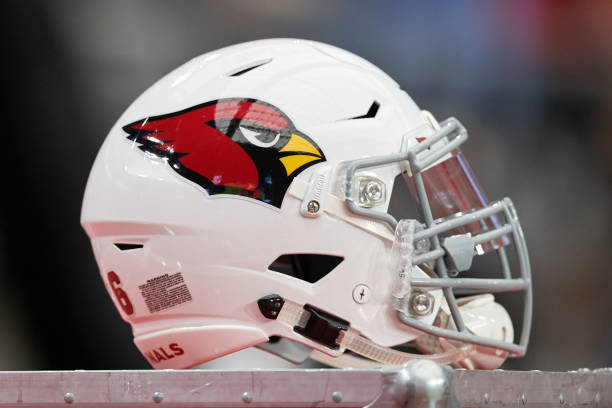 The Arizona Cardinals have been on the clock since the season ended after week 17 and for a while, it seemed almost like a shoo-in that the pick would be Joey Bosa, well not so fast. The Cardinals have been surrounded by so many rumors this offseason and it's all because as soon as they hired Kliff Kingsbury as their new head coach the Kyler Murray speculation started.
The team did very well in addressing their EDGE needs by signing Terrell Suggs from Baltimore, they also added a talented linebacker who can play inside or outside in Jordan Hicks from Philadelphia. The team also convinced Larry Fitzgerald to play another year which means they have a talented receiving group if they decide to go the Murray route.
The biggest question mark that remains is will they stick with Josh Rosen? If they move him they will be acquiring, in all likelihood, another 2nd or 3rd round pick to add some more ammo to a team that already has 10 picks in the draft.
Trading Rosen would also affect any mock but we can't go off of that right now so let's see what I was able to give Arizona with all of their picks in this mock draft.
Round 1, Pick 1 Kyler Murray, QB, Oklahoma
This pick might as well be written in stone at this point in the draft process. Every analyst from myself to Matt Miller believes this to be the way the Cardinals will go and it's all because in the Kingsbury system Kliff believes that Murray is the perfect quarterback for it. The team will probably move Rosen as I mentioned which means the team in the desert with Murray, David Johnson, Larry Fitzgerald, and Christian Kirk will become a must watch for all fans with Kingsbury controlling them.
Round 2, Pick 33 A.J. Brown, WR, Ole Miss
Why go receiver when they have Fitzgerald and Kirk as I just mentioned in the Murray pick? That's because Fitzgerald is probably done after this year meaning that Murray will be able to grow and be groomed with two phenomenal young receivers right alongside him. Brown is a great route runner and has the flexibility to be outside or slot receiver whatever Kingsbury needs of him.
Round 3, Pick 65 Lonnie Johnson, CB, Kentucky
Last year the Cardinals were dealing with Patrick Peterson potentially wanting out of town, Peterson later squashed it but they can't dismiss the idea that he may want out again. Johnson had a solid Senior Bowl Week down in Mobile and did well with everyone down there in coverage and in drills. He has the potential to grow and develop especially behind Peterson if he stays in Arizona. Definitely, like the depth, this pick adds to a quietly talented defensive group.
Round 4, Pick 103 Foster Moreau, TE, LSU
This may be my favorite pick to make for anytime this draft season as I tweeted out after the first Senior Bowl practice how well the "blocker" Moreau did in the pass catching drills. At LSU he was mostly used in blocking schemes and plays but since this draft process began for him back in January he has continued to rise and for Arizona, he kills two needs with one pick. They need more blocking and at the same time need a playmaker at tight end and Moreau can develop into both.
Round 5, 139 David Long, LB, West Virginia
I eluded to this earlier when I discussed the Cardinals signing Jordan Hicks from the Eagles as a solid young linebacker and we add another one here with Long. If anything he will be in the rotation and be a help on special teams until potentially earning a larger workload. The main reason I like this pick is if he outplays Hicks he instantly becomes better value money wise as a fifth-round picks contract is much more favorable to a salary cap than a brand new 36 million dollar deal. This move is all about future value to the team, if he doesn't pan out then it is still a fifth-round pick.
Round 6, Pick 174 Kendall Sheffield, CB, Ohio State
Sheffield had a lot of talk and potential before the season and hasn't had the best draft process either. He probably should go higher based on talent but if he is available late he is worth a flyer pick.
Round 6, Pick 179 Isaiah Buggs, EDGE, Alabama
The other lineman on the dominant Crimson Tide defensive front is Buggs who was overshadowed by Quinnen Williams and Raekwon Davis in his career, that doesn't mean he isn't talented. The Cardinals skipped out on taking the best EDGE in the Class at one so adding it here is risky but with Buggs, it has a chance to be more reward than risk.
Round 7, Pick 248 Ty Johnson, RB, Maryland
Can be a backup for David Johnson with his health history, yes they added Chase Edmunds last year but Johnson has a background in special teams that add some extra sauce to this bland pick.
Round 7, Pick 249 Cece Jefferson, EDGE, Florida
Again this is a depth pick and Jefferson showed flashes at Florida that he can be a solid disrupter when he is given the chance. Nice value here for the Cardinals late in this mock.
Round 7, Pick 254 Penny Hart, WR, Georgia State
He was a star down in Mobile at the Senior Bowl and had everyone looking at there programs to see where this guy has been. He is definitely a deep threat as he relies on his speed to get him open. His route running is a bit rough but if Fitz can teach him some things on the way out he will be a fun weapon under Kingsbury.
What picks were your favorite? Which did you hate? Be sure to comment below or find us on twitter!
Check out our other Team Mock Drafts: San Francisco 49ers|Washington Redskins | Indianapolis Colts | New York Giants
Questions and comments?
thescorecrowsports@gmail.com
Follow Us on Twitter @thescorecrow
Follow Us on Reddit at u/TheScorecrow
Follow Us on Facebook at The Scorecrow
Follow Us on Instagram at The Scorecrow
Follow Andrew Harbaugh on Twitter @MandrewNFLDraft
Main Image Credit: Embed from Getty Images