Levon Satamian   | April 5th, 2019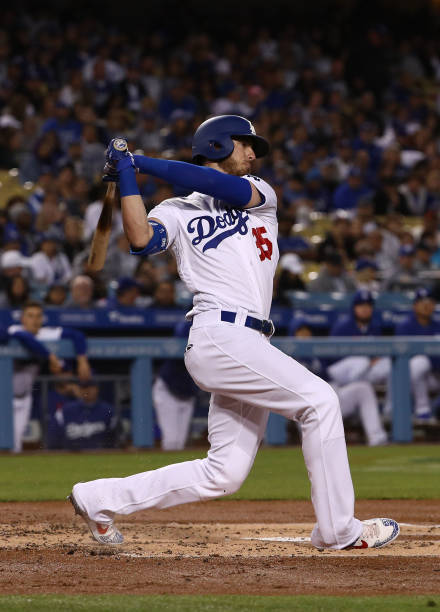 The Los Angeles Dodgers have started off the season on a high note. They are 5-2, Cody Bellinger is looking like an MVP, Kiké Hernandez seems to have found his groove in the leadoff position, Joc Pederson has dominated right-handed pitchers so far, AJ Pollock has looked impressive, David Freese has been clutch, and yet, the Dodgers best player, Justin Turner, hasn't done much this season. Just imagine this team when Justin Turner gets it going, along with Corey Seager.
The Colorado Rockies have been a disaster to start off this season, to say the least. The Rockies three starting pitchers that will be featured in this series, have an ERA of 22.58 combined. They need to figure things out soon because the Dodgers have hit 18 home runs in just 7 games.
The first game of the series will feature Kenta Maeda vs. Tyler Anderson. Maeda is 1-0 and has an ERA of 4.05 and Anderson is 0-1 and has an ERA of 9.00. This could be a high scoring game, but if Maeda is able to lock in early, it will be tough for the Rockies to get runs. As for Anderson, this game may get ugly. Justin Turner has not been the Justin Turner we know as of late, and I think that will definitely change in this game. He will get his first home-run of the season, and get back on track. Dodgers will win the first game of this series.
The second game of the series will feature Walker Buehler vs. Jon Gray. Buehler surprisingly struggled against the Diamondbacks, he finished the game with a 15.00 ERA. The Dodgers were able to win this game, despite Buehler's struggles. Jon Gray is 0-1, with a 4.05 ERA. The Dodgers tend to do better against right-handed pitchers than left-handed pitchers. With the stud in Walker Buehler on the mound for LA, they will take game two as well.
The third game of the series will feature Julio Urias vs. Chad Bettis. Urias is my favorite up and coming star. Last game, Urias had a strong outing, finishing the game with an ERA of 0.00. Chad Bettis, finished last game with an 0-1 record, and an ERA of 9.53. If Urias pitches more than five innings this game, the Dodgers will win this game.
I thought the Dodgers would have swept the Giants last time, but they ended up winning 2 of 3 games against San Francisco. I do believe the Dodgers will sweep the Rockies, because of the starting pitchers struggles, two right-handed pitchers for the Rockies against LA, means more at-bats for Joc Pederson, which isn't a good sign for the opposition. Dodgers should end this series with a record of 8-2.
Questions and comments?
thescorecrowsports@gmail.com
Follow Us on Twitter @thescorecrow
Follow Us on Reddit at u/TheScorecrow
Follow Us on Facebook at The Scorecrow
Follow Us on Instagram at The Scorecrow
Follow Levon Satamian on Twitter @TheSportsNotes
Main Image Credit: Embed from Getty Images