Josh Elias| March 30th, 2019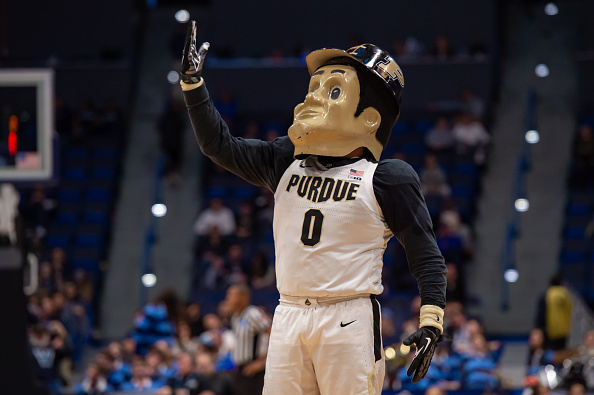 And then there were eight.
We've made it halfway through this year's March Madness, and there are many more defining moments left to come in the tournament before someone gets to cut down the net in Minneapolis.
This round is going to be kicked off by the matchup between Gonzaga and Texas Tech. Having just beaten a ranked opponent for the first time since their win over Duke early in the year, the Zags were propelled into the Elite Eight behind the strength of their two potential first-round picks. Rui Hachimura led them Bulldogs in scoring against Florida State with 17 points while Brandon Clarke had an all-around great game, adding 12 rebounds and five blocks to his 15 points. All tournament long, they've dominated the offensive glass and forced their opponents into bad shooting nights, and they're looking to continue that today.
The Red Raiders weren't projected to make it this far by many despite their high seed. This would be their first ever Final Four if they make it through. They come into this one off of a win against Michigan in one of the most aesthetically disgusting games of basketball the Sweet Sixteen's ever seen. This is a team whose biggest strength is also their biggest weakness: they're a one-man team. Jarrett Culver means everything to them and he's why they've made it this far. Problems arise in games like what happened in the Big 12 Conference tournament, when abysmal rebounding meant even Culver's 26 points against West Virginia wasn't enough.
Virginia will play Purdue later today too, and God help us if Purdue doesn't win this one. Virginia's 53-49 win over Oregon is a perfect example of why no one likes Virginia. They're slow, methodical, and as boring as a legitimately talented basketball team can be. They shot under 36% from the field, attempted only five free throws, and forced almost no turnovers, and still managed to come away with the close win. Ty Jerome and De'Andre Hunter will be the catalysts for hopefully making this team bearable to watch for as long as they last.
Meanwhile, Purdue put up an NBA-worthy scoreline of 99-94 in their overtime victory against Tennessee to start off this weekend for them. One of the best shooting teams in the entire nation this year from deep, they pieced together a 15-31 shooting night from behind the arc in the Sweet Sixteen, as Carsen Edwards and Ryan Cline combined for 56 points. After the sub-.500 free-throw night, they should be very glad to face off against one of the least foul-prone teams in college basketball right now.
Tomorrow, we'll see an SEC matchup between Auburn and Kentucky that we've already seen Kentucky come away with the win in twice. Auburn should consider themselves lucky to have gotten a chance at this tournament run at all, considered they just barely eked out a one-point win against New Mexico State in the Round of 64, but their dominant performance to eliminate the first 1 seed in North Carolina tells a very different story. Auburn is an ideal candidate to continue their run, as a team that's great at creating chaos in multiple ways. They're near the top of the country in points, steals, blocks, and three-pointers.
Kentucky is just looking to punch their spot in the Final Four by exploiting the same things they did the previous times these two teams met up. They need to focus on winning the rebounding battle again and matching their offensive efficiency from previous matchups as well. Auburn hasn't had an answer for Tyler Herro yet and Jared Harper struggled badly for the Tigers in both games earlier this year.
Duke looks a lot more mortal than people thought they would be coming into this game against Michigan State, coming off of two straight one-possession games. They can't afford to do that again against the Spartans. They've made too many mistakes and been outplayed by visibly worse opponents this week, relying too much on luck for anyone to be too comfortable still calling them title favorites.
It hasn't entirely been a bed of roses for Michigan State either, but their scare (which still turned out to be a double-digit win) came in the first round, followed up by two very convincing wins against teams that give most teams in the tournament a lot of trouble. They have to be feeling pretty confident about their chances against anyone, and a young gifted Duke team is no exception. Tom Izzo's team is one of the best in the country at pulling down boards and getting to the foul stripe, two very important factors in the March Madness that give a team a huge advantage simply by the fact that it gives them extra opportunities. Which is huge.
Who are your choices to make it to Minneapolis?
Questions and comments?
thescorecrowsports@gmail.com
Follow Us on Twitter @thescorecrow
Follow Us on Reddit at u/TheScorecrow
Follow Us on Facebook at The Scorecrow
Follow Us on Instagram at The Scorecrow
Follow Josh Elias on Twitter @_SunsofThunder_
Main Credit Image: Embed from Getty Images