Matt O'Halloran | March 28th, 2019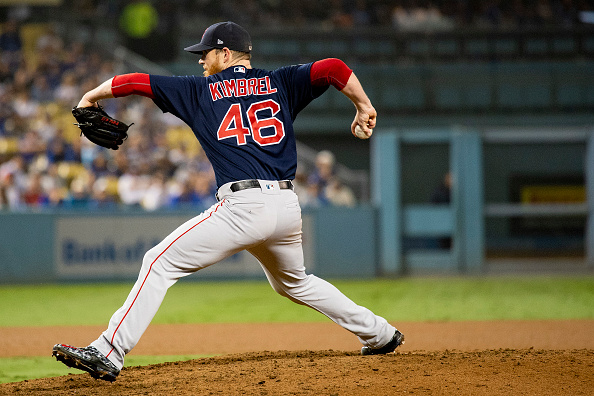 The free agent process for almost every free agent, most notably Manny Machado and Bryce Harper, was mentally painful. Painful for the players wanting to get paid, painful for the owners and general managers trying to lure free agents to there team, and painful for fans eagerly waiting to see where their favorite player may end up.
Smaller names like Marwin Gonzalez took until February 25th to sign and the likes of Carlos Gonzalez or Gio Gonzalez had to wait until March just to get a job. Bryce Harper and Manny Machado signed in late February, long after free agency opened up in December.
Despite most players eventually latching on with a team, big-name pitchers Craig Kimbrel and Dallas Keuchel will be watching opening day on their couches. Since entering the league in 2010, Kimbrel ranks first in the majors in ERA (1.91), Runs (122), Earned runs (113), avg (.153), wOBA (.224) xFIP (2.16), and FIP (1.91). Kimbrel is a seven-time all-star, the quickest closer to record 300 saves, and world series champion. Although some of them were not the smoothest, Kimbrel did go 7/7 in save opportunities during the playoffs last year and was a key contributor all season.
Keuchel is a two-time all-star, Cy Young award winner, and world series champion. After two shaky years, Keuchel has posted a 1.18 WHIP and 3.28 ERA. He front-manned a rotation that went to the playoffs in 2015 in which he won the Cy Young award. One of his more notable performances is the 2015 wild-card game against the Yankees when he allowed zero runs over six innings in Yankee Stadium. He was a major factor during the Astros World Series run in 2017, posting a 2.90 ERA and struck out 7.7/9 innings and was elected to his third all-star game.
Despite all these accomplishments, Kimbrel and Keuchel cannot find a job, but why? The answer to that question is stubbornness. It is stubbornness from the players and agents, and from the owners and general managers. The agents will demand a laughable contract, which they are too stubborn to come down from. Some owners are too stubborn to open their checkbook for more than they want and the general managers and agents cannot meet in the middle.
Kimbrel, 30, is reportedly seeking a six-year deal north of 100 million dollars, and despite, how good he is, it is easy to see why owners are unwilling to write those checks. Similarly, Keuchel, 31, is reportedly seeking a five-year deal with an average annual salary north of 20 million dollars. Again, it is easy to see why teams would be unwilling to commit to that contract. So, how can the free agency process become more efficient? I propose a max contract system, similar to the NBA. Each players max deal would differ based on position, age, and performance. The max amount of money and years a player can get would be determined by a mathematical formula. This would give agents and teams a better starting point during negotiations and eliminate all unrealistic contracts that players ask for.
Questions and comments?
thescorecrowsports@gmail.com
Follow Us on Twitter @thescorecrow
Follow Us on Reddit at u/TheScorecrow
Follow Us on Facebook at The Scorecrow
Follow Us on Instagram at The Scorecrow
Follow Matt O'Halloran on Twitter @PrimeChavis
Main Credit Image: Embed from Getty Images