Pranav Ramasubramanian | March 24th, 2019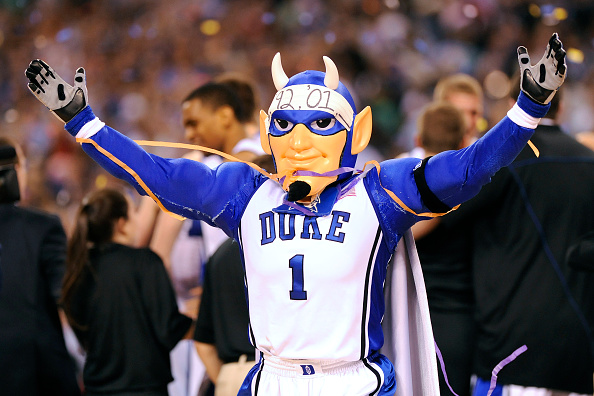 The most popular time of the year in college sports is finally upon us and March Madness brings a ton of surprises, upsets, and Cinderella stories. The 2nd round started yesterday so we are halfway through the Round of 32. Now it's on to the remaining games to see who will advance.
East
Virginia Tech vs Liberty
It's surprising in this day and age to see a coach stick to playing solid defense and then turning that into good offense rather than the other way around, but Buzz Williams has seen a fair share of success with his system in March so he's gonna stick with it especially after their Friday win against Saint Louis. The guards have all turned in good years this year as usual and need to step up with their scoring as each has their own way of scoring. It starts with Nickeil Alexander-Walker as his shot release is quick and that makes him a pure scorer so he will be that consistent scorer that Liberty will have to consistently guard so he doesn't go off, Ahmed Hill can provide the off-ball offense as he scores on those motion plays so he can help kickstart the offense if they are on a dry spell, Justin Robinson's ability to shoot from all over the floor stretching out the perimeter and creating more opportunities for other guys on offense and breaking down Liberty's defense and Ty Outlaw's catch and shoot ability from three can keep the Hokies offense moving fast so they can spend more time on their defensive gameplan. It wasn't easy, but the Cinderella story of Liberty has kicked off after a big win against Mississippi State behind Caleb Homesley's big game and he needs to continue playing at that all-around level where he can get whatever he wants on offense for Liberty's Cinderella story to continue. Liberty will need stability to weather the early storm and Lovell Cabbil will provide that and could even be helpful late in crunch time. The X-Factor player for Liberty will be forward Scottie James as he just needs to keep making baskets at a good efficiency rate to keep the defense honest and Liberty will need every point they can get while the Hokies X-Factor player will be forward Kerry Blackshear Jr., who will have the post to himself because of the perimeter shooting by the guards so he should be able to easily score and push Liberty's bigs around while also assisting the ball out well and blocking shots that Liberty tries to get past him. Virginia Tech's defense will throw off Liberty and by the time they recover the Hokies will have already taken control of the game and pace to give themselves a nice win.
Prediction: Virginia Tech 70 Liberty 55
Duke vs UCF
The trio of Zion Williamson, R.J. Barrett, and Cameron Reddish have made the Duke Blue Devils a hard team to stop with Zion's ability to make highlight-worthy plays with big dunks with relentless attacks to the rim for easy baskets combine that with Barrett's touch around the rim with his left hand and Cameron Reddish's off the dribble scoring and you have a serious National Title contender. The Blue Devils should also give Tre Jones ample playing time because his elite defense could limit UCF's guards and he has improved his scoring lately. Coach Mike Krzyzewski is a Hall of Fame head coach and he should coach up these kids well so you won't see them as frustrated as they were in their win against North Dakota State on Thursday. The tallest man on the court will not be anyone on Duke because UCF has a 7'6″ center in Tacko Fall and he will need to use his size to take over in the post so that UCF can keep it close. They also need guard Aubrey Dawkins, who can shoot well from deep and his defense could be the key to stopping R.J. Barrett. The X-Factor player for UCF will be guard B.J. Taylor because of his ability to slice through defenders, draw contact and still make shots while mixing it up with a solid jump shot so he needs to show out as the leader of the team while Duke's X-Factor player will be center Marques Bolden because he is the second biggest guy on the team and he will be asked to possibly be primary defender for Tacko Fall despite Zion's insane jumping ability to get blocks so he needs to stay alert at all times to try and stop Fall. Duke has too many good players while UCF just doesn't have enough talent or consistency to put up a fight so Duke should blow them out easily.
Prediction: Duke 90 UCF 65
Midwest
Ohio State vs Houston
It must've been hot in Tulsa or maybe it was just Corey Davis Jr. with his insane performance against Georgia State totaling 26 points with seven threes to help Houston get the win. Corey Davis Jr. needs to keep the great three-shooting going as well as his movement on defense to really give Houston the best chance to pull away early. The offense will need no help as they have another good three-point shooter in guard Armoni Brooks, but they must execute on defense like they have all season to keep the Buckeyes at bay. The Wesson brothers control the Buckeyes offense as Kaleb Wesson really uses his size to navigate his way around the post and get buckets with his post moves while Andre Wesson serves the purpose of running the offense and has good chemistry with his brother getting him the ball where he needs it. The Buckeyes will also get the necessary baskets from the perimeter via guard Keyshawn Woods, who needs to hit timely threes to keep the Buckeyes offense afloat. The Buckeyes X-Factor player will be C.J. Jackson as he can provide the defense needed with blocks and steals along with scoring in the double-digits so he needs to be consistent today for the Buckeyes to get a win while the Houston X-Factor player is Dejon Jarreau, who is a valuable sixth man that can give valuable rest to Corey Davis Jr. and keep him fresh. Both teams have a strong defensive acumen so it'll be tough to score, but Houston is better at closing out so they should close this one out and win by a slim margin.
Prediction: Houston 65 Ohio State 60
North Carolina vs Washington
North Carolina survived a 1st Half scare from Iona while Washington handled their business against Utah State. The Tar Heels need to get their outside shooting going and that means they need to unleash Kenny Williams along with creating shots for other players so that they can easily get points without having to struggle much against Mike Hopkins and his zone defense. Another way to break the zone is rebounding and even though Luke Maye and Garrison Brooks may want to impact the game on the perimeter they need to be strong in the post to have the right impact in this game. However, the Tar Heels won't have to worry about shot creating or facilitating because guard Coby White excels at those things. The paint is where Washington did some of their damage Friday and they need to continue that as Noah Dickerson needs to conserve energy throughout the game so he can use his strength to rise up and take easy shots over defenders. They also need both guards Jaylen Nowell, who is known for his ability to kick the ball out to shooters and speed that helps him get to the rim to generate points and David Crisp's situational awareness to show up to have a chance at stealing this game. The X-Factor player for the Huskies will be Matisse Thybulle because of his ability to fit in the Mike Hopkins zone defense system and get a ton of steals and blocks covering the baseline well even when his offense isn't clicking so if he can stop a Tar Heel guard he could make it a long game for them while the Tar Heels X-Factor player is Cameron Johnson, whose constant movement around the court and off the dribble scoring could confuse the Huskies defense and force them out of their zone. The zone should throw off the Tar Heels at first, but once they recover they should be able to build a decent lead and hold on for yet another Sweet 16 berth.
Prediction: North Carolina 85 Washington 74
Game schedule
11:40 PT/2:40 ET North Carolina vs Washington
2:15 PT/ 5:15 ET Duke vs UCF
4:10 PT/7:10 ET Virginia Tech vs Liberty
5:40 PT/ 8:40 ET Houston vs Ohio State
The Round of 32 concludes with these games in Sunday and tournament action then shifts to the Sweet 16. The tournament resumes on Thursday on the Road to the Final Four. Some brackets may bust Sunday because of the fact that some of the matchups are equal so get ready for what might be a wild day.
Questions and comments?
thescorecrowsports@gmail.com
Follow Us on Twitter @thescorecrow
Follow Us on Reddit at u/TheScorecrow
Follow Us on Facebook at The Scorecrow
Follow Us on Instagram at The Scorecrow
Follow Pranav on Twitter @PranavRama1
Main Credit Image: Embed from Getty Images