Coach Treal | March 23rd, 2019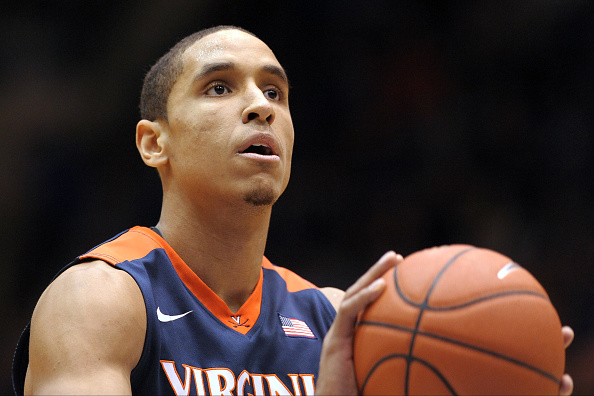 This week I have decided to shine the spotlight on the Milwaukee Bucks third year combo-guard Malcolm Brogdon. As I begin putting this entire article together Malcolm, unfortunately, he received an MRI and has been diagnosed with a minor plantar fascia tear. The expectation is that he will be sidelined six-to-eight weeks according to most media reports. This is a crucial blow to not only Malcolm who was in the midst of one of a historical season but to the Bucks as well. He hopes to be back in action sometime in the playoffs depending on how far the team can go with him on the shelf.
The thing that jumped out to me as I was looking over the season Malcolm was having was the fact that he was approaching rare territory. Since the NBA introduced three-point percentage in the 1979-80 season, the 50–40–90 shooting paradise has only been reached by seven players. Stephen Curry, Kevin Durant, Steve Nash (4X), Dirk Nowitzki, Reggie Miller, Mark Price, Larry Bird (2X) and will soon be adding its eighth member when the season ends. Malcolm has accumulated enough stats thus far (300 field goals, 82 three-pointers, and 125 free throws NBA minimum) to make the list. This season Malcolm is at 50% FG, 42% 3 point percentage and 92% Free Throw percentage (378 FG- 104 from three & 141 free throws). Overall percentages aside he has had a very productive season in his third year in the league averaging a career-high 15ppg. His stellar play this season surprised me in some ways because for me I felt he took somewhat of a step back in his second season last year with a lot of that having to due to the fact he had a new role and missed games due to injury. I felt this year he made a step in the right direction and proved to not only be a serviceable player but one that is a key member of a championship caliber team.
The former second-round pick and rookie of the year is a key member of the Bucks and is often overlooked because of the amount of talent the team has on the roster especially with an MVP candidate in Giannis playing at such a high level then add in Khris making his first all-star appearance its easy to see how Malcolm can be overlooked. The Bucks still have the best record in the league at 53-19 and look like a strong contender to come out the Eastern Conference. One of the things that stood out to me about his play this season was how consistent he was from start to finish. A lot of players have huge discrepancies from home to road as well as how they play in wins and losses but he doesn't have much of a drop off if any. His points only dip by one in losses, and the only major reason for that is his three-point percentage falls off his overall season totals.
If Malcolm is able to regain his form and somehow find his way back to the team at some point in the first round that will be a huge plus for the Bucks long term playoff hopes. With him back in the fold, they are my pick to come out the east and have a better than lucky chance at winning the championship this season with what they have proved thus far. Health is always the deciding factor as we get closer to the postseason and will remain a topic of conversation over the next several weeks.
Check Out Other Players in Coach's Spotlight Series | Domantas Sabonis | Spencer Dinwiddie | Montrezl Harrell | Tobias Harris | Buddy Hield | Pascal Siakam | Julius Randle| Nikola Vucevic | John Collins
Questions and comments?
thescorecrowsports@gmail.com
Follow Us on Twitter @thescorecrow
Follow Us on Reddit at u/TheScorecrow
Follow Us on Facebook at The Scorecrow
Follow Us on Instagram at The Scorecrow
Follow Coach Treal on Twitter @CoachTreal2
Main Credit Image: Embed from Getty Images