Cody Potanko | March 23rd, 2019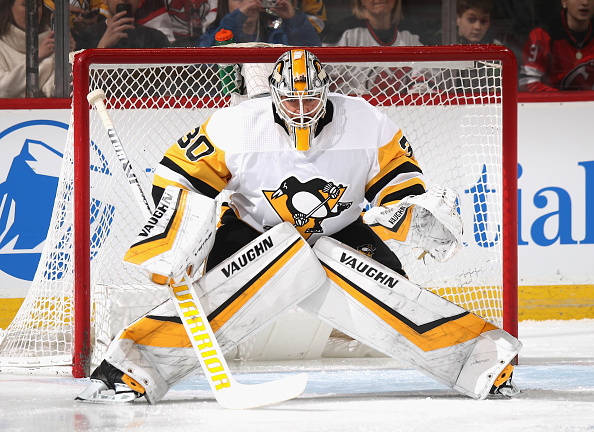 With just eight games remaining in the season the Penguins are one of those teams you shouldn't hit the panic button on just yet. In their last four games, three of them have gone into overtime (Philadelphia, Carolina, and Nashville.) Out of those three two of them ended in a loss one in a shootout the other with 3 seconds left in overtime. There were two running themes in all three.
The first theme was we couldn't hold on to a one-goal lead with three minutes or less remaining. The second theme is Matt Murray is playing at a tremendous level at the right time of the year. Murray in those three games gave up a total of five goals on a total of 106 shots faced. That gives him a save percentage of 95 percent.
The one problem we have seen throughout the past four games is scoring. With a total of six goals in those four games, the Penguins need to learn how to score in bunches again. Hockey is a rollercoaster sport you're bound to hit extreme peaks and extreme lows. It's your job as a team to prevent as many lows as possible and maximize the peaks.
Over the past three games, the Pens have a total of 113 shots and only managing six goals is not what you would call world beater numbers. The one constant in these most recent games is Sidney Crosby not getting shots on net. Now don't get me wrong Sid has produced in other ways like backchecking and making those crisp passes. Over the past three games, Crosby has a total of five shots with roughly 68 minutes of ice time. It would be nice to see Sid become more aggressive down the stretch considering Evgeni Malkin is out.
It is possible we just ran into some hot goaltending I mean shoot we have seen a hot goaltender himself in Matt Murray. So for all you Penguin fans out there keep calm and trust in coach Sully's process. The man has two Stanley Cups for a reason. If we can stay aggressive as a whole and continue the good forecheck and get shots on net, we are bound to have a game of five goals or more. We have to remain patient and trust the process that has won us so many games before.
Questions and comments?
thescorecrowsports@gmail.com
Follow Us on Twitter @thescorecrow
Follow Us on Reddit at u/TheScorecrow
Follow Us on Facebook at The Scorecrow
Follow Us on Instagram at The Scorecrow
Follow Cody Potanko on Twitter @Tankotanko013
Main Credit Image: Embed from Getty Images