Jacari McRae | March 18th, 2019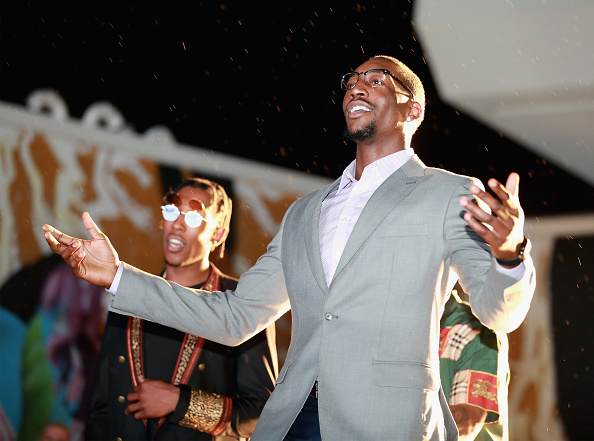 Four takeaways from last night's 93-75 victory over the Charlotte Hornets.
Wade and Dragic's huge fourth quarter
When the Heat trailed the Charlotte Hornets 3-2 in their playoff series back in 2016, it was Dwyane Wade and Goran Dragic who helped the Heat overcome a 3-2 series deficit. In Game 6, often referred to as "The Purple-shirt man game", Wade hit big shots in the fourth quarter to force a Game 7. Then, in Game 7, Goran Dragic went off for 25 points to help the Heat advance to the second round.
#4thQuarterFlash ⚡️@DwyaneWade took over down the stretch, per usual! DW scored 12 of his 17 in regulation today. pic.twitter.com/BZnN5Iy8Wg

— Miami HEAT (@MiamiHEAT) March 17, 2019
With playoff hopes on the line, the two players showed up again. Both Wade and Dragic combined to score 22 of the Heat's 32 fourth-quarter points to push the Heat past the Hornets. Wade scored 12 of his 17 points in the quarter.  Dragic, meanwhile, scored 10 of his 19 points in the period.
Defending Kemba
The Heat were determined to stop Kemba Walker on Sunday. Miami played smothering defense on the Hornet's all-star point guard, who only put up 10 points. The team aggressively trapped Walker on the perimeter, and he had trouble finding a clean look at the basket. The lengths of Derrick Jones Jr and Josh Richardson clearly bothered the Hornets guard.
#HEATCulture pic.twitter.com/32HYBmedIp

— Miami HEAT (@MiamiHEAT) March 17, 2019
Bam Adebayo's aggressive
The Heat's center was everywhere on the floor. On the defensive end, he helped trap the perimeter and contested shots at the rim. Offensively, he was the Heat's best player in the first half. With his teammates struggling with their shots, Bam Adebayo scored 12 of his 16 points before halftime.
💥 @Bam1of1 getting it done on both ends of the floor! 💥 pic.twitter.com/6JpilP0cfV

— Miami HEAT (@MiamiHEAT) March 17, 2019
You can tell the Heat's center is getting more comfortable making plays on the offensive end.
James Johnson appearance
With Justise Winslow sitting out with a thigh bruise, it opened up minutes for Heat forward James Johnson. Johnson checked in with 41 seconds left in the opening period, making his first appearance since he played in the Feb. 21 road loss to the Philadelphia 76ers. Johnson also played the whole fourth quarter.
Johnson finished the game with six points and three rebounds in 17 minutes.
Next up: The Heat travel to Oklahoma City to take on the Thunder. Game tips off at 8pm ET
Questions and comments?
thescorecrowsports@gmail.com
Follow Us on Twitter @thescorecrow
Follow Us on Reddit at u/TheScorecrow
Follow Us on Facebook at The Scorecrow
Follow Us on Instagram at The Scorecrow
Follow Jacari McRae on Twitter @JMcRae23
Main Credit Image: Embed from Getty Images