Jamie Gatlin | March 15th, 2019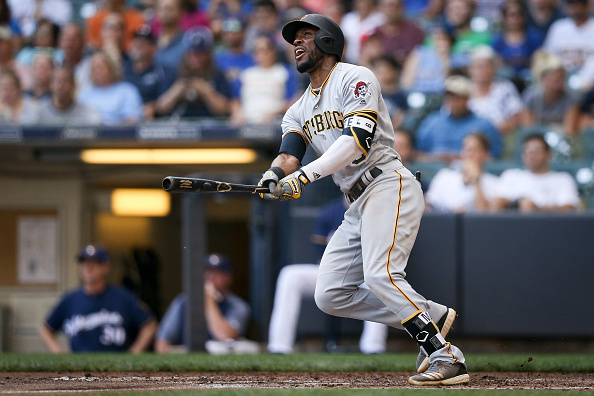 Entering 2018 the Pirates had many question marks surrounding the future of this team. Franchise icon Andrew McCutchen and ace Gerrit Cole were traded away for prospects. As a result, the expectations in Pittsburgh were low and another rebuild seemed to be underway. The Pirates failed to make the playoffs, however, many of their young players took steps forward. Led by a talented rotation this group could be a sleeper team in the NL Central.
Last Season: 82-20 4th in the NL Central
While the Pirates were extremely streaky last season, they finished above five hundred for the first time since 2015. Although they were tied for the seventh most wins in the NL, they were fourth in the NL central. Despite missing the playoffs their young players, provided hope that their three-year playoff drought could soon come to an end.
One of the positives from 2018 was the pitching staff which emerged as one of the best in baseball. Jameson Taillon had a breakout year and became the ace of the staff. Trevor Williams had a dominant second-half showing that he can be a solid starter in the bigs. The Pirates also acquired Chris Archer at the trade deadline to bolster the rotation for the next few years. They, unfortunately, dropped out of playoff contention with a disappointing August in which they went 10-17. The Pirates were able to finish the season on a high note as they went 16-10 in September.
Roster Moves
The biggest move for the Pirates this offseason was signing Lonnie Chisenhall to a one year deal. The former Indian is expected to be the starting right fielder until Gregory Polanco returns from shoulder surgery. Chisenhall is coming off a 2018 campaign in which he only appeared in twenty-nine games. Despite battling injuries the last two seasons, he has been productive offensively when healthy. In his limited action last season he hit .321 after batting .288 the year before.
Additionally, Chisenhall will be joined by Erik Gonzalez who was acquired from Cleveland in a five-player deal. Gonzalez is expected to fill the void left at short by the departure of Jordy Mercer. In three major league seasons, Gonzalez has a .263 average in 262 at-bats. The former Indian is known for his defense as he has an excellent arm and solid glove. Offensively he has shown a strong ability to make contact. He will, however, have to be more patient at the plate and decrease his ground ball rate to be the starter at short.
While Gonzalez and Chisenhall are the Pirates only major additions, they also signed multiple veterans with upside to minor league deals. That includes Melky Cabrera, Francisco Liriano, and J.B. Shuck. While Shuck and Cabrera have had good starts to spring training, Liriano has struggled. In five appearances the lefty has an ERA of 7.20.
Subtractions:
This offseason the Pirates said goodbye to fan favorites Jordy Mercer and Josh Harrison. They both however left an unforgettable mark on Pittsburgh during their tenure. Harrison spent the first eight years of his career with the Pirates making two All-star teams. He became a fan favorite due to his hustle and creativity on the basepaths. He will be reunited with Mercer in Detroit.
The departure of Mercer and Harrison represents the end of an era in Pittsburgh. Their replacements will include Kevin Newman, Kevin Kramer, and Gonzalez. The Pirates also have top prospect Cole Tucker in the minors who could make his major league debut later this season. These young players, however, have big shoes to fill as Mercer and Harrison were key pieces to the Pirates playoff teams from 2013-2015. The Pirates are hoping these young players can be major contributors as this team tries to return to the playoffs.
The Pirates other major change came in the rotation as veteran Ivan Nova, was dealt to the White Sox. During Nova's tenure in Pittsburgh, he experienced many highs and lows. He was, however, a serviceable veteran arm last season. He will most likely be replaced by Jordan Lyles whom the Pirates signed to a one-year deal. While Nova still brought value to this team the Pirates, had to make room for top prospect Mitch Keller who could make his MLB debut by midseason.
Projected Starters
Infield
Catcher: Francisco Cervelli
First Base: Josh Bell
Second Base: Adam Frazier
Shortstop: Erik Gonzalez
Third Base: Colin Moran
Outfield
Left Field: Corey Dickerson
Center Field: Starling Marte
Right Field: Lonnie Chisenhall ( Until Polanco returns)
Bench
Kevin Newman
Melky Cabrera
Starting Rotation
Jameson Taillon
Trevor Williams
Chris Archer
Jordan Lyles
Bullpen
Prediction: 85-77
In 2019 the Pirates will again be carried by their young core. The rotation should be one of the best in baseball backed by a solid bullpen. In order for them to compete the offense will have to improve. They will need more power from their corner infielders in Josh Bell and Colin Moran who underachieved last season. While this offense has a lot of potential, it also has plenty of question marks.
Additionally, Starling Marte will need to bounce back from an inconsistent 2018. While Marte did reach the twenty homer- plateau for the first time he was caught stealing 14 teams which lead the majors. He also had a career-worst on-base percentage of .327. In a way, Marte represents the potential of this team. They have the talent to make a run in the NL Central but must be consistent in order to compete in a stacked division that now includes Paul Goldschmidt.
Check out our other Team Previews | Colorado Rockies | Toronto Blue Jays | Minnesota Twins | Atlanta Braves | Chicago Cubs | Tampa Bay Rays | Arizona Diamondbacks | Miami Marlins | Cincinnati Reds | Seattle Mariners | Texas Rangers |Los Angeles Dodgers | New York Yankees | Milwaukee Brewers | San Diego Padres | Detroit Tigers | Kansas City Royals | Cleveland Indians | Oakland A's | Philadelphia Phillies | Boston Red Sox | New York Mets | St. Louis Cardinals
Questions and comments?
thescorecrowsports@gmail.com
Follow Us on Twitter @thescorecrow
Follow Us on Reddit at u/TheScorecrow
Follow Us on Facebook at The Scorecrow
Follow Us on Instagram at The Scorecrow
Follow Jamie Gatlin On Twitter @JamieGatlin1217
Main Credit Image: Embed from Getty Images