Andrew Harbaugh | March 9th, 2019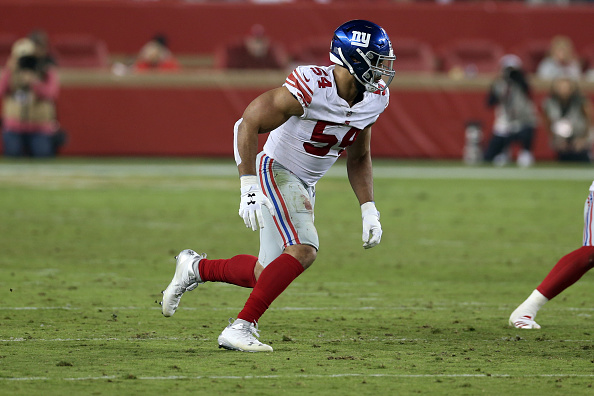 The new league year doesn't officially start until Wednesday but that isn't stopping any teams from making moves and lots of them.
Yesterday we saw more of the Madden type of NFL the league seems to be heading towards with several big names being moved and several more being thrown around in trade discussions.
A lot of these moves are to gain more salary cap flexibility before the deadline but not all of them have such simple motives. The Browns and Giants made a trade that benefits both teams in a tremendous way which is a rarity in the NFL.
Cleveland Browns send Guard Kevin Zeitler and a 2019 5th Round Pick to the New York Giants for Olivier Vernon and a 2019 4th Round Pick
This is one of those rare trades in sports where both teams come out as a winner. The Giants have desperately needed interior offensive line help for years and in acquiring Zeitler they dramatically improve at that position. Zeitler will be an immediate starter and can jump-start a culture change in that position room.
As for the impact of the Browns acquiring Vernon, it makes just as much an impact on them. Vernon will be rushing the passer opposite former number one overall pick Myles Garrett, niether man should see a double team as long as they are together. Vernon saw his best production when he was in Miami opposite Cameron Wake where he accumulated 29 sacks in four years in South Beach. In New York, he never had a true pass rusher to dominate opposite of him so he should be able to find his past success teaming up with Garrett.
Pittsburgh Steelers send Right Tackle Marcus Gilbert to the Arizona Cardinals for a 2019 6th Round Pick
Now, this might be my favorite move that happened yesterday personally. The Cardinals gave up a 6th round pick for a potential Pro Bowl tackle to help protect whoever is under center next year and it also will help David Johnson return to his form of old. This move doesn't have a lot of impact right now on the Steelers because we don't know who that pick will turn into. I am shocked how a lot of the return was for them though for a great tackle who is still relatively young and has a lot of promise. Bottom line is this is an A+ trade for Arizona who is a team with so many holes but after this trade, they filled up the need for a tackle with a strong move.
Philadelphia Eagles send Defensive End Michael Bennett and a 2020 7th Round Pick to the New England Patriots for a 5th Round Pick in 2020
In 2016 Patriots acquired outspoken tight end Martellus Bennett and were able to find success with him in a Super Bowl season. The relationship only lasted one year though. Now the team has traded for his brother, who is also outspoken, Michael Bennett. Michael Bennett is a top defensive end in this league having the ability to play the run and rush the passer effectively. The Patriots had 12 picks in this year's upcoming draft and having to only give up a 5th rounder for a player like Bennett is a huge win for them.
This also means that Trey Flowers probably won't be brought back to New England, meaning that a team in free agency is going to get a great young pass rusher that will boost whatever defense he lands with.
The league year hasn't even started yet and things are just starting to get heated up. We still have players like Justin Houston, Dee Ford, Odell Beckham Jr., and Antonio Brown who are all being mentioned in trade talks. Be sure to stay tuned into The Scorecrow for more trade and free agency reactions.
Questions and comments?
thescorecrowsports@gmail.com
Follow Us on Twitter @thescorecrow
Follow Us on Reddit at u/TheScorecrow
Follow Us on Facebook at The Scorecrow
Follow Us on Instagram at The Scorecrow
Follow Andrew Harbaugh on Twitter @MandrewNFLDraft
Main Credit Image: Embed from Getty Images