Zach Gotlieb | March 6th, 2019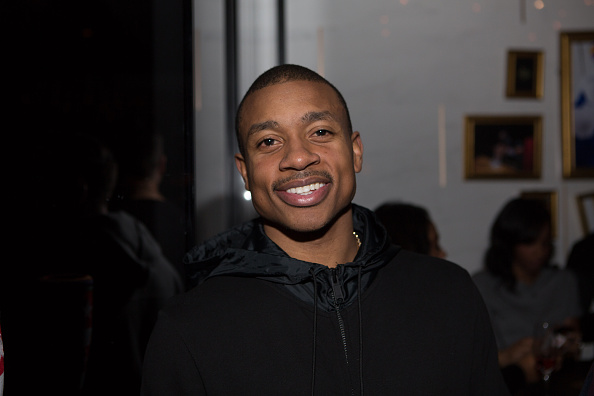 It's only been 7 games since Isaiah Thomas' return and the honeymoon phase with fans and local media is already wearing off. I get it, he hasn't played in 11 months and he's going to have to find that groove again and work his way back and that's all well and good, but not here and certainly not at this point in the season.
This season has been confusing with his timeline in recovering from hip surgery, consistently getting delayed further. Originally, he was supposed to come back in December, then it was January and ultimately came back in the game before the all-star break. The problem with that is it's too late. You've got 25 games left. You're beginning the final stretch of the regular season, and you're already a top seed in the West with the team you have. It's not the time to be tinkering with rotations and figuring things out. You should already have a rotation set, which the team does, and ride with what you got. It could be an entirely different conversation if he came back in December or even January because there's still a little bit of time to tinker and play around and find a role for him. February is simply too late for that.
Everyone in the Denver area and most of the media could not have imagined the numbers and production that second-year guard Monte Morris has put up this year. He's putting up 10 points per game, and he's among the league leaders in assist-turnover ratio, sitting around a remarkable 6 assists for every turnover. He's been a spark plug off the bench and he's really filled the backup point guard way above expectations and that takes away from what would be IT's role. Since Thomas has been inserted into the rotation, Morris has been different. 
Local magazine reporter T.J. McBride of Mile High Sports has been outspoken about the fact that Morris hasn't been the same, saying on Twitter, "Monte Morris has been the Nuggets X-Factor all year. Now, with Isaiah Thomas in the fold, Morris has been a completely different player. He's completely right. Here's the thing, it seems like the rotation has been pretty set and the biggest proof comes from when Malik Beasley and Monte combining for 53 points to beat the Houston Rockets for the first time in years. Begs the question, why mess with the rotation? 
How is IT gonna have a role on the team? You can't possibly use him right now, not while they're producing the way that they are. Instead, though, head coach Michael Malone has started to work with a 3 guard lineup of Monte Morris, IT, and either Malik Beasley/Gary Harris. Suffice it to say, that lineup has been awful at best. Thomas is a defensive liability because of both his size and effort and you need as much defense as you can when you have a small ball lineup of 3 guards that are fairly undersized. The other problem is there hasn't been a player to really step up and take the lead on offense which messes up the team on both sides of the ball and is really becoming detrimental on the outlook of the game putting the team in to a hole and among several reasons is why the team is on a 3 game losing streak.
Does Thomas fit in?
Along with the chemistry of guards, he doesn't seem to fit with anyone. If you look at the net rating of each player he's played with so far, 8 of 9 players have a negative net rating. That includes the team's star in Nikola Jokic (-6.9). What's confusing with that is how unselfish Nikola is and they still haven't found a way to coexist. Since his return, IT is second in usage percentage and somehow he only plays 15 minutes per game which is absolutely ridiculous. In his game against the Pelicans, he shot 5-14 with no assists in 15 minutes. He's trying to play the hero, take control of the offense, and put up shots whenever he can.
With an offense predicated on ball movement and flow, having a guy that just runs into the paint with near reckless abandon and puts up some floater or layup. Now obviously there would not be as much complaining about this style of play from him if he actually made the shots, except for he isn't. He also doesn't seem to look for the kick-out guy on the perimeter when the defense collapses on him in the paint and he gets stuck.
There are 19 games left. It's a really tight race and it's going to be all the way down the stretch. Just 2 games behind the Warriors for the top seed and 3.5 games ahead of the Rockets, Thunder, and Trail Blazers. 
Rough Timing
This may just be the absolute worst possible time to integrate a new piece into a rotation that seems mostly fine-tuned and diminish the contributions of some of the most important parts both offensively and defensively. It's not to say that Thomas can't make it back to MVP caliber basketball again and it's not to say he's a scrub, because he's played at an MVP level before. Only time will tell on if he can get back to that level, however, right now in 7 games, he has proven he doesn't fit with this team and based on how he moves around and appears to have very little burst towards the basket shows he doesn't even appear to be ready physically. So why, oh, why is the once MVP Isaiah Thomas still sitting with a rotation spot? Who knows, but if it keeps going this way, Mike Malone is going to have to make some really tough decisions and I'll say this, championships are not won with sentimentality.
Questions and comments?
thescorecrowsports@gmail.com
Follow Us on Twitter @thescorecrow
Follow Us on Reddit at u/TheScorecrow
Follow Us on Facebook at The Scorecrow
Follow Us on Instagram at The Scorecrow
Follow Zach Gotlieb on Twitter @zachgotlieb
Main Credit Image: Embed from Getty Images