Andrew Harbaugh | March 6th, 2019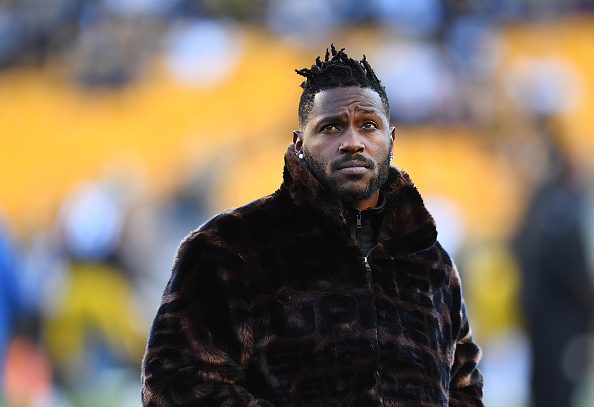 Whenever all 32 NFL teams are together the hot stove of trade talk will, of course, pick up. According to Ian Rapaport that is exactly what has happened to where Antonio Brown is reportedly favored to be traded before his roster bonus kicks in on March 17th.
Three teams are favored to land the talented wide receiver they are the Oakland Raiders, Arizona Cardinals and the Washington Redksins. Each team is in different stages as individual teams go but all three have talent and potential to take the next step with Brown being on the roster.
Breaking down and ranking these landing spots will be crucial for the Steelers and the teams involved. Give up to much and you come out just even or even behind but if a team can acquire him for the right price and still retain a solid draft selection, and amount of them, then they will be able to skip a couple of steps in the rebuilding process.
Washington Redskins Give up a 2nd (46) and a 5th (153) in 2019 for Antonio Brown
Washington thought they were getting a number one receiver when they drafted Josh Doctson, that hasn't panned out though. If they were to acquire Brown they would have that number one receiver they haven't had since the early days of Santana Moss. Brown is more talented than Moss across the board to boot. The only worry is will a quarterback like a Colt McCoy or a rookie be able to feed Brown enough to keep him happy? Something the Redskins will have to think about before moving that draft capital for him.
Arizona Cardinals Give Up a 2nd (33) in 2019 for Antonio Brown
Based off what has been reported and talked about this is the second most likely landing spot for Brown. The Cardinals will be passing a lot int he coming years with Kliff Kingsbury at the helm of the ship so he would be able to give Brown the numbers and production he is wanting for himself as a player. He also would be able to help the development of players like Christian Kirk who are young receivers starting to shape themselves into effective offensive weapons. Most importantly he would be able to help whoever is at quarterback whether its Josh Rosen or Kyler Murray.
Oakland Raiders Give up a 2 (35) in 2019 and a 2020 4th for Antonio Brown
This is the spot that I predicted back in February on the Scorecrow Mock Draft 2.0. This just makes sense for the Raiders and Antonio Brown. Pair him with three first round picks and you keep Derek Carr around with a second year behind Jon Gruden the results could be deadly for the rest of the NFL. One thing that I think will also make the Raiders workout for Brown is the strong presence of Mark Davis, Mike Mayock, and Gruden around Antonio Brown. Steelers GM Kevin Colbert and Head Coach Mike Tomlin just don't seem able to handle Brown or anyone with personality on the Steelers. This just seems like a match made in heaven both football wise and financially for both parties.
Questions and comments?
thescorecrowsports@gmail.com
Follow Us on Twitter @thescorecrow
Follow Us on Reddit at u/TheScorecrow
Follow Us on Facebook at The Scorecrow
Follow Us on Instagram at The Scorecrow
Follow Andrew Harbaugh on Twitter @MandrewNFLDraft
Main Credit Image: Embed from Getty Images