Joel Dorcas | March 5th, 2019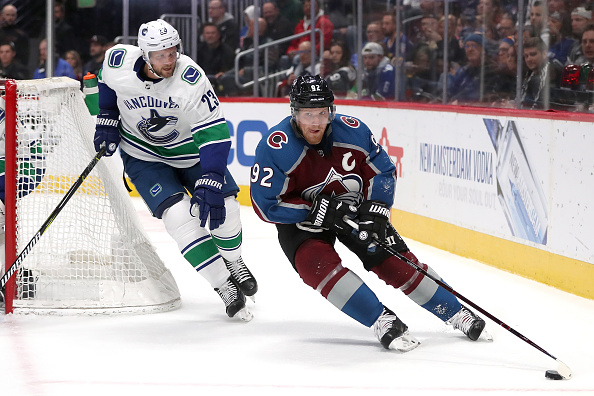 10 games are on the docket for tonight in the NHL. My favorite games to target are as follows: Winnipeg at Tampa Bay (an implied total of seven in some place), the slumping Detroit Red Wings, losers of seven straight, at Colorado and Florida, losers of four straight, at Pittsburgh.
At the Core
Sidney Crosby C PIT $7,800
Sid is absolutely rolling right now and is doing his best to carry the Penguins into the playoffs. 21 points over the last 10 games for Crosby and a nice matchup against the reeling Florida Panthers makes Sid a great selection at center. The Panthers have lost four straight allowing over four goals per game totaling 17 over that span.
Nikita Kucherov W TB $8,000
For paying up for the elite, there are multiple players that you can go with in this price tier, and perhaps other players have better matchups, but we just can't ignore Kucherov and his torrid scoring pace of late(22 points/39 shots on goal in his past 10 games).
Gabriel Landeskog C COL $7,400
Landeskog and the Avalanche get a very cushy matchup against the Detroit Red Wings who are winless in seven straight. They have given up an average of five goals per game during this brutal streak. Of the big three, Rantanen, Landeskog, Mackinnon, Landeskog is averaging the most fantasy points per game at 4.8, Mackinnon is at 4.5, Rantanen, 3.5.
Blake Wheeler W WPG $6,700
Although the matchup against the world beaters, the Tampa Bay Lightning(10-1, only 20 goals against in last 11) isn't that great, Wheeler has been on a tear of his own and won't cost you as much as other elite players. Wheeler has 11 points in his last five games and 15 points/ 5.6 fantasy points per game over his last 10 games.
Value Plays
Jared McCann W PIT $4,000
A dirt cheap player getting minutes on the top line with Crosby? Sign me up. McCann, Guentzel, and Crosby went off last game against Montreal in a decisive 5-1 victory. Let's hope the chemistry continues against a struggling Panthers squad.
Jacob Touba D WPG $4,400
Trouba is logging some big-time minutes of late for the Jets with Dustin Byfuglien sidelined. On top of averaging over 25 minutes per game over the last five games he also has four assists, 12 shots, and eight blocks.
Nikita Zadorov D COL $2,900
Really scrapping the bottom of the barrel here but Zadorov, a first-round draft choice in 2013, is showing promise given his recent play. In his past five contests, he has a couple goals and an assist to go along with 11 shots on goal and five blocks. What is most encouraging is that he is averaging more ice time(19.83 per game) than his season average of 17 minutes per contest.
Jason Zucker W MIN $4,400
Zucker has scored at least four fantasy points in every one of the last five Wild games. Hard to ignore this even if the Wild are up against the usually very defense-efficient Predators. Zucker is getting first line minutes and is featured on the first power-play unit as well.
Stacks
Pittsburgh Penguins- Crosby(C), Guntzel(W), McCann, Schultz(D)
Colorado Avalanche-Mackinnon(C), Rantanen(W), Landeskog(W), Barrie(D)
Tampa Bay Lightning-Kucherov(W), Stamkos(C), Miller(W), Hedman(D)
Follow Us on Twitter @thescorecrow
Follow Us on Reddit at u/TheScorecrow
Follow Us on Facebook at The Scorecrow
Follow Us on Instagram at The Scorecrow
Follow Joel Dorcas on Twitter @Joel_Dorcas6
Main Image Credit:
Embed from Getty Images