Josh Elias | March 2nd, 2019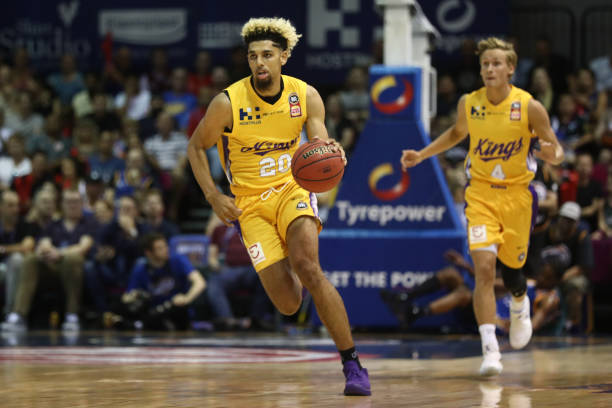 As we get closer to March, we begin to near the end of the college careers of many of the best players across the country. Bol Bol has already declared for the draft, Zion Williamson may have just played his last game before his NBA journey begins, and Ja Morant is all but guaranteed to become the first top-five pick the Ohio Valley Conference has produced since Jim Baechtold, all the way back in 1952, in a few months' time. But I'm not interested in talking about those players, at least not in this segment.
Here I'm focusing on some of the prospects that are harder to evaluate in comparison to the Zions and Bols of the world. I'm planning on analyzing foreign prospects, lesser-known mid-major stars, and some odd cases where a player who should be in the spotlight at a Power Five school is instead opting (or forced) to take a much less traveled path to the league.
Today we meet Brian Bowen.
Or remember Brian Bowen, more likely. Almost everyone who follows the world of basketball should know his name, at least vaguely, due to his involvement in the FBI Investigation of the NCAA, but since then he's transferred schools, declared for the draft, withdrawn from the draft, and given up on his NCAA eligibility, moving halfway across the world to play alongside former NBA-ers Andrew Bogut and Travis Wear for the Sydney Kings in Australia.
At the start of the 2017/18 season, Bowen was projected as the 18th pick in the 2019 draft, per nbadraft.net. The same site, one of a select few that is committed to keeping up-to-date two-round mock drafts throughout the year, currently projects Bowen at 54th.
Have we seen any evidence to prove he's regressed as a player to that extent? Not at all. This is more of a risk analysis on the part of NBA front offices. No one particularly wants to be the GM that drafts the only player to have been investigated by the FBI.
Is that fair? Almost certainly not. His involvement in that whole situation doesn't mean he has any more questionable of a character than everyone else in the league.
After all, there are allegations of similar sorts with exactly the same level of proof against Collin Sexton, Dennis Smith Jr., Mikal Bridges, Kyle Lowry, Markelle Fultz, Nerlens Noel, and dozens of other players who have carved out careers in the NBA.
How's he done at actual basketball? That should be the most important question for every player, although for him it's arguably an afterthought considering how public his FBI case was.
Over in Australia's NBL, Bowen has averaged 6.5 points per game and 3.0 rebounds per game in just over 15 minutes a night. At first glance, I'm sure that doesn't look nearly impressive enough to warrant NBA consideration. But, like when I highlighted how ludicrously impressive Luka Doncic's career already is for a 19-year-old, the different styles of leagues mean that stats translate very differently between leagues.
A good point for comparison, in that case, would be Terrance Ferguson. He also made the move over to Australia before his NBA career began, and averaged only 4.6 points, 1.1 rebounds, and 0.6 assists on much worse efficiency than the level Bowen is playing at. Ferguson was a first-round pick and has already earned a starting spot in Oklahoma City and a defined role in the league as a slashing 3-and-D.
A lengthy wing, Bowen should be expected to have a bit rougher of a transition to the league than Ferguson when you consider that he's never been a particularly reliable shooter from behind the arc and that he projects as a small forward despite a complete lack of nearly enough size and strength to compete with the forwards of the NBA.
That doesn't discount the fact that he's a silky smooth scorer with NBA-level defensive abilities (aside from poor instincts at times, but those should develop with experience) and consistency in both effort and play, something that's rare in a player as young as him.
His shooting has been better in Sydney than it was expected to, and he doesn't have to deal with as much of an adjustment of the three-point line as players in the NCAA do. His main issue with scoring the ball is that he doesn't take an analytic approach to taking his shots, shooting from mid-range more than what is generally advisable. Depending on the system he ends up in in the NBA, that could be something we'll see change over the years, but, obviously, players like LaMarcus Aldridge and D'Angelo Russell use that range to their advantage, and there'd be a chance he will be given the freedom to do so too.
He cannot be relied on as a playmaker to any extent, having notably been poor at that ever since he came into the public spotlight as a high school player. This season, he's averaged just 0.6 assists per game, compared to 0.8 turnovers. That inability to distribute limits his ceiling and just about guarantees his role in the NBA will be as a catch-and-shoot role player.
That's not a bad thing at all though. That's exactly what most contending teams are looking for, and he should carve out a decent role for himself within a couple years. With a mid-to-late-second-round pick, Brian Bowen would be a big steal in a draft class that doesn't look to have very many.
Questions and comments?
thescorecrowsports@gmail.com
Follow Us on Twitter @thescorecrow
Follow Us on Reddit at u/TheScorecrow
Follow Us on Facebook at The Scorecrow
Follow Us on Instagram at The Scorecrow
Follow Josh Elias on Twitter @_SunsofThunder_
Main Credit Image:Embed from Getty Images