Troy Pierce | February 28th, 2019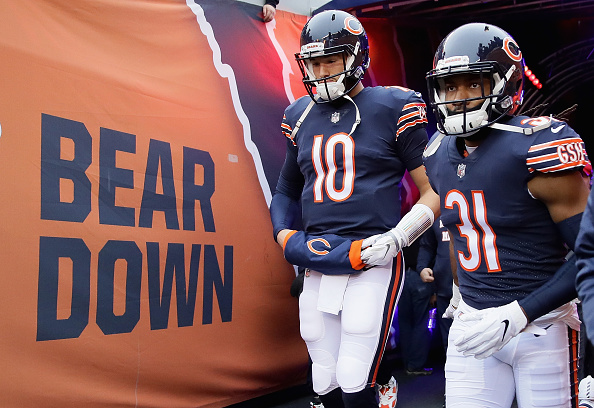 The Chicago Bears' 2019 season was full of surprises, from a blockbuster trade to a missed field goal, here's what went right and wrong in the Windy City…
WHAT WENT RIGHT
First off, the Bears were able to trade for Khalil Mack, all-pro linebacker. This trade took an already imposing Chicago defense to the next level and quite literally flipped the NFC North upside down. Mack would finish the season with 37 tackles (10 assisted) and 12.5 sacks while tacking on 1 interception that was returned for a touchdown.
Secondly, Matt Nagy was able to help dig deeper into Mitchell Trubisky and find ways to help him become an effective starting quarterback in the NFL. Nagy's ability to design innovative plays that allowed Trubisky to make plays both with his leg and with his arm helped to keep the Chicago offense afloat. The offense struggled early in the season but was able to find their groove late in the year.
Thirdly, the Bears had a winning season! The Chicago Bears, led by terrific defense, finished with a 12-4 record. With that mark, the Bears were able to more-than-double their win total from the previous season and eclipse their win total from the last two seasons combined. The regular season culminated with an NFC North Division title, their first since 2010.
WHAT WENT WRONG
There is not much to pick apart for this Chicago Bear team. They have an imposing defense, a budding young quarterback, and an impressive coaching staff. Unfortunately, even the best teams still have things go wrong and holes to fill and the Bears have already made steps to correct the thing(s) that hurt them most, kicking.
Cody Parkey missed seven field goal kicks on the season, including one in the NFC wildcard game against the Philadelphia Eagles. The miss was later ruled a block. However, that stat correction did not keep the Bears from deciding to part ways with the fifth year kicker from Auburn.
THE RUN-DOWN
Overall, this was a successful season for the Bears. They've found their quarterback of the future in Trubisky and have an imposing defense that should be up to their old tricks when the 2019-20 season kicks off in the fall.
Next year, Chicago will be looking to silence the doubters. Many expect the Minnesota Vikings and Green Bay Packers to retool and contend for the division title as well. For Chicago to truly be considered an elite team, and a serious contender, their offense will need to continue to make strides and show they can keep NFL defense's backpedaling.
Check out our other Team Reviews: Atlanta Falcons | Minnesota Vikings | Washington Redskins | Miami Dolphins | Cincinnati Bengals | San Francisco 49ers | New York Jets | Denver Broncos | Indianapolis Colts | Oakland Raiders | Baltimore Ravens | Green Bay Packers | Tampa Bay Buccaneers | Detroit Lions | New York Giants | Cleveland Browns | Buffalo Bills | Pittsburgh Steelers| Arizona Cardinals | Los Angeles Rams | New England Patriots
Questions and comments?
thescorecrowsports@gmail.com
Follow Us on Twitter @thescorecrow
Follow Us on Reddit at u/TheScorecrow
Follow Us on Facebook at The Scorecrow
Follow Us on Instagram at The Scorecrow
Follow Troy on Twitter @HoopHead_prod
Main Credit Image:
Embed from Getty Images