Carson Babbini | February 21st, 2019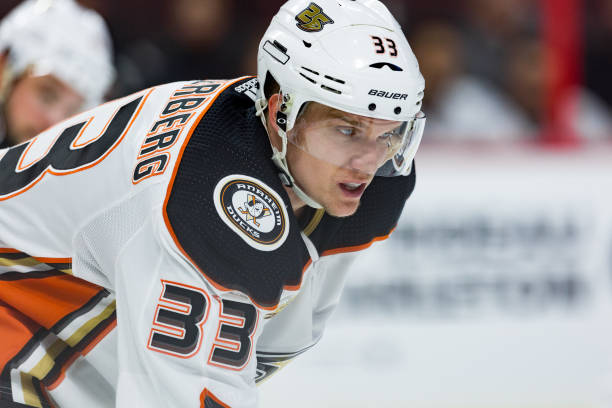 After much speculation of what the Ducks would do at the Trade Deadline, they answered at least one question yesterday as it has been reported that they have signed Jakob Silfverberg to a five-year extension. The reported extension will pay Silfverberg $5.25 million per year, totaling $26.25 million according to Elliotte Friedman. The contract will start next year and keeps Silfverberg from entering free agency.
AAV on this expected to be approx $5.25M https://t.co/YVnonUkj8Y

— Elliotte Friedman (@FriedgeHNIC) February 21, 2019
Silfverberg was originally drafted by the Ottawa Senators in the second round of the 2009 NHL Draft. He would play his rookie season with the Senators and score 19 points, ten goals and nine assists, in 48 games. He would then be traded to Anaheim following that season, along with right winger Stefan Noesen and Ottawa's first-round pick in 2014, which turned into Nick Ritchie, in exchange for Bobby Ryan. In his time in Anaheim, Silfverberg has been a solid offensive player and has been one of the best two way forwards on the team, and has been in the running for the Selke Trophy multiple years during his time with the Ducks. This year for the Ducks, Silfverberg has played in 51 games and has twenty-four points, sixteen goals and eight assists. During his six years in Anaheim, Silfverberg has 214 points, 99 goals and 115 assists. In his NHL career, Silfverberg has 233 points, 109 goals and 124 assists.
Silfverberg was initially a name that was being rumored to be on the move before Monday's trade deadline, but Anaheim has shot those rumors down with this extension, locking him up for the long haul. At only twenty-eight years old, this contract will keep Silfverberg locked up until he turns 33 years old, which is a good term for the Ducks. With Silfverberg still in his late twenties, he has some room to continue to provide the offense he has for the struggling and possibly rebuilding Anaheim Ducks team. Silfverberg is an important part of the Ducks, and they proved that with this extension.
Questions and comments?
Follow us on Twitter @thescorecrow
Follow us on Reddit u/TheScorecrow
Follow Carson Babbini on Twitter @cbabs1120
Main Image Credit:
Embed from Getty Images