Levon Satamian | February 21st, 2019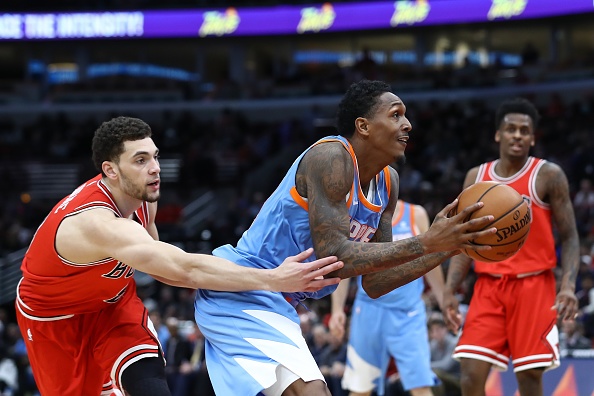 The Los Angeles Clippers are currently sitting in 8th place in the Western Conference. Clippers are 5-5 in their last ten games. After trading Tobias Harris, many people thought Clippers would tank and look forward to next season with a higher draft pick, two max roster slots, possibly landing the likes of Kawhi Leonard and Kevin Durant. But, with the team, they have now, led by Lou Williams, alongside Danilo Gallinari, Montrezl Harrell, and Patrick Beverley, the Clippers can still compete and be the dark horse team that makes the playoffs as the 8th seed.
The additions of Ivica Zubac and Landry Shamet gave the Clippers a younger team. Ivica Zubac has a solid inside game, Jerome Robinson and Landry Shamet are good three-point shooters, and Shai Gilgeous-Alexander is an underrated defender. He's a play-maker and can score from the inside, as well as improving his outside game.
Lou Williams has done another stellar job off the bench this season. If Gallinari stays healthy, the Clippers will have a good chance of making the playoffs, primarily due to Montrezl Harrell and Lou Williams coming off the bench. They upgraded at the center position, trading for Ivica Zubac and releasing Marcin Gortat. Trading a great defender in Avery Bradley could hurt them, but Gilgeous-Alexander has been improving on both sides of the court as the season has gone on. They received JaMychal Green and Garrett Temple from the Grizzlies. All in all, I think the Clippers had a successful trade deadline, for now, and in the future. If the Clippers do make the playoffs, I believe it will be as the 8th seed.
Ever since the trades took place, the Clippers played three games, making a historical, 28-point comeback against the Celtics. They won that game 123-112. In the second game, Clippers fell short in Minnesota 130-120, Lou Williams had a phenomenal game off the bench, scoring 45 points. In the third game, the Clippers took care of the Suns at home, 134-107. Lou Williams followed his 45-point game with 30 points and 10 assists against the Suns. Clippers are 2-1 ever since the trade deadline; it may be small sample size, but, all that matters is the Clippers were above .500, post the trade deadline.
The Clippers have two games this week, in Memphis and in Denver. I think they will split the games in this short road trip, and look to maintain their 8th seed in the wild Western Conference. The Clippers never give up, and they give it their all for 48 minutes, game in and game out. That's why I think the Clippers will be able to hang on to the 8th seed and make the playoffs.
Questions and comments?
thescorecrowsports@gmail.com
Follow Us on Twitter @thescorecrow
Follow Us on Reddit at u/TheScorecrow
Follow Us on Facebook at The Scorecrow
Follow Us on Instagram at The Scorecrow
Follow Levon Satamian on Twitter @TheSportsNotes
Main Credit Image: Embed from Getty Images