Christopher Dinkins | February 19th, 2019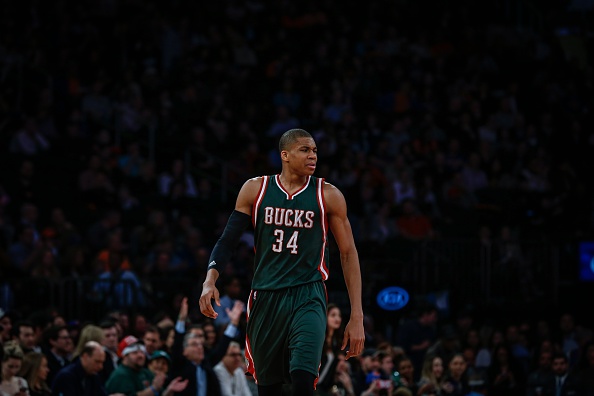 The festivities are over, the "teammates" are all headed back to their selective squads, now it's time to figure out who will make the NBA's "sweet sixteen". The eight teams from each conference who will try and get into the playoffs. We will give an analysis of each squad, who will get in, and a couple of surprises that nobody saw coming.
The Eastern Conference
First in the East, the Toronto Raptors made the best under the radar move of trade deadline by acquiring Marc Gasol from the Memphis Grizzlies, I think it was the most important move by a team that needs a presence in the middle and it actually completes them also by putting someone that can provide stability on both sides of the ball for Toronto. Now, you can put Boston Celtics and Philadelphia 76ers inside this same conversation. It just depends on which team looks the best to you heading into the stretch part of this season. Boston is finally looking like the team people had them picked to be before the season started. Gordon Hayward seems to be playing a little bit better every time out and Kyrie Irving definitely knows what it's going to take for Boston to get that home court advantage and the potential is there for a huge second half in Beantown. The same can be said for the Sixers, who made a big move before the deadline by getting Tobias Harris from the Los Angeles Clippers. There are various ways this season can go for Philly, they can be Eastern Conference champions or go down in a blaze of glory. It is all dependent on how a team full of stars (Joel Embiid, Jimmy Butler, Ben Simmons) can put it together at crunch time.
The team that everyone seems to be waiting for is the Milwaukee Bucks, the team that is right at the cusp with the right ingredients: An innovative coach, a true superstar, and very good supporting cast. Giannis Antetokounmpo is the alleged next big thing in the league and now he has to back it up. Milwaukee added Nikola Mirotic from New Orleans to add some length and depth to this already very good squad, and the race to the top spot in the East will be a very good one indeed. A couple of teams to watch out for as the stretch run begins in earnest this week are the Brooklyn Nets and the Indiana Pacers. Brooklyn has been having a much better than expected showing this season and will be getting big man Spencer Dinwiddie back from a thumb injury fairly soon. All of a sudden they have turned into a very well run franchise almost certainly guaranteed a playoff spot this season. Indiana is going to suffer from the loss of star Victor Oladipo to a knee injury, but they are defensively superior right now and have been getting awesome play from Bojan Bogdanovic so they believe that it can happen. I'm not so sure because the Orlando Magic and Charlotte Hornets have actually been playing the best ball before the All-Star break. Orlando has won five in a row, which is the second longest streak in the league and if Markelle Fultz can develop the way he did not get a chance to in Philadelphia, anything is possible, especially the way Johnathan Issac has been playing this month. Charlotte has the least amount of turnovers in the league but it will take a very special continuation of the season Kemba Walker is having for that to happen. They need more talent to make a deep playoff run. The Miami Heat will get Goran Dragic back soon and that will help, along with their brilliant defense which is sixth in the league.
The Western Conference
In the Western Conference, we are accustomed to Golden State being at or near the top of the heap. They are the defending two-time NBA Champions. The question regarding them is whether they will turn into the "beasts" of the league they have been the past few postseasons. Since Jan 2, their record is 16-2, which suggests their best work is yet to come. The only positive for the rest of the league is that this may be the last season we see them dominate like they have, due to its core aging or moving on to other teams. Denver has been the anomaly of the West so far this season, they have really come along even though injuries have kept them at less than full strength. They could still actually be considered a very good shot to make the conference finals this year. This is a deep but young team and a superstar in the making in Nikola Jokic, even if they don't make it this season they will be a steadily improving team in the years to come. The potential is most assuredly there and we still need to see this team at its fullest capabilities. Oklahoma City is a team that people aren't laughing at anymore, the so-called "big three" experiment with Paul George, Russell Westbrook, and Carmelo Anthony did not work, and it's okay. George is having an MVP type season and Westbrook is still doing his numbers, the thing that may hinder this team is the schedule which is the most difficult in the league going into the second half. So it remains to be seen if they can establish themselves in a very competitive Western Conference.
The Utah Jazz may have something to say about how the West shakes out. They did not make any major moves at the trade deadline and they are in sixth place right now in the West. They will keep getting better and end up hosting a first-round playoff series, and what makes it more interesting for Utah is that they have the second easiest schedule in the second half. The Houston Rockets who actually finished first in West last season, and were actually one game away from NBA Finals before Chris Paul got injured and we know how it ended for them. This year it's been the James Harden show and the all-time run that he has been on that has been holding them down even after their dalliance with aforementioned Carmelo Anthony. They are really bad defensively (25th out of 30), so Harden has really had to be special offensively but will he be able to sustain that output once the playoffs arrive? This team does not have the depth that it needs to make a deep run in June. Portland got a little better at the trade deadline by adding Rodney Hood and Enes Kanter. They have a good but not great team, it's going to take another outrageous second half from Damian Lillard, similar to last season when the Blazers went 27-12. The jury is still out on what happens with this squad, maybe they can be stronger than a team like San Antonio which has been living the life off of mid-range jumpers and playing sub-par defense. They are 29th in the NBA, which suggests we may not see them in playoffs this season. A team that can surprise some people, if they are ready is the Sacramento Kings. They acquired Harrison Barnes at the deadline, which could be considered a really nice move. It feels like a nice fit for a team that has a great fan base and really deserves a playoff run with this young and active team. If the Los Angeles Clippers make the playoffs they lose their 2019 first round pick to Boston. If they miss the playoffs, they keep the pick. They are on the edge right now, in the eighth spot, barely. They have an incentive to lose now so they can make power moves in the offseason. We have a few more weeks to see who is going to make it and who will be left out but this season all points to what will happen on July 1, at or around 12:01 a.m. Stay tuned, it's going to be very, very interesting.
Questions and comments?
thescorecrowsports@gmail.com
Follow Us on Twitter @thescorecrow
Follow Us on Reddit at u/TheScorecrow
Follow Us on Facebook at The Scorecrow
Follow Us on Instagram at The Scorecrow
Follow Christopher Dinkins on Twitter @rmdest
Main Credit Image: Embed from Getty Images