Troy Pierce | February 13th, 2019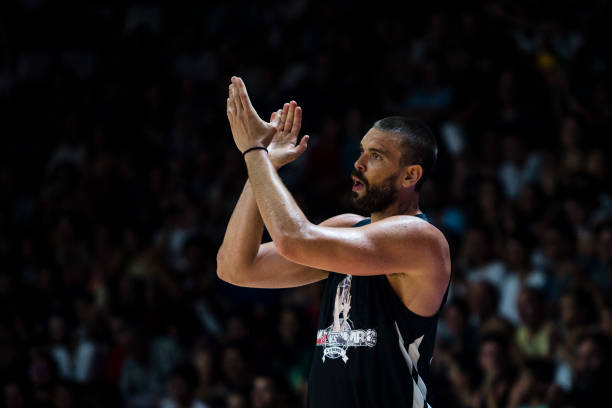 At the deadline, the Memphis Grizzlies' Marc Gasol was traded to the Toronto Raptors for Jonas Valanciunas, Delon Wright, CJ Miles, and a 2024 second-round draft pick.
RAPTORS
This trade means the Raptors are serious about winning a championship, it also means that they're serious about keeping Kawhi Leonard. Say the Raptors make a deep playoff run, win the Eastern Conference Finals and give Golden State a run for their money, would that be enough to convince Kawhi to stay? Maybe.
Kawhi Leonard's impending free agency has been a hot topic dating back to last season. Whether Kawhi decides to re-sign with the Raptors or not, a pairing of Kyle Lowry and Marc Gasol is a good starting place, assuming Marc Gasol decides to stay in Toronto next season too; Gasol has a player option for the 2019-20 season that would allow him to make $25.5 million. Perhaps if one leaves, the other decides to leave too?
This trade is low-risk, high-reward for Toronto. The risk is failing to impress Kawhi and he signs somewhere else, this could even cause Gasol to decide to test free agency as well. But if the Raptors front office can convince Kawhi and Gasol that their mission is to build a winner in Toronto that could help attract other free agents as well.
GRIZZLIES
For the Grizzlies this is a move towards the future. Jaren Jackson Jr. is the future of Memphis Grizzlies basketball, which is exciting. Memphis received good value for Gasol as well. Valanciunas, Wright, and Miles should blend well with Jackson Jr. and Kyle Anderson. Memphis isn't done making moves though.
The Grizzlies likely will be aggressive in exploring trades involving Mike Conley and Chandler Parsons. The Grizzlies confirmed that Conley was on the trading block just before the deadline and have been rumored to be shopping Parsons. Conley was most notably linked to the Jazz in a trade that would have involved Ricky Rubio.
Conley is set to make $34.5 million next season. Parsons is scheduled to make $25.1 million next season.
WINNERS AND LOSERS
Both teams win this trade. Raptors are in win-now mode and are in the midst of trying to convince Kawhi to stay, this move helps them do both. The Grizzlies are moving forward with the future in the form of Jaren Jackson Jr. and other young talent but still have some work to do.
Both teams should be active in the off-season as well. Toronto will be wanting to find other star(s) to pair with The Klaw and the Grizzlies will likely move Conley and further explore trades involving Parsons.

Questions and comments?
thescorecrowsports@gmail.com
Follow Us on Twitter @thescorecrow
Follow Us on Reddit at TheScorecrow
Follow Troy on Twitter @HoopHead_prod
Main Credit Image:Embed from Getty Images