Troy Pierce | February 6th, 2019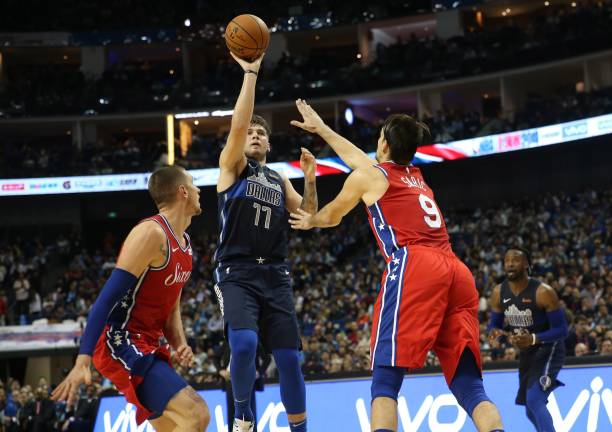 Hello, basketball fans! The 'Rookie Report' is a brand new weekly series covering the most impressive performances from rookie's across the league. With the Rookie of the Year race cementing itself, I'm watching all the rookie action so you don't have to.
With that being said, let's dive right into this week's Rookie Report…
2/1/19 Hawks @ Jazz – Trae Young
Trae Young has played very well to start his career. Being a starting NBA point guard is a daunting task, especially as a rookie but Trae Young has not shied away from the spotlight. Friday's contest against the Utah Jazz was just another notch in the belt for Young.
Trae Young would start the game off by making four shots in the first six minutes of the game. Those quick baskets would help kickstart a 12-0 run for Atlanta and give them an early 32-25 lead in the first quarter.
The Jazz guards had a tough time defending Young as he would use his speed and quick trigger to his advantage on the way to 28 points. The rookie out of the University of Oklahoma would also make five three-pointers on the night and cement his name into the Atlanta Hawks history books. Young set the Hawks' rookie record for made threes in a season, pushing his total to 84 and counting. The previous record of 82 was held by Salim Stoudamire (2005-2006).
Trae continues to prove his doubters wrong night in and night out. Atlanta has a bright future with Young leading a cluster of young talent.
2/2/19 Mavericks @ Cavaliers – Luka Doncic
Luka Doncic would carry Dallas past Cleveland on the strength of 35 points, going 13-of-25 from the field, 5-of-7 from the charity stripe, and 4-of-11 from three-point range.
Doncic would erupt for 18 points in the first quarter, making seven straight shots, including four three-pointers. The biggest of which came with 33 seconds left in the first quarter. The rookie sensation would splash home a deep setback three over Cedi Osman sending Quicken Loans Arena into a frenzy.
This performance marked Luka's seventh 30-point game of the season and tied his season-high 35 points. He is the fourth teenager in league history with at least seven such games. Only LeBron James (20) and Carmelo Anthony (10) have more games with at least 30 points. Doncic is tied with Kevin Durant (7).
With Doncic's first points of the night, he tied with Tyreke Evans for third fastest to score 1,000 career points by doing so in only his 50th NBA game.
Aaron Holiday
When the Pacers lost Victor Oladipo to a ruptured quad tendon, I wrote about how the rookie shooting guard would likely be a beneficiary of such an unfortunate situation. For more on Oladipo's injury and my thoughts on Aaron Holiday, as well as Indiana's playoff chances click here.
Before Oladipo suffered a season-ending injury, Holiday was an afterthought on the Pacers' bench and was averaging just over 11 minutes per game with minimal impact on his team's success.
Since January 26th, Holiday has seen the court for an average of six more minutes per contest averaging 17.5 minutes. However, the increase in playing time has done little for his statistical averages, though his performance has improved. Over Indiana's four games from January 28th to February 3rd, Holiday averaged 17.9 minutes, nearly seven full minutes higher than his season average of 11.2 minutes per contest. Those extra minutes saw him average six points, one rebound, and two assists.
While the impact from Holiday has been minimal the remainder of the season will likely see a continued increase in playing time as the Pacers coaching staff looks to develop the young shooting guard.
Questions and comments?
thescorecrowsports@gmail.com
Follow Us on Twitter @thescorecrow
Follow Us on Reddit at TheScorecrow
Follow Troy on Twitter @HoopHead_prod
Main Credit Image: Embed from Getty Images