Jacari McRae | February 6th, 2019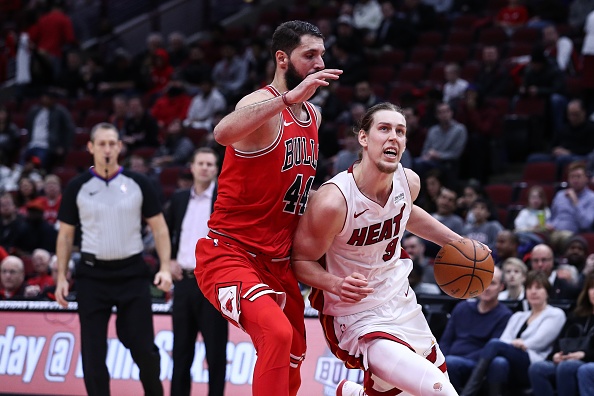 Here are my four takeaways from the Heat's 118-108 victory over the Portland Trailblazers.
The D.Wade Show
In his last appearance in Portland, Dwyane Wade gave the fans something to remember. As the kids say, he was in his bag tonight. From his timely drives to his patent fadeaways, Wade provided a lot of vintage moments for the Portland crowd. Every time the Blazers made a run, D.Wade answered with a bucket of his own. Wade finished the night with 22 points and 9 rebounds.
⚡️ @DwyaneWade goes for 22 PTS & 9 REB, scoring 14 in the 2nd half to give the @MiamiHEAT the victory! #HeatCulture #OneLastDance pic.twitter.com/lwl07v0LHq

— NBA (@NBA) February 6, 2019

Wade clearly has something left in the tank. He probably could've gone another season if he wanted to. But, I understand why he would want to leave the game on his own terms.
Whiteside's dominance
Hassan Whiteside is having one of his most consistent seasons ever. And it continued Tuesday. He was dominating the paint, setting nice screens, rebounding, and most importantly, communicating on defense. Miami's starting center finished Tuesday's win with 28 points on 11-of-12 shooting, 11 rebounds, four steals, and two blocks.
Whiteside also made 6 of 7 free throws, an area he's been struggling mightily in. Out of all players who attempted at least 50 free throws, Whiteside is currently shooting a league-worst 43.2 percent from the charity stripe.
New Lineup
The Heat used its 19th different starting lineup of the season Tuesday, replacing James Johnson with Kelly Olynyk. And we saw the results early as Miami tied a season-high 34 first quarter points. The offensive flow was much better than it has been. There was a lot of ball movement and not everyone was pounding the ball.
While Johnson is the better defender, Olynyk's ability to space the floor was needed. However, keeping Olynyk in the lineup against quicker power forwards will be an issue going forward.
James Johnson thrives in bench role
With the Heat moving James Johnson to the bench, Johnson thrived in his new role against Portland. Johnson finished with 15 points on 6-of-11 shooting, six rebounds, three assists, two steals and three blocks in 27 minutes of action. He was all over the place defensively, even diving for loose balls. It was one of his best all-around performances of the season.
A move to the bench may help Johnson going forward. Remember his most consistent performances came when he was a reserve back in 2016-17 season. That season, he averaged 12.5 points on 47.6 percent shooting, 4.8 rebounds, and 1.2 blocks in 71 games as a reserve. Maybe he'll recapture some of that magic now that's he's back with the second unit. The Heat hope so.
Questions and comments?
thescorecrowsports@gmail.com
Follow Us on Twitter @thescorecrow
Follow Us on Reddit at TheScorecrow
Follow Jacari McRae on Twitter @JMcRae23
Main Credit Image: Embed from Getty Images