Coach Treal | February 6th, 2019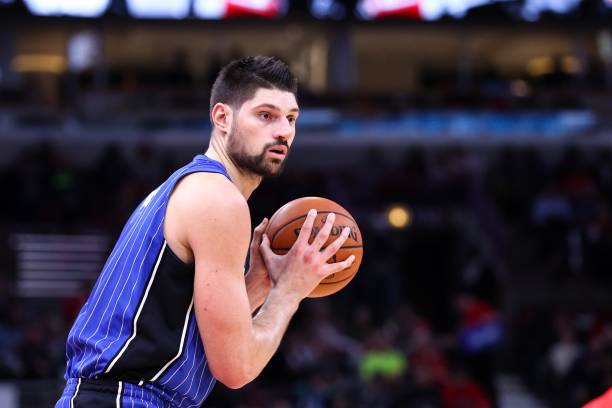 What a season for the 8th year pro out of USC and current Orlando Magic big man Nikola Vucevic. Don't get me wrong, Nikola has been more than a solid player during his career which shows by his production with career averages of 15ppg along with 10rpg. But, in particular this season, right before he is set to become a free agent, he has taken his game up another level by posting career highs of 20ppg, 12rpg & 4apg. His hard work has not only been noticed by me because just this past week he was named to his first NBA All-Star Game being selected as a reserve. The hard work that Vooch has put into his game was recognized this season as he has had a very solid career thus far. He has even expanded his game like many big men have had to do in today's NBA to able to stay on the court and is shooting a career-high 37% from the three-point line this season. By adding a new dimension to his already impressive offensive package, he becomes harder to defend and game plan for and also more attractive to teams looking to add him either via trade or this off-season thru free agency.  Winning is the only thing missing right now from his resume, and getting his team to a playoff appearance is the next step for him at this point in his career.
With this next chapter in his career, I have to think he is more focused on his on-court success as a team than anything else. He has not played in the playoffs since he had a brief cameo in 2012 as a member of the 76ers when he saw action for all of three minutes. He was considered a "throw-in" piece back in 2012 as he was part of the blockbuster four-team Dwight Howard trade that sent Howard to the Lakers. Now, as we look back on the deal thru the lens of the present moment, the Magic have to be happy with what they received back in that deal. With Vucevic, impressive individual statistics haven't translated to enough wins for them to end a current six-year playoff drought though. Orlando, right now, is currently outside of the playoff picture currently sitting in the eleventh spot in the east. Vooch production exceeds his per-game averages as he is currently top twenty in the league (17th) in win shares with 6.2 and his defensive win shares rank him top ten in the league currently in the ninth spot at 2.8, which is something you don't think much about when watching him play.
As of press time, we are less than 72 hours away from the NBA trade deadline and Vooch is a player whose name is being heavily mentioned as a potential candidate to be traded by the deadline. I know for him as a competitor he would love to stay with the Magic and be one of the key members who help turns things around, but he is also a player who should have his skills showcased to a larger audience that a playoff run will help with.
Whether Vooch is dealt before the deadline or the Magic decide to keep him for the remainder of the season and risk losing him this summer will be one of the big storylines to watch as we get closer to Wednesday. He will have a big decision to make this offseason as he enters the next chapter of his career and coming off a season where he earned his first All-Star game appearance.
Check Out Other Players in Coach's Spotlight Series | Domantas Sabonis | Spencer Dinwiddie | Montrezl Harrell | Tobias Harris | Buddy Hield | Pascal Siakam | Julius Randle
Questions and comments?
thescorecrowsports@gmail.com
Follow Us on Twitter @thescorecrow
Follow Us on Reddit at TheScorecrow
Follow Coach Treal on Twitter @CoachTreal2
 Main Credit Image: Embed from Getty Images