Levon Satamian | February 5th, 2019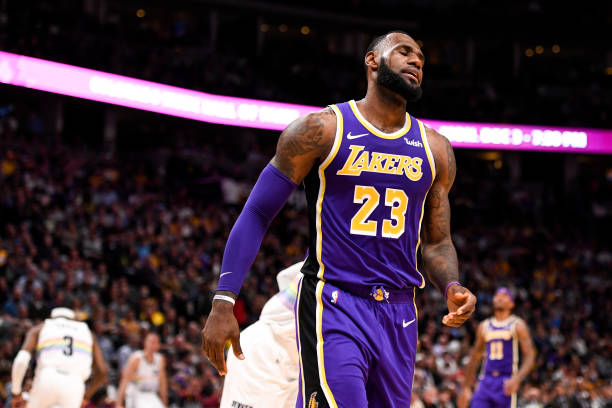 The Lakers had another shaky week, going 1-2 with losses coming to the Sixers and Warriors. LeBron James returned on Thursday against the Clippers for the Battle of LA; Lakers were able to win that game. Now that LeBron is back, Lakers should be back to their winning ways.
This week, they have a tough road trip. In Indiana on Tuesday, in Boston on Thursday, and in Philadelphia on Sunday. This is not going to be an easy week, but LeBron is back. That is the good news for the Lakers and Laker fans. This is a winnable week, but Lakers will need to play their best brand of basketball this season yet.
On Tuesday, the Lakers will play against the Pacers. This is a must win. The Lakers are currently 10th place in the Western Conference and cannot afford to lose games against teams like the Pacers. LeBron will play on Tuesday after resting against the Warriors. The Lakers need to get off to a fast start and win this game.
On Thursday, the Celtics will host the Lakers. This will be a fun matchup. LeBron James vs. Kyrie Irving. The Rivalry is renewed. After LA falling to Boston in both baseball and football, the Lakers need to step up and defeat the Celtics.
On Thursday, it's the trade deadline as well. So, we don't know who we'll see play on Thursday from the Lakers. Ramona Shelburne said the Lakers are still interested in trading for Trevor Ariza. Ariza will be a great addition to this team, bringing defense and three-point shooting. It's going to be a crazy day on Thursday in the NBA world.
On Sunday, the Lakers will travel to Philadelphia for a matchup against the Sixers. This will be another tough game to win, but it is possible. Brandon Ingram had 36 points on 16/20 shooting, last time these two teams met in LA. Assuming he's not traded by the deadline, Ingram should have another strong outing against the Sixers.
I think the Lakers could go 3-0 this week. It is possible, but it will be very challenging. If the Lakers can win two games this week, that should be considered a successful week for the Lakers.
Questions and comments?
thescorecrowsports@gmail.com
Follow Us on Twitter @thescorecrow
Follow Us on Reddit at u/TheScorecrow
Follow Levon Satamian on Twitter @TheSportsNotes
 Main Credit Image:Embed from Getty Images