Coach Treal | February 3rd, 2019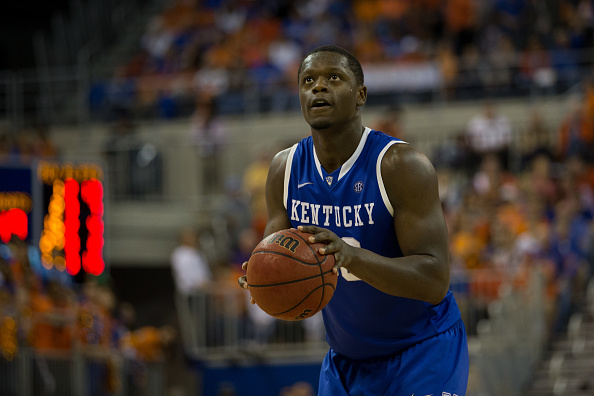 What a journey it has been so far for first-year Pelicans player and fifth-year pro Julius Randle up until this point in his career. Julius came into the league after a very successful lone season at Kentucky where he posted 15 ppg and 10 rpg going all the way to the National Championship game before losing to UConn.
The talent and production have never been in question for Julius throughout his entire career. For me, the early questions were what position is he best suited to play and what kind of team structure is best suited for his skill set? This season, in particular, he has left little doubt that he is a valuable contributor to any team you place him on and the change of location is paying huge dividends for his thus far.
With Julius posting a near double-double average this season with 20 ppg and 9 rpg, these numbers only tell a small part of the story for him this season. He has already collected 100 offensive rebounds so far this season in just 47 games compared to last season where he played in all 82 contests and collected 181 offensive boards. He has 23 double-doubles so far this season and only had 28 all of last season. He is playing with a different approach I feel this season and it has shown in his numbers across all stats. He is fouling less, turning the ball over less but his shooting and scoring efficiency are either on par or have surpassed what he accomplished last season.
I think it was a very smart move on his part by not signing a long-term deal in New Orleans especially now with the news being broke this week that Anthony Davis time is by all accounts coming to an end sooner rather than later in the big easy. With the play of Randle and his team-friendly salary, he is a very attractive asset that may also find his way out of New Orleans before the trade deadline next week. It will be very interesting to monitor over the next several days what direction the team decides to go in with a cornerstone piece asking for a trade and if they say they want a complete rebuild and start trading key players to build assets for the future. Either way, Julius has proved he is more than just a piece and can be a main contributor on a winning playoff team giving the right opportunity.
Check Out Other Players in Coach's Spotlight Series | Domantas Sabonis | Spencer Dinwiddie | Montrezl Harrell | Tobias Harris | Buddy Hield | Pascal Siakam
Questions and comments?
thescorecrowsports@gmail.com
Follow Us on Twitter @thescorecrow
Follow Us on Reddit at TheScorecrow
Follow Coach Treal on Twitter @CoachTreal2
Main Credit Image: Embed from Getty Images