Troy Pierce | February 2nd, 2019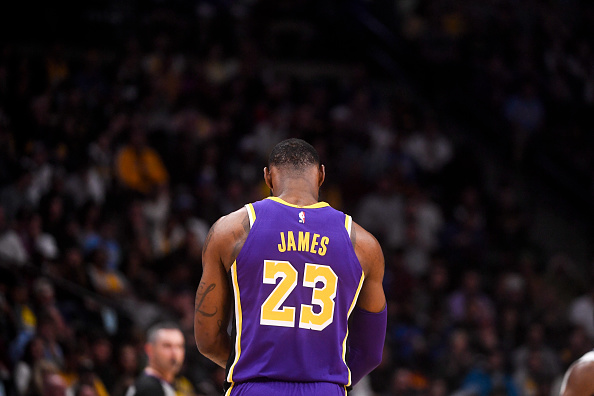 The latest entry in the Lakers–Clippers rivalry was an exciting one. Though this was a back and forth game for much of the first half, the Lakers began pulling away in the third quarter. The Lakers would jump out to a 14-point lead thanks to a three-pointer from Lance Stephenson with 45 seconds in the period. Montrezl Harrell would cut the Lakers lead to 12 off of a layup for the final points of the third quarter.
The Battle of LA
With just under six minutes remaining in regulation, the Clippers fought their way back, cutting the deficit to two points. The Lakers would create some more separation with a 6-0 run and held an eight-point lead with just three minutes remaining in regulation. JaVale McGee would score the final point for the Lakers on a free-throw with two minutes remaining. the Clippers would close the game on a 7-0 run capped off with a three-pointer from Tobias Harris that would tie the game up with 35 seconds left.
In overtime, the close-fought battle continued. The Lakers jumped out to a four-point lead to start the extra period. The Clippers were cold shooting the ball to start overtime and would not record a made field goal for the first three minutes of the extra period. A layup from Lou Williams would cut the Laker lead to only two going into the final two minutes of overtime.
With 45 seconds remaining, Lance Stephenson would drive to the basket for the layup and draw the foul. The play would be reviewed by officials because Stephenson's elbow would make contact with Boban Marjanovic's head. Traditionally, any contact made with an opposing players' head would result in a foul, however, officials would maintain the blocking foul on Marjanovic and momentum would shift fully in the Lakers favor.
A layup from Patrick Beverly with two seconds left in overtime would bring the Clippers within two points. Lou Williams would steal the ball on a tipped inbound pass from Rajon Rondo but was not able to get up a shot attempt before the final buzzer.
LeBron
LeBron James appeared to be healthy in his first game back after missing the previous 17 with a groin injury. King James would finish the night with 24 points, 14 rebounds, and one assist shy of a triple-double in 40 minutes.
Keys
An expected scoring outburst from Lance Stephenson (20 points) and solid team-shooting (42% 3PT, 45% FG, and 80% FT) helped propel the Lakers to victory. The Lakers' effort rebounding also helped them secure this victory. LeBron (14) and Rondo (13) would lead the way on the glass.
Questions and comments?
thescorecrowsports@gmail.com
Follow Us on Twitter @thescorecrow
Follow Us on Reddit at TheScorecrow
Follow Troy on Twitter @HoopHead_prod
Main Credit Image: Embed from Getty Images