Zach Gotlieb | January 27th, 2019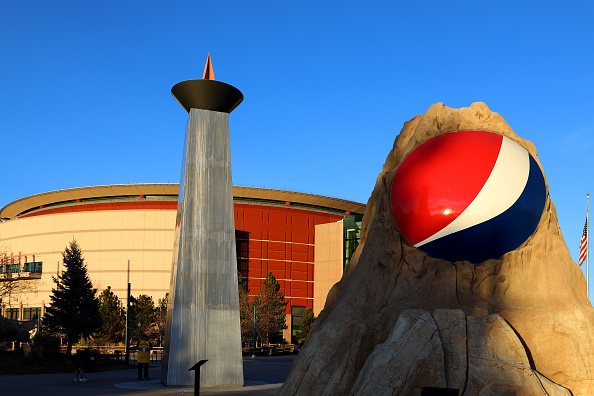 "Everyone on your feet. No one sits until we score. Let's make some noooiisssee!" That's the opening you hear from PA announcer Kyle Speller just before the opening jump ball every night in the Pepsi Center or also know as "The Can," and it was no different from Section 102 on Friday night.
It was a perfect night to enjoy an indoor event. Especially a basketball game. And most importantly, a game with the second best team in the Western Conference. Albeit the game was against the third worst team in the league and worst in the conference, it didn't matter. Nuggets fans always show out at Pepsi Center.
The past season and a half now have been fantastic. After 4 seasons with a losing record and 5 seasons without the playoffs, it's incredible to see playoff-caliber basketball once again. The expectations are slowly starting to grow. After coming just one game away from the playoffs last season, everyone believes that this is the team to get the playoffs back to the Pepsi Center. I'll put it this way, finally having a definitive core that is actually leading the team is giving myself and all Nuggets fans a sense of relief and excitement. Guards Jamal Murray and Gary Harris have really played an essential piece in pushing this team forward, and it's not just statistically. Give it the eye test. Jamal Murray has been playing with an ankle injury since late in December.
There are times that you can see him just playing through pain. His gritty attitude and swagger have energized this team. Without the key energy guy, Will Barton, someone needed to step up and provide the energy. He's making enemies all over. He's got "beef" with players like Lakers guard Lonzo Ball and star Celtics guard Kyrie Irving after performing some late-game "antics." He dribbled around Lonzo Ball while dribbling out the clock in a game last season, and after putting up 48 points, he put up a near half-court shot to go for the 50 points at the buzzer and Kyrie took exception to that. That energy and lack of care for who hates and who loves him have given them a spark.
Gary Harris has been such a significant impact on both sides of the ball. The hope for him this year, was that he could grow more as a distributor and ball handler to give Jamal some more freedom to play off guard. He's definitely grown there, and his two-man game with Nikola Jokic, featuring the dribble handoff/pick-and-roll is becoming one of the most dangerous plays in the Nuggets offensive arsenal. Defensively, he is definitely the best wing defender on the team. He's able to play tough, but also have the quick hands to create steals from guys on the dribble. Defensive impact is so hard to put into statistics; even advanced statistics can't always show just how effective a player is. You can see it every night with him. His effort on the defensive end has been a massive reason as to why the team has taken a big step forward on defense.
The one thing the fans didn't get to see in the outstanding 132-95 demolition of the Phoenix Suns was the number one player Nikola Jokic. He was suspended 1 game without pay for his "involvement" sort of in an altercation between Derrick Favors and Mason Plumlee. It's brought into question how the league office manages matters like these. He's been the show with the Nuggets since he became a full-time starter back in December of 2016. He's the face of the franchise now, and he has stepped up big time. The way that all of the fans have grown to him and love him is blatantly obvious. During the game, several fans had signs that wrote "Free Jokic" or "Free 15."
The best part isn't just watching the players, it's just being a part of the atmosphere. It's the epitome of what makes sports so great. The unity of the fans in the stands to either be screaming defense on an important defensive possession or the eardrum-bursting cheer at the end of games when the team wins and 3 guys come out with signs saying "Nuggets Win" is just incredible. Even walking out of the stadium can be exciting. The "Skyline Drumline" goes just outside and starts drumming outside to keep the fans pumped and the cheers of "Let's go Nuggets" echo through the halls and stands as fans start to file out. Finally, for fans of the opposing team, head coach Michael Malone has something to say to you:
This will live on for all of eternity and I refuse to apologize for the amount of times I'm going to use it every day pic.twitter.com/GnM60dojqh— Katy Winge (@katywinge) November 28, 2018
Questions and comments?
thescorecrowsports@gmail.com
Follow Us on Twitter @thescorecrow
Follow Us on Reddit at u/TheScorecrow
Follow Zach Gotlieb on Twitter @zachgotlieb
Main Credit Image: Embed from Getty Images