Josh Elias | January 27th, 2019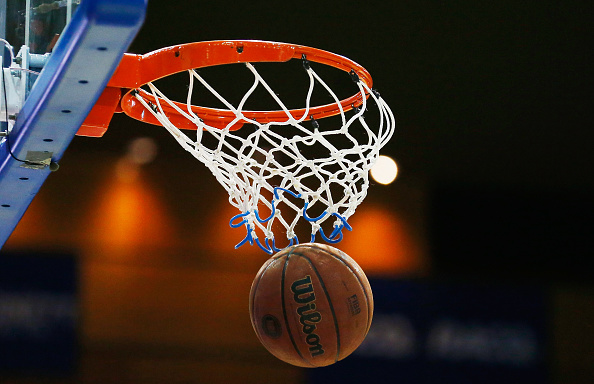 In my three-part series on Basketball throughout the world, I will take a look at all FIBA-recognized countries and the best players from those countries. In part one we looked at 101-213. In part two we looked at numbers 51-100 as we continued our countdown. Most of these players you will know from countries you've actually heard of. Hope you enjoyed reading this series as much as I enjoyed writing it.
A couple weeks ago I decided to take a journey of basketball throughout the world. This includes all 213 countries that FIBA, the main international basketball federation, recognizes. It was quite an interesting experience to go from the best basketball players in the world to players who never got a chance in the NBA, to amateurs who also work full-time jobs, to players that I could only judge their ability on based on grainy 3×3 street-ball footage from Yemen and Nauru, and eventually to players where the only information on them is press releases written in languages even Google Translate doesn't have. There were even two countries where, even after multiple hours of searching, I could not find a single basketball player from either country. There was also a player whose officially nationality on FIBA's website was listed as "BREAD".
It shouldn't be a surprise to anyone that LeBron tops this list, as the consensus best player in the world for about a decade by now, and not appearing to slow down anytime soon. Honorable Mentions: James Harden (Golden State Warriors) & Stephen Curry (Golden State Warriors)
The Bucks are finally starting to come together as a team, and the Greek Freak, the expected successor to LeBron's throne, is making a serious argument for MVP for the first time. HM: Kostas Sloukas (Fenerbahce) & Dimitrios Mavroeidis (Kolossos)
Like Giannis, Jokic is another player who's argument for superstardom was only hampered by a lack of team success, something that the Nuggets are also beginning to change this year. HM: Nemanja Bjelica (Sacramento Kings) & Bogdan Bogdanovic (Sacramento Kings)
The first player on the list to have not competed for his national team, we may never see the most dominant center of this generation compete internationally, with the AfroBasket taking place during the NBA season and the Cameroonian team not being a shoo-in for an Olympic spot.  HM: Pascal Siakam (Toronto Raptors) & Luc Mbah a Moute (Los Angeles Clippers)
Despite playing for Team USA, Kyrie was actually originally from Melbourne, Australia. It really makes you wonder how he could be a flat-earther considering a large percentage of this group believe, as a necessary part of their theory, that Australia doesn't exist. HM: Ben Simmons (Philadelphia 76ers) & Joe Ingles (Utah Jazz)
6. France – Rudy Gobert (Utah Jazz)
Last year's NBA Defensive Player of the Year, Gobert has seen his team take a massive step backwards so far this season, but his defensive prowess is not at all to blame for that. Also, through 29 games this season, he has taken 7 shots outside of ten feet. HM: Evan Fournier (Orlando Magic) & Nicolas Batum (Charlotte Hornets)
In recent years, Switzerland, never having been a basketball juggernaut has produced three big men that have gone on to have key roles on NBA teams. Granted, none of them actually have any Swiss heritage, but Capela was the only one of the three to retain his Swiss national team eligibility. HM: Nikola Vucevic (Orlando Magic) & Enes Kanter (New York Knicks)
Adams has 17 siblings and they're all nearly as tall as him, his half-sister has multiple gold medals in shotput, and he went from homeless to the NBA in six years. Buy his autobiography, it's almost as underrated as he is. HM: Aron Baynes (Boston Celtics) & Isaac Fotu (Ulm)
9. Italy – Danilo Gallinari (Los Angeles Clippers)
Gallo is Italian for 'rooster', therefore Gallo's shoe is called The Rooster. Despite never quite reaching the heights that the Italian media hyped him up to, Gallinari's been a reliable second option in the league for most of his career. Now with the Clippers' sudden unexpected success, he's finally getting the recognition he' warranted for years. HM: Reggie Jackson (Detroit Pistons) & Marco Belinelli (San Antonio Spurs)
Marc Gasol never had the impact he should've for the Spanish national team, but the Grizzlies will be synonymous with the impact the Gasol brothers had on their franchise for years to come. I'm not sure if I'm more disappointed that neither Gasol brother was able to get the Grizzlies further than they did or that Marc's high school nickname of "The Big Burrito" hasn't been used during his career. HM: Pau Gasol (San Antonio Spurs) & Ricky Rubio (Utah Jazz)
Frankly, Luka Doncic would already be a Hall of Famer if he retired today. Also notable; his godfather is Rasho Nesterovic and his dog is named Hugo. HM: Goran Dragic (Miami Heat) & Vlatko Cancar (San Pablo Burgos)
Even while out injured, and with Pascal Siakam taking many of his minutes this season and for the foreseeable future, Valanciunas has still proven to be one of the best offensive post players in the highest level of basketball there is. While it's likely that his NBA career is closer to its end than most people expect, that fact is down to a lack of adaptability, not a lack of ability. Expect him to be dominant in the green and yellow of his home country in the upcoming World Cup and Olympics. HM: Ignas Brazdeikis (Michigan) & Donatas Motiejunas (Shandong Golden Stars)
It's honestly shocking how little pressure has been put on Ayton by the media and fans this year, for a #1 pick. The first time he was ever scouted back in the Bahamas, he missed practice for a band rehearsal, where he played tuba. With how badly the Suns are doing, he might as well keep choosing the tuba over practice. HM: Buddy Hield (Sacramento Kings) & Kadeem Coleby (Akita Northern Happinets)
14. Dominican Republic – Al Horford (Boston Celtics)
It would be easy to expect Karl-Anthony Towns to take the Dominican spot, if not for two major things: Towns is worse than Horford, and he was born in New Jersey. HM: Andres Feliz (Illinois) & Eulis Baez (Gran Canaria)
The only reason he isn't about 8 spots higher than he is is because of the injury. ACL injuries are almost always career-altering, and it sucks that there's a chance that we only get half a year of prime Porzingis. Then again, I suppose that's more than we almost ended up with. The first day he joined Real Betis in Spain, he was diagnosed with anemia, which could've derailed his career before we'd even heard of him. HM: Davis Bertans (San Antonio Spurs) & Rodions Kurucs (Brooklyn Nets)
16. Congo – Serge Ibaka (Toronto Raptors)
Considering the Congolese government held his father as a war criminal, it shouldn't be a shock that Serge chose to play for Spain instead. He may or may not also be a 5'7″ dude named Samuel Sosa. HM: Max Kouguere (Antibes Sharks) & Romaric Belemene (Breogan)
For anyone who didn't watch many Nuggets games when Nurk was a rookie, their broadcasters would constantly talk about his dad is a 7'0″, 400+ lb cop. Jusuf also holds the impressive distinction of having his rights traded from the Bobcats to the Bulls 4 1/2 years before he was drafted. Tyrus Thomas, Flip Murray, and Acie Law were the other players involved in the trade. By the time Nurkic entered the league, Tyrus Thomas would play only two more games, and the other two were years removed from the league. HM: Bojan Bogdanovic (Indiana Pacers) & Hasan Rizvic (Orman Genclik)
With the Pelicans Niko's been playing the best ball of his career, and it's paying off. Yet another player who chose Spain over his native country after moving there as a teenager. He started playing basketball at 13, and made it onto Real Madrid's youth team less than a year later. HM: Bojan Dubljevic (Valencia) & Gligorije Rakocevic (Oregon State)
You know you've made it in basketball when you get named to the Bulls' "Leadership Committee". Be very glad that he's better at basketball than his brother is at soccer. HM: Sasu Salin (Unicaja) & Petteri Koponen (Bayern Munich)
20. Canada – Jamal Murray (Denver Nuggets)
Wasn't the Canadian National Team supposed to be rivaling the U.S. for best in the world right now? I suppose that future core of Andrew Wiggins, Anthony Bennett, and Nik Stauskas that was supposed to lead Canada into the future didn't really work out, did it. Anyways, the Nuggets are currently leading the Western Conference, and Murray's probably the second -most important part of that team. HM: Andrew Wiggins (Minnesota Timberwolves) & Kelly Olynyk (Miami Heat)
21. Germany – Dennis Schroder (Oklahoma City Thunder)
After growing into the leading force of the struggling Hawks, people thought Schroder would struggle to embrace the sixth man role he was forced into when he was traded to OKC. He's quickly proven to be adaptable enough to contend for the Sixth Man award. With Dirk Nowitzki finally falling victim to Father Time, he's the new face of German basketball. HM: Dirk Nowitzki (Dallas Mavericks) & Maxi Kleber (Dallas Mavericks)
22. Puerto Rico – J.J. Barea (Dallas Mavericks)
Aside from being the most average point guard in the league this decade, J.J. Barea has also been a thorn in the sides of just about every contending team the NBA's had since he first signed in Dallas. Hopefully he gets some votes for sixth man this year. HM: Gian Clavell (Estudiantes) & Gary Browne (Ironi Nes Ziona)
23. Sweden – Jonas Jerebko (Golden State Warriors)
Jerebko's largely seen as soft by most fans, something which you can point to the fact that he's a skinny 6'10" white guy that shoots more threes than twos at this point to back that assertion up. So it might surprise you to learn that he punched Jamaal Magloire in the face in his first NBA preseason. He also probably could've had a much more prominent career than he did, if it wasn't for a major achilles injury after his rookie year. That year turned out to be the best of his career. HM: Elijah Clarance (Fraport Skyliners) & Kene Chukwuka (Pittsburgh)
24. Turkey – Ersan Ilyasova (Milwaukee Bucks)
Despite almost certainly not having actually been born in Turkey, I'm going to have to list Ilyasova as Turkey's choice though, since that's what's official. He himself once admitted to being originally from Tajikistan. Considering Enes Kanter was born in Switzerland and Cedi Osman was born in Macedonia, this is actually a really weak generation for players who were born in Turkey. HM: Furkan Korkmaz (Philadelphia 76ers) & Goksenin Koksal (Galatasaray)
25. Austria – Jakob Poeltl (San Antonio Spurs)
Very few European players take the NCAA route anymore, but Poltl is the prime example of how it still can set Euro players up for success. A fairly little-known player before he joined Utah, two years later he was a lottery pick, and that made him the first Austrian player to ever make the NBA. HM: Rasid Mahalbasic (EWE Baskets Oldenburg) & Luka Asceric (Mega Bemax)
Tomas Satoransky is one of few things with the Wizards that hasn't completely fallen apart this year. His minutes decrease, in light of that, makes little sense. With it becoming more and more likely that they will have to part with one of their three major pieces though, Satoransky should see himself inserted in the starting lineup permanently soon. HM: Jan Vesely (Fenerbahce) & Ondrej Balvin (Gran Canaria)
The thing about European players, when they come into the league, is that they're not truly rookies. For example, Saric played professionally for seven years already by the time he joined the Sixers. With careers like that, players can develop reputations in Europe that NBA fans don't always find out about. For example, Saric's dad was almost as loud-mouthed about coaching decisions when Dario played in Turkey as Lavar Ball is in L.A. Also, he had a Chris Paul moment, where when he was 18, he had a signing complete with Bilbao Basket, but then FIBA decided to make the team pay twice as much as the agreed price, so the transfer never happened. European basketball is weird. HM: Mario Hezonja (New York Knicks) & Ante Zizic (Cleveland Cavaliers)
28. Georgia – Zaza Pachulia (Detroit Pistons)
Most people know Zaza for injuring Kawhi, or for injuring Westbrook. Those two moments seem to have overshadowed a lengthy career where Pachulia's proven to be among the best at the parts of the game that don't show up on the box score. His country loves him so much that there was once a campaign to get him to start in the all-star game, and it almost worked. HM: Goga Bitadze (Buducnost) & Tornike Shengelia (Baskonia)
29. Poland – Marcin Gortat (Los Angeles Clippers)

If you ever wondered why Gortat has such an aura of intimidation, it's probably because his dad was an Olympic boxer in the 1970s. Once a double-double machine for Phoenix and Washington, Gortat's playing time has shrunk, but he still very much plays an important role when he is on the court. HM: Damian Kulig (Istanbul BB) & Maciej Lampe (Jilin Northeast Tigers)
30. Belgium – Tony Parker (Charlotte Hornets)
The greatest French player of all-time is… Belgian? Apparently so. But, even more confusingly, he's half American and half Dutch. I don't know. All I know is he's a fantastic baller, he cheated on Eva Longoria with a teammate's wife, and he has a weird (but half-decent) French-language rap album. HM: Frank Ntilikina (New York Knicks) & Jean Salumu (Varese)
31. Israel – Omri Casspi (Memphis Grizzlies)
This is Omri Casspi's tenth year in the league and he's still never played in a playoff game. Crazy. He's also a great example of how the game has changed offensively for role players, as he has turned into one of the more efficient players in the league by limiting his shot selection to a combination of three-pointers and layups. HM: T.J. Leaf (Indiana Pacers) & Gal Mekel (Zenit)
The Suns may have given up on him, but Alex Len is now starting games for the Hawks. With the move east over the offseason we've also seen him make big changes to his game. It's disappointing to see his rebounds drop as much as they have, but he's really opened up his outside game and allowed himself to become a much more diverse offensive threat than he used to be. HM: Svi Mykhailiuk (Los Angeles Lakers) & Volodymyr Herun (Breogan)
33. Mali – Cheick Diallo (New Orleans Pelicans)
We've really never seen Cheick Diallo get a chance to prove himself. He barely gets any playing time, stuck behind Anthony Davis and Julius Randle. The crazy thing is that he played even less back in college for Kansas! In his limited minutes he's been productive though, he just probably needs a change of scenery to get much of an opportunity. HM: Sagaba Konate (West Virginia) & Bourama Sidibe (Syracuse)
34. Senegal – Gorgui Dieng (Minnesota Timberwolves)
One of the few African-born NBA players to actually represent his country in international competitions, Dieng is another player who is having troubles getting on the court. Barely playing more than did back when he was a rookie,a trade would be a good move for him at this point in his career. HM: Tacko Fall (UCF) & Youssou Ndoye (JL Bourg)
35. Great Britain – OG Anunoby (Toronto Raptors)
Anunoby's an exciting player to watch with a bright future ahead of him, but you already know that. I ranked him lower than most people probably would because of how often he's had a negative impact on Toronto offensively this year – he really needs to work on being effective with the ball in his hands or else he could turn into Iman Shumpert 2.0. HM: Ovie Soko (UCAM Murcia) & Keith Rendleman (VfL Kirchheim Knights)
36. South Sudan – Thon Maker (Milwaukee Bucks)
Lying about your age and then underwhelming once you get to the NBA generally isn't a combination that works out very well. Just ask Thon Maker or Shabazz Muhammad. Maker should have a place in the league for a few years though anyways, since his combination of size and skillset is quite rare. Unfortunately for him, one of the few big guys who does excel at the same things as Maker is currently starting over him. HM: Luol Deng (Minnesota Timberwolves) & Peter Jok (Northern Arizona Suns)
A fan favorite in Cleveland, Osman has some of the best athleticism we've seen from a European prospect in recent times, and that makes him a fun young player to root for. His brother's an assistant coach back over in Europe, so maybe that can help speed up development of his intangibles too. Unfortunately, it has to be pointed out that he's shooting under 40% this year, one of the worst finishers in the league, and should frankly never shoot a basketball inside of 12 feet out. HM: Nenad Dimitrijevic (Joventut) & Vojdan Stojanovski (EWE Baskets Oldenburg)
38. Japan – Rui Hachimura (Gonzaga)
Before the year started, Hachimura had started two total games through his first two years playing college ball. Now he's tearing it up and projected to be a top five pick in the summer. HM: Yuta Watanabe (Memphis Grizzlies) & Takuya Kawamura (Yokohama B-Corsairs)
Cristiano Felicio is overpaid massively, and unfortunately that often overshadows the fact that he is actually quite productive when he is on the floor. He was actually supposed to play college ball at the University of Oregon with Dillon Brooks and Jordan Bell, but he was ineligible and had to settle for winning the biggest competition in South America instead. HM: Raul Neto (Utah Jazz) & Vitor Benite (San Pablo Burgos)
40. Tunisia – Salah Mejri (Dallas Mavericks)
Salah Mejri began playing basketball at 20 years old. Now he's 32 and in the middle of his fourth season in the NBA, as one of the better bench shot blockers in the NBA. Remember that next time you're afraid to start something that other people already have. HM: Makram Ben Romdhane (Saint-Chamond) & Omar Abada (Saint-Chamond)
41. Angola – Bruno Fernando (Maryland)
One of the better prospects in the NCAA right now, as a sophomore for Maryland, Bruno Fernando is projected as a late lottery to mid first round pick at the moment, and he has showed a lot of NBA-level potential, especially on the defensive end. If he commits to playing for the Angolan senior national team, it should put them over the top as the best team in Africa. HM: Yanick Moreira (PAOK) & Silvio de Sousa (Kansas)
42. Nigeria – Josh Okogie (Minnesota Timberwolves)
He's been far from great offensively, but Okogie's managed to get himself into Tom Thibodeau's rotation as a rookie, which is a miracle. He could eventually be a team's lead perimeter defender if he improves at the pace he's projected to. HM: Udoka Azubuike (Kansas) & Christian Mekowulu (Texas A&M)
43. Haiti – Skal Labissiere (Sacramento Kings)
Remember when Skal Labissiere was the top high school player in the nation? Yeah, now he's completely out of the rotation in Sacramento. Hopefully he can get another chance in the NBA based on his first couple years being half decent. HM: Cady Lalanne (Manresa) & Yves Pons (Tennessee)
Shved's time in the US might not have gone quite the way he wanted, but he's still one of the best basketball players out there. He couldn't get his shot to go in with the Timberwolves and got traded three times within a half a year, but ever since going back to Russia, he's completely dominated the VTB United League, arguably the second best league in the world. HM: Timofey Mozgov (Orlando Magic) & Sergey Karasev (Zenit)
It's been over a decade now since Lasme's one season in the NBA, but in all that time he never fell too far out of the league's reach. Now, even after multiple major injuries, some legal issues, and a doping ban, he's still one of the best defenders in the EuroLeague. HM: Chris Silva (South Carolina) & Francis Kobangoye (Libreville)
46. DR Congo – Bismack Biyombo (Charlotte Hornets)
Biyombo doesn't play nearly as badly as his reputation would have you think. While his minutes in Charlotte are few and far between, he's managed to get serious playing time through most of his career, and he's an elite shot blocker and pretty solid rebounder. Granted, he's fairly useless at everything else at the NBA level. HM: Emmanuel Mudiay (New York Knicks) & Yannick Anzuluni (Rostock Seawolves)
47. Saint Lucia – Chris Boucher (Toronto Raptors)
Chris Boucher is on his second straight two-way contract, and he needs to gain somewhere around 40 lbs to change that. A 200 lb natural center isn't going to last in the NBA. He could succeed in certain overseas leagues with his frame, and he's not a bad player in the slightest, but come on. HM: Joel Polius (Jacksonville College) & Marcian Calderon (VBCC Warlords)
48. Cyprus – Aleksandar Vezenkov (Olympiacos)
I'm honestly surprised we haven't seen Vezenkov make a move to the NBA. He's good enough, he's a lefty tweener forward who can shoot, and the Nets have his draft rights. He's also 24, so it's not too late to see him come to the league. HM: Andreas Christodoulou (Rethymno) & A.J. Edu (Toledo)
49. China – Zhou Qi (Free Agent)
He may be the worst Chinese player ever to make the NBA player, but he's also currently the only one… Wait, never mind. Now he's been waived. Disregard. HM: Jianlian Yi (Guangdong Southern Tigers) & Qian Wu (Zhejiang Golden Bulls)
50. Egypt – Abdel Nader (Oklahoma City Thunder)
Abdel Nader is exactly why two-way contracts are now a thing. Completely outclassed at the NBA level but an MVP candidate in the G-League, Nader now gets a chance to play in both. HM: Assem Marei (Pinar) & Ehab Amin (Oregon)
Questions and comments?
thescorecrowsports@gmail.com
Follow Us on Twitter @thescorecrow
Follow Us on Reddit at u/TheScorecrow
Follow Josh Elias on Twitter @_SunsofThunder_
Main Credit Image: Embed from Getty Images