Jacari McRae | January 26th, 2019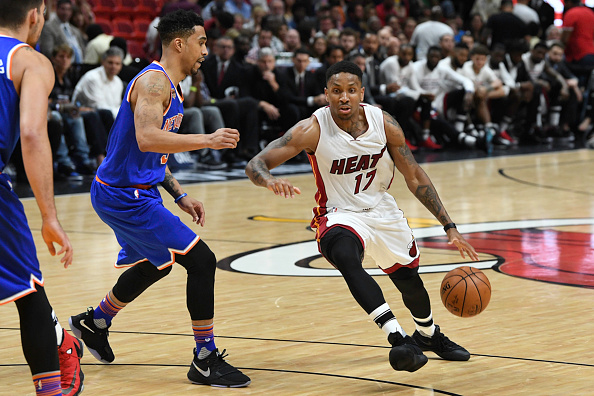 Here are my four takeaways from the Heat's 100-94 victory over the Cleveland Cavaliers.
One down….two more to go
It wasn't pretty. But the Heat did what they're supposed to do. Beat the teams they supposed to beat. While they're 6-0 against the Bulls, Knicks, and Cavaliers, they always struggle against teams outside of the playoff picture. They're currently 0-3 against the lottery-bound Atlanta Hawks.
With a brutal February schedule coming up, their next two games(Knicks and Bulls) could be crucial. They can't afford to slip any further than the eighth seed, with teams like the Pistons, Wizards, and Magic lurking behind.
Justise Winslow leads the way
The best player on the floor tonight was arguably Justise Winslow. He kept the Heat afloat with his offense, including nine of the Heat's 27 first-quarter points. In the third period, Winslow also scored 13 points to give the Heat a double-digit lead heading into the fourth quarter. The Heat's point guard finished with 27 points and seven boards while shooting 11 of 18 from the field, including 4-of-6 from beyond the arc.
A team leading 27 points for @IAmJustise tonight in Cleveland!#HEATwin | #HEATCulture pic.twitter.com/0BiVAxarO8

— Miami HEAT (@MiamiHEAT) January 26, 2019
There's no question this is the role for Justise going forward. Hopefully, when Goran Dragic returns next month, they won't try to change Winslow's position. Keeping his confidence high is very important.
Ten-Deep
After going with nine players on Wednesday, Spoelstra returned to a ten-man rotation, with Kelly Olynyk entering the game for the first time in three games. Olynyk's minutes, however, were brief. He only played four minutes in the first half, with no appearance in the second half.
With Dion Waiters out, Rodney McGruder entered the game as a second reserve. Like Olynyk, McGruder's minutes were also short. McGruder only played 10 minutes Friday night in Cleveland. Here is an in-depth look at McGruder's season and struggles from @JorgeCantu1841 from @MiamiSportsWave. Wayne Ellington and Udonis Haslem were the only two active players who didn't play.
Derrick Jones Jr. continues to bring energy off the bench.
Last year, Derrick Jones Jr. was on a two-way contract with the Heat after being waived by the Phoenix Suns. This season, he's become a consistent part of the Heat's rotation. His energy off the bench was important in Cleveland, as he finished with 14 points and 10 boards.
Jones has now played in 23 of the Heat's past 24 games.
Up next: The Heat take on the New York Knicks on Sunday night at 7:30 PM eastern.
Questions and comments?
thescorecrowsports@gmail.com
Follow Us on Twitter @thescorecrow
Follow Us on Reddit at TheScorecrow
Follow Jacari McRae on Twitter @JMcRae23
Main Credit image: Embed from Getty Images