Jacari McRae | January 16th, 2019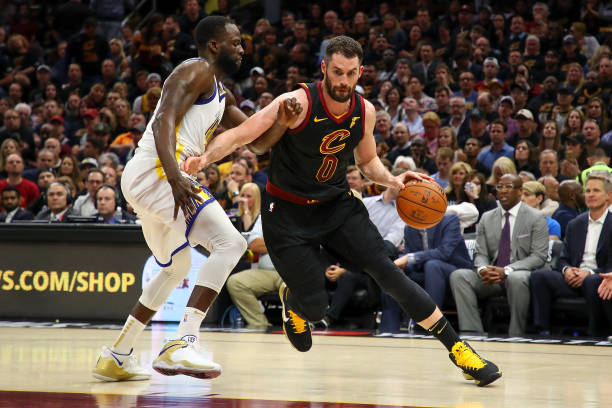 As February's NBA trade deadline nears, fans are already speculating about where players will end up. With half the season gone, these potential moves could make or break a team's chance in the NBA playoffs or provide salary cap relief for future flexibility. That said, I've compiled a small list of players who could be on the move soon.
1. Enes Kanter, New York Knicks
Last month, Enes Kanter was benched as the New York Knicks opted for a youth movement, and since then his name has floated around in trade rumors. Despite this, he's still putting up impressive numbers averaging a double-double per game as a reserve, proving he's capable of producing in any role.
Undoubtedly, contenders are keeping a close eye on the situation. Especially teams like Oklahoma City, Kanter's former team, who are reportedly exploring the market for a backup big man. However, trading for Kanter will be difficult because of his $18 million expiring contract. With Knicks trying to preserve cap space, they would be looking for a matching deal with an expiring deal.
2.  Kevin Love, Cleveland Cavaliers
Kevin Love has only appeared in four games this season due to a toe injury. He had the surgery on November 2nd and was projected to return in six weeks, which means he should be playing by now. But yet, he's still in street clothes on the Cleveland bench.
When healthy, the five-time all-star is a floor spacing double-double machine. So it's very likely teams will come calling as the deadline approaches. Unfortunately, there's still no timetable for when Love will return. And to add to this, Love signed a four-year, $120 million contract extension over the summer, which makes trading him difficult.
3. Kent Bazemore, Atlanta Hawks
With the Atlanta Hawks rebuilding, Kent Bazemore is very likely on the trade block. He is currently sitting out with a right ankle injury and should be back sometime soon. The veteran guard is a volume three-point shooter and a versatile defender.  There's plenty of contenders who would love to add Bazemore, particularly someone like the Houston Rockets.
However, one potential problem for a tax team like the Rockets is Bazemore's contract. This season, Bazemore is earning $18.1 million with a player option at $19.3 million for 2019-20, per Spotrac. The Rockets' payroll this season is at $131.7 million, nearly $8 million over the NBA tax threshold of $123.7 million. But in a league where versatile defenders who can shoot the three-ball are scarce, teams will continue to call about Bazemore.
4. Jeremy Lin, Atlanta Hawks
Like Bazemore, Jeremy Lin is also reportedly available. As a combo guard, Lin can orchestrate a team's offense and play off the ball. He's currently shooting a respectable 35 percent from behind the arc. To acquire Lin, the Hawks are reportedly asking teams to give up a first-round pick. If a first-round pick is the price for Lin, then it should be a no-brainer for contending teams. Playoff teams tend to draft outside of the lottery anyway and it's not always guaranteed they'll find a proven commodity there. Lin is a proven commodity and should be safer bet for teams.
5. Jabari Parker, Chicago Bulls
It's been over a month since Jabari Parker was made available, but the team hasn't found a deal yet. According to K.C. Johnson of the Chicago Tribune, suitors are asking the Bulls to take on long-term money in exchange for Parker's expiring contract, which the Bulls have no interest in. Parker signed a two-year, $40 million deal with the Bulls over the summer. Only the first year is guaranteed and that salary is worth $20 million each season.
In the meantime, Parker has only played twice since Bulls coach Jim Boylen removed him from the rotation on December 15. On Saturday against the Utah Jazz, Parker scored 11 points and grabbed 7 boards in 19 minutes of action. At some point, the Bulls are going have to move on. And that could be soon.
6. Wayne Ellington, Miami Heat
After setting a career-high and team record with 227 made three-pointers last season, Wayne Ellington has been a spectator in 12 of the past 16 games. With an already crowded back-court, minutes have been hard to come by for the Heat guard. And that's not changing anytime soon. The best decision for both Ellington and the Heat would be to find another destination for him. A career 38.0% three-point shooter, there should be a long line of teams with interest. Miami will likely ask for a first-rounder, but if they can get an early second-round pick or two they should take it. Trimming their shooting guard depth and avoiding the luxury tax should be their top two priorities.
7. Dennis Smith Jr., Dallas Mavericks
According to ESPN insider Adrian Wojnarowski, the Dallas Mavericks have been exploring deals for Dennis Smith Jr. With the emergence of rookie Luka Doncic as the team's primary ball-handler, Smith has become expendable. As Wojnarowski noted in his piece, the Orlando Magic and the Phoenix Suns are two teams involved in trade talks for the 21-year old guard. However, according to John Gambadoro of Arizona Sports 98.7 Phoenix, the Suns have absolutely no interest in Smith.
It's unclear what the market will be for Smith. Smith's value around the league has dropped since he was drafted ninth by the Mavericks in 2017. Despite his athleticism and ball-handling skills, his defense hasn't been good and his shooting is far from elite. Because of this, the Mavericks are most likely to grab an early second-rounder and a young piece that a team is willing to give up.
Be sure to check out our follow-up, Seven Destinations to Watch for Our Seven Players to Watch.
Questions and comments?
thescorecrowsports@gmail.com
Follow Us on Twitter @thescorecrow
Follow Us on Reddit at TheScorecrow
Follow Jacari McRae on Twitter @JMcRae23
Main Credit Image:
Embed from Getty Images