Josh Elias | January 15th, 2019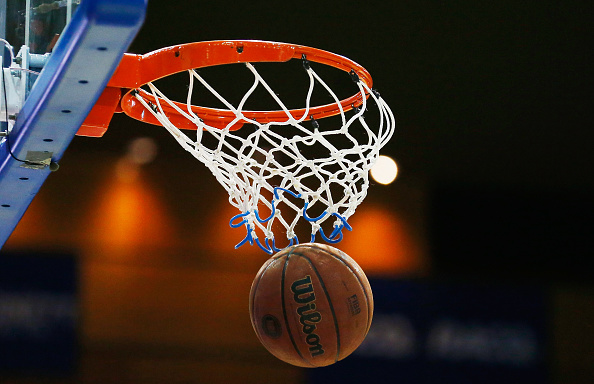 In my three-part series on Basketball throughout the world, I will take a look at all FIBA-recognized countries and the best players from those countries. Here are numbers 101-213 as we count down. Most of these players you don't know and many of them will never see the inside of an NBA gym but the game is spreading and has truly become global and…well…ya never know. Besides, I put a lot of work into this, so read it, please. Stay tuned for the top 100 coming later this week.
A couple weeks ago I decided to take a journey of basketball throughout the world. This includes all 213 countries that FIBA, the main international basketball federation, recognizes. It was quite an interesting experience to go from the best basketball players in the world to players who never got a chance in the NBA, to amateurs who also work full-time jobs, to players that I could only judge their ability on based on grainy 3×3 street-ball footage from Yemen and Nauru, and eventually to players where the only information on them is press releases written in languages even Google Translate doesn't have. There were even two countries where, even after multiple hours of searching, I could not find a single basketball player from either country. There was also a player whose official nationality on FIBA's website was listed as "BREAD".
101. Bulgaria – Teodor Atanasov (Vojvodina)
Atanasov's late growth spurt saw him shoot up from 5'9″ to 6'7″ (he's now 6'9″) over the course of a couple years as a teen. Until then, he'd played PG, which means he has great hands for a post player. HM: Yordan Minchev (Istanbul BB) & Nikola Hristov (Sloboda)
102. Kenya – Tylor Ongwae (Bakken Bears)
After a college career and a two-game long tenure in Italy, Ongwae has bounced around second-tier European leagues, playing important offensive roles on each team he's spent time with. He's a lanky wing whose greatest strength is in face-up situations in isolations. HM: Teddy Ochieng (Cal State Northridge) & Kenneth Otieno (Saint John Riptide)
103. Tajikistan – Albert Kuppe (BIS Baskets Speyer)
I'm not entirely sure how this works, but for the first five years of his career, Kuppe played for two different teams at the same time. He missed the entire 2013-14 season with a torn ACL and his athleticism and defense have slowly fallen off since then, meaning he's playing in the regional league system this year. HM: Umed Aknazarov & Shukur Mansurov
104. South Africa – Angelo Gigli (NPC Rieti)
NBA teams were scouting the lefty big man around 15 years ago, and he was seriously considered as a second-round pick in 2005, before going undrafted. When he played for Virtus Roma in his prime, he was a starter for the Italian national team, but at this point, he's 35 and nearing retirement. HM: Chris Gabriel (Real Canoe) & Pieter Prinsloo (Circulo Gijon)
105. El Salvador – Carlos Arias (Santa Tecla)
Carlos Arias is a defensive minded player who's spent his entire career in Latin America. While his offense has been good enough in recent years to occasionally be the main option, his failure to develop a shot has hurt his game. It's not rare to see games like the championship game a couple years back where his 6-21 free throw performance nearly cost his team the league title. HM: Julio Mancia (San Salvador) & Alejandro Arias (Santa Tecla)
106. Fiji – Mika Vukona (Brisbane Bullets)
Mika Vukona played 11 years for the Nelson Giants and 13 for the New Zealand Breakers. Granted, most of those were at the same time, since most New Zealand Breakers players (the team competes in the Australian league) also play for a team within the New Zealand league. An aging Vukona decided this would be a good year to head back to mainland Australia for the first time in almost a decade, and is having a major impact with Brisbane. HM: Joshua Uluiviti (Idaman) & Marques Whippy (Free Agent)
107. Barbados – Andre Lockhart (London Lions)
Lockhart's a combo guard who plays solid man defense. Not a great shooter, shooting 26% from deep on the year. HM: Akeem Marsh (Gold Coast Rollers) & Charles Vanderpool (Orange 3 Pinelands)
108. Venezuela – Jhon Romero (Piratas de Los Lagos)
A primarily back-to-the-basket small forward, Romero often plays as a third post in a sense, and he is actually near leading the league in rebounds. He's basically the Liga Sudamericana equivalent of Giannis Antetokounmpo. HM: Cesar Silva (Osorno) & Jhornan Zamora (Ourense)
109. Saint Vincent and the Grenadines – Shawn King (BM Slam)
Shawn King is a true center, full of size and athleticism, and terrifying to face as an offensive player. He has the VTB United League record for rebounds in a game at 25. HM: Opong Bramble (NYIT) & Consolo Adams (UDC)
110. Sierra Leone – Babatunde Olumuyiwa (Real Betis)
An athletic freak who almost saw his professional career go out the window after every season of his college career was worse than the previous year, Olumuyiwa resurrected his career in the third division of Spain last year enough to get a run out with fallen giants Real Betis. HM: Mohamed Sesay (Archibald Red Flames) & Mohammed Alie Jalloh (Cannon Royal)
111. Paraguay – Guillermo Araujo (Club Olimpia)
Araujo plays the Zaza Pachulia role very well; getting away with going out of his way to injure opponents while also being a useful player. He has a decent mid-range shot too which makes him a good option to have on the offensive end. HM: Javier Martinez (Club Olimpia) & Gabriel Peralta (San Martin)
112. Luxembourg – Thomas Grun (Gladiators Trier)
Thomas Grun was always going to be the best player in Luxembourg. His speed, handle, and ability to change directions off the bounce made him nearly unguardable at a young age, and he got a youth contract in France after scoring 44 points in a game. Fast forward a few years later, and now he's trying to get another opportunity in the bigger European leagues. HM: Alex Laurent (Den Helder Suns) & Dean Gindt (Sparta)
113. South Korea – Sek-Eun Oh (Anyang KGC)
From the post, Sek Eun-Oh gets the ball in his hands enough to call plays that he could probably realistically be his team's PG if he ever developed a threatening shot. HM: Jongkyu Kim (LG Sakers) & Sangjae Kang (Incheon Electroland Elephants)
114. Niger – Seydou Aboubacar Hima (CBC Valladolid)
There's a good chance you've noticed by now that most countries' best player is still their center, and Niger isn't any different. Hima, who plays in Spain, actually managed a whole nine minutes in the Liga ACB before dropping back down to lower divisions. HM: Roger Aboubakar Zaki (GET Vosges) & Serge Mourtala (JA Vichy)
115. Mongolia – Ruslan Otverchenko (Cherkaski Mavpy)
Otverchenko is a multi-faceted SG who's spent the majority of his career in Ukraine, and actually plays for the Ukrainian national team instead of Mongolia because of the level of competition. Though he's clearly on a steep decline from his peak, he's still an effective sixth man in the Ukrainian league. HM: Sanchir Tungalag (Khasiin Khuleguud) & Bilguun Battuvshin (Khasiin Khuleguud)
116. Hong Kong – Duncan Reid (Nanjing Tongxi)
Duncan Reid has a very similar style of play to Tim Duncan, although obviously nowhere near as good. After starring in the Hong Kongese league for a few years, he got a chance in the CBA for these last couple years, and has struggled at the higher level. HM: Oliver Xu (Rice) & Ki Lee (Eastern)
117. Belize – Devin Daly (Amistad)
When he was 17, Devin Daly scored 34 points and grabbed 12 rebounds with Karl-Anthony Towns defending him. How his career didn't turn out better than it did after that moment is a mystery to me. HM: Glency Lopez (Belize Hurricanes) & Richard Troyer (Verdes)
118. Malta – Kurt Cassar (Piacentina)
Kurt Cassar started practicing with his dad's amateur team when he was 5. Now he's playing professionally in the second division of Italy, the first Maltese player to make it pro. The second player to get on a pro team signed just a couple weeks later. HM: Luca Stefanovic (Dinamo) & Samuel Deguara (Eastern)
119. Panama – Josimar Ayarza (Leones de Quilpue)
Ayarza has been asked to shoot a lot in recent years. As someone who was essentially the only big man on his team in college, and therefore rarely left the post, that's a weird sight to see. Especially now that, this year, he's actually making them. HM: Ernesto Oglivie (Capitanes) & Michael Hicks (San Martin)
120. Turkmenistan – Arkadiy Mkrtychyan (Parnu Sadam)
A major piece of Idaho's team the last four years, Mkrtychyan signed his first contract with the Estonian team Parnu at the start of the year. Now if only he had vowels. HM: Aleksandr Pashkov (Kapshagay) & Toyli Bayriyev (Belent)
121. Estonia – Kristian Kullamae (Baunach Young Pikes)
The son of Gert Kullamae, one of the best Estonian players ever, Kristian, just 19, is on his way to proving himself to be even better. He'll get a chance in the top German league very soon. HM: Henri Drell (Baunach Young Pikes) & Siim-Sander Vene (Gran Canaria)
122. Ecuador – Jonathan Arboleda (Piratas de Los Lagos)
Last year Arboleda's spot as the pinnacle of Ecuadorian basketball was far from guaranteed. In the Liga Sudamericana that year, he shot 12%, including missing every three-pointer and free throw. He's done much better since then. HM: Juan Pablo Alvarez (ICCAN) & Paul Cano (Piratas)
123. Bolivia – Cristian Camargo (Deportivo Calero)
Camargo is a great leader for an underrated Bolivian team that has proven in recent years to be capable of competing with teams like Brazil. HM: Luis Mercado (Lanus) & Ronald Arze (Calero)
124. San Marino – Pietro Ugolini (Derthona)
As a very young player, he's already played for his national team for three years. For talented players from countries as small as San Marino, that's just how it works sometimes, and that's going to be great experience for him for when he starts getting consistent games in the LBA. HM: Andrea Raschi (Tigers Cesena) & Igor Biordi (Pallacanestro Crema)
125. India – Satnam Singh (St. John's Edge)
It's crazy that there hasn't been an Indian NBA player yet, considering their population. Singh was the closest so far. Drafted with the 52nd pick by the Mavericks, it quickly became clear that he wasn't even good enough for the G-League. Now he's playing 5 minutes a game in the Canadian NBL, after managing to get issues with his work visa fixed over Twitter. HM: Aravind Annadurai (Indian Overseas Bank) & Justin Joseph
126. Jordan – Mahd N.J. Abdeen (Al Jazeera)
Mahd N.J. Abdeen is the Trae Young of Jordan. Between his penchant for shooting (and making) way too many pressured three-pointers and his flashy passing, he makes games in a league without a huge amount of talent fun to watch. HM: Ahmad Aldwairi (Ittihad) & Mousa Alawadi (Kofer Yoba)
127. Central African Republic – Jimmy Djimrabaye (Quimper)
Djimrabaye was an energetic glue guy off the bench for French LNB teams for years. Sometimes those types of guys can keep that going for years, and sometimes not so much. He's more of the second group here; at this point only playing at a professional level because of injuries to other players. HM: Anthony Gouzhy (Forez Feurs) & Johan Grebongo (ASS Pfastatt)
128. Syria – Michel Madanly (Free Agent)
Michel Madanly was born to a Christian family in Aleppo, Syria. Aleppo is one of the most dangerous places in the world, and even more so for Christians. Long story short, his basketball career only started because the Damascus Spring led to the Syrian soccer league's cancellation, he quickly became the best player in the country, his brother was kidnapped by ISIS in 2011, he managed to bribe them into letting him go, and then he helped his family escape the country. Then he played in China and his basketball career really took off. HM: Abdulwahab Al-Hamwi (Al-Karamah SC) & Sharif Al Osh (Al-Wahda)
129. Guyana – Stanton Rose (Jacksonville College)
Stanton Rose just turned 20. He's already the captain of Guyana's national team, led them to their first ever international trophy, and won MVP of the Caribbean Championship. Now he's heading to junior college in America, to the program Jabari Narcis (the Trinbagonian representative in this list) just left to go DI. HM: Ray Victor (Mega Guns) & Shaine Webster (Bounty Colts)
130. Morocco – Yassine Bassine (Andrezieux Boutheon)
Morocco surprised me by being this low on the list. And even what little talent they can get seems to be by accident. Bassine didn't even like the sport as a kid. He preferred soccer, as did his brother, who would've gone pro if he hadn't had health problems. So why did he switch to basketball? He didn't like France's cold weather, and basketball's an indoor sport. HM: Khalif Boukichou (Prishtina) & Mohammed Kherrazi (Leiden)
131. Rwanda – Kenneth Gasana (MAS Fes)
Gasana has played in the Middle East for over a decade now, and he's been one of the more consistent aggressive scorers there the whole time. HM: Elie Kaje (Rwanda Energy Group) & Kami Kabangu (Rwanda Energy Group)
132. Kuwait – Sabah Zaid Khoury (Hekmeh)
In his younger days, Khoury was one of the leading floor generals in the Lebanese league. In recent years, he's been playing more shooting guard though, and he went through a major rough patch before starting to really hit some shots this year. HM: Hamad Hasan (Kuwait SC) & Mashari Abu Dhom (Al Qadsia)
133. Algeria – Kamel Abdel-Magid Ammour (Andrezieux Boutheon)
Ammour was the main guy for Andrezieux last year, even though he'd never played in a division higher than France fourth division before that year. His season was ended by an achilles rupture, but he's already back on the floor this year, and almost at 100%. HM: Mehdi Bellil (CSP Limoges) & Abdellah Hamdini (GS Petroliers)
134. Eritrea – Fiorello Toppo (Pielle Livorno)
Toppo's definitely getting up there at 28 years old, but he's still having an impact for teams, and his locker room influence is second to none in the lower leagues of Italy. HM: Alex Atoberhan (Munchen Basket) & Awet Woldeselassie
135. Lebanon – Ali Haidar (Beirut Club)
Ali Haidar's performances in the last year, especially for his national team, have solidified him as one of the most talented players in Asia. He's a very powerful post presence entering his prime. HM: Amir Saoud (Al Riyadi Beirut) & Ghassan Nehme (Atlas)
136. Peru – Juan Pablo Venegas (Obras)
Peru's basketball team is struggling, so they hope that the 18-year-old Venegas can lead them into the future. So far he hasn't gotten enough of a chance to prove himself to really know what his career's going to look like. HM: Manuel Chavez (Regatas) & Luis Barrios (Regatas)
137. United Arab Emirates – Qais Alshabebi (Ahli Shabab)
The UAE is an extremely undersized team, so sometimes Alshabebi (a natural SF) has to play center. He's a skinny 6'6″ and has a penchant for threes, so that's always odd to watch. HM: Talal Alnuaimi (Al-Nasr) & Saeed Alajmani (Ahli Shabab)
138. Thailand – Teerawat Chanthachon (Mono Vampire)
One thing I've learned through all this is that professional basketball in countries where basketball isn't a huge focus is just as rag-tag as high school sports in the U.S. For example, Chanthachon here is 6'3″, and he's one of the top post players in his country. HM: Chitchai Ananti (Mono Vampire) & Chanatip Jakrawan (Hi-Tech)
139. Mozambique – Augusto Matos (Terceira)
For most of his career, Augusto has actually played second fiddle to his twin brother Pio, but he's had a breakout year and Pio's dealt with injuries, so things have switched a bit. HM: Helton Ubisse (Beirra) & Pio da Silva Matos (Maputo)
140. Guinea-Bissau – Manuel Sico (Illiabum)
We've finally reached the point where I won't always be able to even find a picture of the player I'm focusing on for each country, and we're only 2/3 of the way through the list. HM: Josimar Cardoso (Galitos) & Franklim Furtado (Academia)
141. Liberia – Neah Johnson (Circulo Gijon)
With a lack of videographic or photographic evidence, it's going to start becoming pointless for me to write anything about most of these players. HM: Varfie Kromah (Rosenheim) & William Arkoi (DaeWon)
142. Singapore – Kok Chiang Delvin Goh (Singapore Slingers)
Starting his career at 16, Delvin Goh was supposed to be the chosen one for Singapore. While it's not like he came anywhere close to making the NBA, he's done great in his home country. He also acted in a movie for whatever reason. HM: Wei Meng Kwek (Singapore Slingers) & Larry Hua Liew (Adroit)
143. Nicaragua – Vandell Thomas (Leones)
Thomas is a hugely aggressive scorer in Nicaragua, leading his team to dominant performances against opponents. HM: Carlos Gonzalez (Leones de Managua) & Noel Makance (Real Esteli)
144. Turks and Caicos Islands – Dwaine Simmons (Dakota Bottineau)
Simmons is averaging 5 and 4 for a small JuCo team as a freshman. HM: Jake Been (Five Cay Flyers) & Ray Harris (GT Stallions)
145. Somalia – Osman Olol (Free Agent)
Osman Olol probably didn't have the highest chance of a basketball career after scoring just five points in two years for Coppin State. But somehow he did, and the physicality he displays has given him a continued career in Mexico and Canada, despite a lack of general athleticism. HM: Abdi Faras (Oceanside A-Team) & Yusuf Qaafow (SD Spartans)
146. Qatar – Abdulrahman Saad (Al Gharafa)
Saad was supposed to come play for South Alabama this year, and frankly could've been a high-impact player for them. That didn't happen though. HM: Mohd-Yousuf Mohmmed (Qatar Club) & Ali-Saeed Erfan (Al Wakrah)
147. Guatemala – Miguel Gonzalez (USAC)
Swingman Miguel Gonzalez still plays in his native Guatemalan league despite the fact that the league stinks and he's pretty decent. Therefore he constantly scores 30 or 40 points in games. He's top five in points, rebounds, assists, and steals. HM: Enrique Samayoa (Villa Nueva) & Bernie Diaz (ELOHIM)
148. Madagascar – Romule Razafimahasahy (ASCUT)
Try saying that name five times fast. HM: Toto Velondrisiky (ASCUM) & Robert Kilobo (North Texas Fresh)
149. Iraq – Ali Ismael (Al Naft)
A two-way player who moves off-ball well and has decent athleticism, Ismael has actually struggled for his national team, but is always an MVP contender in the league. HM: Ihab Al-Zuhairi (Al Karkh) & Mohammed Abdulqader (Al Karkh)
150. Mauritius – Shawn Tanner (Antibes Sharks)
Shawn Tanner is currently starring for the youth team of Antibes in France, and showing tons of potential at just 17 years old. While he's extremely raw at this point, don't be shocked if he ends up in the NBA or at least as one of bigger names in Europe a few years down the line. HM: Ghansham Heerah (Real Port Louis) & Jean-Francois Namassevayen (Real Port Louis)
151. Kyrgyzstan – Vsevolod Shirobokov (Avtodor)
Shirobokov is also a youth player, and plays in Russia. He's seeing limited minutes even at that level, but he's the best player Kyrgyzstan's got. HM: Shakirzhan Kuranbaev (Guiness 29) & Zhanysh Adiev (Moy Telefon)
152. Monaco – Jordan Ratton (AS Monaco)
Ratton is pretty incompetent at offense, but he's on the youth team for one of the best teams in Europe, so I'd say that's pretty good for a country that only has one city in it. HM: Vincent Vermillac (AS Monaco) & Bastien Motillon (HM)
153. Cayman Islands – Juawon Ebanks (Pensacola Christian)
Juawon Ebanks actually made it onto both the basketball and soccer teams for Pensacola. They're in the same season though, so they made him choose between the two, and I think he made the right choice. HM: Sammy O'Garro (Sol Blazers) & Shaad O'Garro (Sol Blazers)
154. Costa Rica – Carlos Quesada (Escazu)
He may not be the most dynamic player or the most explosive scorer, but odds are that Quesada's the most important player on their team from the center position. HM: Isaac Conejo (ARBA) & Jefny Anderson-Brown (ARBA)
155. Bahrain – Mohamed Kawaid (Al-Riffa)
The Bahraini national team isn't nearly up to par, considering they have a decent league. That has to come down to guys like Kawaid, a SG who underperforms whenever he wears the white and red of his nation. HM: Hussain Altawash (Al-Manama) & Ahmed Ismaeel (Al-Manama)
156. Oman – Nouh Al Aamri (???)
Yeah, that's right, we've officially reached the point where I honestly have no clue what team the featured player for a given country plays for anymore. HM: Mohamed Al Asmi (AS Seeb) & Hassan Al Farraji
157. Armenia – Albert Tatevosyan (Artsakh)
Albert Tatevosyan is the lowest ranked player from an European country on this list. He's a combo guard who isn't the main facilitator of the offense, but often chooses a flashy pass over a more standard one when he gets a chance. HM: Georgi Podkolzin (Urartu) & Arman Hakobyan (Artik)
158. Gambia – Baboucarr Ceesay (ToPo)
Some smaller countries have their star players also participate in the FIBA 3×3 tournaments. Gambia is one of those countries. The 3×3 association actually has a system for ranking individual players as well as countries. Worldwide, Baboucarr Ceesay is #22,887, for what it's worth. HM: Yusupha Mboge (Akropol) & Pierre Jallow (ToPo)
159. Indonesia – Andakara Dhyaksa (Pelita Jaya)
As a rookie in the Indonesian league, Dhyaksa won rookie of the year and sixth man of the year, and placed in the top 5 for MVP voting, and he hasn't looked back since. While he's in a bit of a slump this year, he's still easily the top Indonesian player. HM: Valentino Wuwungan (Pelita Jaya) & Xaverius Prawiro (Pelita Jaya)
160. Honduras – Alvin Cacho (Banco Atlantido)
Cacho is one of the more recognizable players in Central America, having proven himself to be a great post player on offense in Honduras, Nicaragua, and El Salvador. HM: Christopher Flores (Banco Atlantido) & Marco Banegas (Banco Atlantida)
161. Sri Lanka – Praneeth Udumalagala (Free Agent)
Praneeth is currently trying to latch onto a team after graduating. He won a NAIA championship as a role player for Texas Wesleyan. HM: Clinton Stallon Thevakumar & Don Roshan Randima
162. Tahiti – Arii Meuel (Lucon)
Arii Meuel has played a pure shooter role in the French lower leagues for the last few years after tearing his Achilles. He's hit a couple major clutch shots and has certainly carved out his role. HM: Heimoana Teamotuiatau & Michel Audouin (AS Aorai)
163. Gibraltar – Lucas Perez (CU Linense)
Notice how I said Albert Tatevosyan was the lowest ranked player from a European country? That's kind of a clunky way to say that, right? Well, clearly Lucas Perez from Gibraltar is down here lower than him. Good thing Gibraltar's not really a country! HM: Sam Buxton (Algeciras) & Jayron Sevilla
164. Equatorial Guinea – Mercurio Mbogo (Cartagena)
While he's only playing in Spain's regional divisions, Mbogo has shown the athletic potential to be a competent point forward. HM: Ruslan Ikaka (Malabo King) & Alfonso Shuj (Malabo King)
165. Brunei – Benjamin Sim (Westports Dragons)
After playing college ball in Australia, Benjamin Sim moved over to the Malaysian league, where he's won MVP twice and DPOY once. He's easily the best two-guard in Southeast Asia as a whole. HM: Zainul Ashyraf (Brunei Barracudas) & Chee Choun Lim (Brunei Barracudas)
166. Libya – Mohameed Elsadi (Al Ahli)
Elsadi is the lead guard for Al Ahli, a team that contends every year in Libya. He won last year's MVP award, and he wears Horace Grant style goggles. HM: Ahmed Alojli (Al Nasr) & Mohammed Sasi (Al Madina)
167. Saudi Arabia – Khalid Abdel-Gabar (Al-Ahli Jeddah)
Abdel-Gabar went to a Canadian college before returning to the Middle East to play in Saudi Arabia again. He's a decent distance shooter and passer, and he gets steals quite often. HM: Mohammed Alsuwailem (Al-Hilal) & Marzouq Almuwallad (Al-Ahli Jeddah)
168. Cambodia – Pichbournchour Hour (Emperors)
Pichbournchour Hour is the best center in Cambodia at 6'1″. That is the only way I can think of to describe the state of Cambodian basketball. HM: Pheng Dararithy (Mekong Tigers) & Kidorn Hong
169. Burundi – Landry Ndikumana (City Oilers)
Ndikumana is a defensive force for one of the most consistent teams in Africa, with some versatility to his game on the offensive end too. HM: Jean Hakizimana (Urunani) & Elvis Hakizimana (Urunani)
170. Papua New Guinea – Purari Muri (Saints)
The Muri family has dominated Papua New Guinean basketball for decades now. Purari's grandfather played for the national team, his father did too, and now coaches the women's national team, his older brother had a distinguished career in their league (he still plays but injuries have cost him his prime), and his 17 year old nephew Cornelius is supposed to be the next big thing. HM: Wally Parapa (Tamaraws) & Moses Apiko
171. North Korea – Byol Sin Kum (Erdene Orkhon)
Shockingly, there's not much information out about North Korean basketball. Apparently this Byol Sin Kum guy is their best player, but it's unlikely they'll have someone make it anywhere near as close as Ri Myung-hun came to the NBA for many years. HM: Myong Pak Jong & Yong Kim Jin
172. Vietnam – Hung Nguyen Van (Thang Long Warriors)
Hung started playing basketball at the tender age of 35, after a storied Taekwondo career that includes a gold medal in the 2004 Asian Championships and three golds in the SEA Games. Now playing center for his country, he's hoping to deliver similar success in his second sport. HM: Han Minh Trieu (Saigon Heat) & Tran Vu Linh (Saigon Heat)
173. Zambia – Simukwela Lubinda (Unza Pacers)
Lubinda is a lanky sharp-shooting PG who's a veteran of international play. He is the heart and soul of the sport for his country and makes a point to encourage the Zambian government to reinvest in sports infrastructure.
174. Bermuda – Christopher Crumpler (Paget)
Crumpler had a decent career throughout the world in his heyday, but now he's mostly retired, playing local amateur games and coaching, but he also does still make the occasional appearance in a Bermuda jersey. HM: Yusef Riley & Jason Lowe (Somerset Flyers)
175. Eswatini – Sabelo Simelane (Mbabane Jazz)
The country formerly known as Swaziland is led by 5'4″ speedster Simelane. No, that's not a typo, this country's best basketball player is five inches shorter than Isaiah Thomas. HM: Bonginkosi Dee Shabangu (Bosco Steels) & Jody Shiba (Mbabane Jazz)
176. Macau – Wai Hou (???)
It's hard to find much information of Wai Hou, but he's a center who's a capable rebounder. HM: Wa-Chak Sou & Kei-Long Ieong
177. Bangladesh – Mithun Biswas (Bangladesh)
Biswas is a lengthy high-scoring swingman for Bangladesh who's in the middle of his prime. He's actually leading the national team in points, rebounds, assists, steals, and blocks. HM: Mithun Sarkar & Shamsuzzaman Khan
178. Tonga – Obadaiah Paea (Waitakere)
Obadaiah Paea is a ball-dominant SG who excels at driving to the rim. His teammate Siale Bain-Vete isn't just a basketball player, he's also Tonga's ambassador to the UK. HM: Siale Bain-Vete & Viliami Taufa
179. Togo – El'Pidio Byll (Modele)
Byll is one of those players who's mostly known for what he does in the 3×3 circuit. He also plays for Modele supposedly, but it's almost impossible to find anything about him. HM: Yannick Evoda (Modele) & Fabrice Azianley (Modele)
180. Guam – Daren Hechanova (Peninsula JC)
Hechanova is a skillful player, but his below average athleticism and poor shot are probably going to keep him far away from any DI consideration after his time in JuCo is up. HM: William Stinnett & Earvin Jose
181. Myanmar – Aung Wana (???)
While Aung Wana doesn't play basketball at a particularly high level, he makes watching him play fun. He's an extremely flashy player, and once managed to get Andray Blatche, as an opponent, to give him a standing ovation when he was subbed out at the end of a game against the Philippines. HM: Han Thein & Phyo Aung
182. Nepal – Sadish Pradhan (TAC)
Sadish Pradhan is a really good shooter, but he has some visible weaknesses outside of that. Those showed a lot when he played in Bangladesh, but back in Nepal now, he's a top scorer. HM: Ayush Singh (TAC) & Rajiv Joshi (TBM)
183. New Caledonia – Jean-Jacques Taufana (Mont-Dore)
Taufana is a defensive specialist who can also do quite a few different things on the other side of the ball from the SF position. HM: Ruben Ha Ho (Dumbea) & Ahau Fenuafanote (Blueskins)
184. Yemen – Aiman Sadakah (???)
Yemen doesn't get an opportunity to play as often as most countries do, but Sadakah leads their offense whenever they do. HM: Ahmed Abdulghafor (Al-Tilal) & Moahammed Yaeesh (Al-Tilal)
185. Namibia – Alexander Kapepu (Plaza Warriors)
While his team doesn't actually do extraordinary in the league, Kapepu's ability to play the 2, 3, and 4 positions make him the most important member of Namibia's national team setup. HM: Henoch Shilongo (Titans) & Corbin Prinzonsky (The Lions)
186. Samoa – Sapeti Tufuga (Oceana)
Sapeti Tufuga is the machine behind how Samoa manages to have any level of success. He's the only player they have that is able to score, defend, and lead the offense. HM: Theodore McFarland & Ryan Paia
187. Laos – Siphandone Lothalath (Dunkin' Raptors)
Siphandone Lothalath plays for a team called the Dunkin' Raptors and that is one of my favorite things I learned from this. HM: Phimmasone Phannolath & Saleumxay Nambouth
188. Botswana – Teko Sekgwama (Troopers)
Teko Segwama is a SF who actually plays kind of a third guard role. His teams have always used a three-guard backcourt, which is a very interesting tactic. HM: Tshepo Mixon & Kesaobaka Ndawanyana (Dolphins)
189. Mauritania – Mamadou Thiam (Al Nasr)
Mamadou Thiam exists and plays basketball. That's essentially the extent of what I know here. HM: Hamady Mbodj (Chemama) & Fode Diagana (Dakar Rapids)
190. Cook Islands – Teokotai Akania (Northside Knights)
Akania is an absolute weapon on offense, averaging 20 and 8 on spectacular efficiency for his tiny island country's national team. HM: Brendan Heath & Ben Vakatini (Tagz)
191. American Samoa – Lynel Steve Siu (???)
Siu doesn't just vaguely look like a young Carmelo Anthony, he plays like him too. Far and away the best scorer on the ASA team, which rarely wins a game. HM: Afimuao Nimoa'i & Jeremiah Tuimaseve
192. Northern Mariana Islands – Edsel Mendoza (Tundra)
Yes, I know what you're thinking. Is that a man in his mid-40s playing in a Golden State Warriors jersey? Yes, yes it is. You're also wondering why I'm still doing this. I don't know. HM: Danandro Barcinas & Preston Basa
193. Marshall Islands – Bolear Bokna (???)
Bokna is an athletic player who plays on the wing but also is an above average rebounder for a position, consistently threatening to get double-doubles. HM: Troy Yaingeluo & Lajji Maddison
194. Micronesia – Kurt Palik (???)
Kurt Palik stars for Micronesia whenever they participate in the Micro Games. HM: Mark Souleng & Kency Edwin
195. Montserrat – Chad Kirnon (???)
You probably won't know who this is, unless you're a fanatic English cricket fan. That's odd for a basketball player, I know. The thing is, what Kirnon's most well-known for is when he and Guyanan-born star English cricketer Chris Lewis smuggled $140K of liquid cocaine into the UK and spent six years in prison for it. HM: Emanuel Bradshaw (Birmingham Rockets) & Shaquann Wade
196. Dominica – Bernard Mills (Prowlers)
Bernard Mills is 46 years old, 5'8″, and a complete and utter scoring machine in Dominica's league. He's on his eighth team, he almost always plays the full forty minutes, he once scored 63 points in a game, and in another game he went 20/20 from the free throw line. HM: Junior Isles (Prowlers) & Peter Ricketts (Signman K-Men)
197. Solomon Islands – Alex Masaea (Crusaders)
Masaea is a high-flying athletic wing who excites Solomon Islanders with his dunks and fast breaks. HM: Hilton Maetarau Gwali & Waiges Turueke
198. Nauru – Marcus Detenamo (Aiwo)
There's so many tiny Oceanic countries at the bottom of this list that suck at basketball. HM: Heine Kanimea & Richart Daoe
199. Palau – Dennis Castro (Peched Raw)
Dennis Castro plays PG, and is far above the level of everyone else in Palau. That means he's actually better than a few countries' players! HM: JT Timarong & Douglas Schmidt Jr.
200. Vanuatu – Antoine Marceau (???)
Marceau is a more athletic player than the rest of his country has produced, one of the best defenders in Oceania, and he's a pretty decent facilitator. If only he had better teammates, he could show that off more. HM: Aaron Daniel & Manoah Moli
201. Pakistan – Armaghan Khan (???)
It always amazes me how spectacularly bad Pakistan is at all sports except cricket. They have 200 million people! How can they not have a single half-decent basketball player!
202. Maldives – Zakariya Abdul Latheef (T-Rex)
Abdul Latheef is a veteran player in the Maldivian side who's been their trusted PG for years. HM: Ibrahim Rashwaan (T-Rex) & Mohamed Zilaal (Red Line)
203. Timor-Leste – Paulo Das Dores (???)
Paulo Das Dores plays center in his small east Asian country. HM: Melchior Pereira & Ivo Miranda
204. Malawi – Francis Mpakeni (Poly Bobcats)
Mpakeni is a star point guard in Malawi. He won MVP a couple straight years recently. HM: Patrick Chirwa (Bravehearts) & Vincent Ngosi (Cezobal)
205. Aruba – Malik Jack (Sannicolas)
Jack is a really good isolation player who used to play for a team called the Young Goats. HM: Rapha Ramirez (Dakota Brothers) & Hubert Heemstadt (The Ling)
206. Bhutan – Dorji Rinchen (???)
Basketball's a new sport in Bhutan, and Dorji Rinchen is one of the few players to catch on very quickly. He plays 3×3 and is the high scorer for the national team. HM: Karma Wangchuk & Dorji Gyeltshen
207. Comoros – Ahmed Ben Youssouf (???)
Young 21-year-old scorer Ahmed Ben Youssouf has showed ability to score for a few years now, but his decision making in-game isn't the best. HM: Allaouia Anisse & Hassane Yahaya Ali
208. Kiribati – Biremon Taakam (???)
Kiribati's so small that they don't even get invited to the tiny tournaments hosted by Tonga or Samoa. Taakam's… tall, I guess? HM: Aroito Tetuai & Iotia Paul
209. Lesotho – Sedibo Sebusi (Limkokwing)
Sedibo Sebusi is the leader on and off the court for his team. Lesotho's basketball league is so disorganized that this season one team has played 13 games and another has played just 4. HM: Sam Ntsekhe (KTA All Stars) & Khoto Spotso
210. Djibouti – Habon Ibrahim (???)
I really want Djibouti to win the World Cup next year. Unfortunately, they didn't even qualify for the pre-pre-qualifiers, so I don't think that's going to happen. HM: Abdisalm Asowe & Mabrouk Al-Amin
211. Sao Tome and Principe – Cesar Cotrim (Fenae)
Congratulations to Cesar Cotrim on being the best player on the worst basketball country there is. Remember how Baboucarr Ceesay, 53 spots back, was ranked #22,887 in the world? Well Cotrim is #94,927. HM: Mauro da Boa Morte Fereira & Kweku Viegas De Ceita
212-213. Tuvalu / Norfolk Island – None
Trust me, I looked for hours. For the life of me, I cannot even find the name of a single basketball player from either of these countries. If you know of literally any at all, please tell me by tweeting at me at @_SunsOfThunder_.
Questions and comments?
thescorecrowsports@gmail.com
Follow Us on Twitter @thescorecrow
Follow Us on Reddit at u/TheScorecrow
Follow Josh Elias on Twitter @_SunsofThunder_
Main Credit Image: Embed from Getty Images