Coach Treal | January 15th, 2019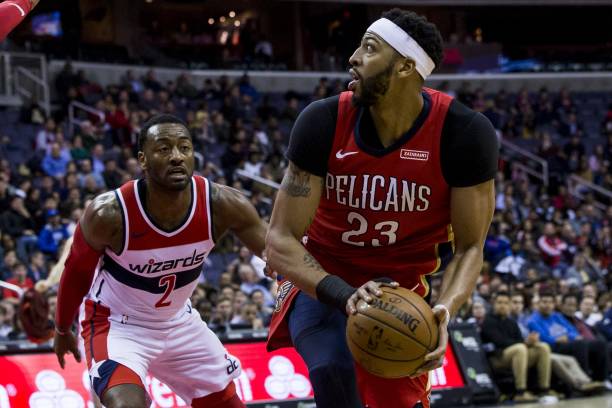 Welcome Back, Hoop heads! We are already into January and the NBA season is getting into full swing, with playoff prospects for most teams already beginning to take shape for better or worse. Some teams are still fighting the injury bug and others are just losing the fight. We take a deeper look into some of the must-see games this week. Stay tuned!
This match-up is the game that I have had circled for some time as soon as the Jimmy Butler trade was made official, but it's even more intriguing now with the firing of T'wolves Coach Tom Thibodeau. With Karl-Anthony Towns playing at an All-NBA level doing battle with Joel Embiid. KAT has been on an absolute tear over his last 10 games, in which we've seen him put up averages of 27ppg, 16rpg, 4apg, 1spg, and 3bpg. His presence on the defensive end of the court has been the biggest surprise and improvement that I have seen from him since he has entered the league. But this game is not short on star power with Ben Simmons coming off a 20-point, 22-rebound and nine assist game Sunday in Madison Square Garden. The headlines will without question be about how will Jimmy play versus his former team and something I will be watching closely. 
Here we have a game of the top teams in the Western Conference with only one game separating them in the loss column. This is an early test for the Nuggets as they will do battle before the Warriors add DeMarcus Cousins later this week and start gearing up for the second half of the season. MVP candidate Nikola Jokic is having an incredible season averaging 20ppg, 10rpg & 7apg. GSW is looking to get into mid-season form and really get ready for the second half push and look to jell on the court especially with the addition of an All-Star in Boogie joining the team.
The Lakers are in desperate need of a win as they are currently in the 9th seed in Western Conference with LeBron James being out the previous 10 games, which has seen the Lakers go 3-7 and suffer a home loss Sunday to the Cavs. The media has already started to question Luke Walton and if he will be around to coach this team as the losses continue to add up. The Bulls are going in a totally different direction and are currently on a seven-game losing streak with little hope in sight. The Lakers hope and know that at some point LeBron will be back in action and, if they can just keep things afloat, he can lead them back into the playoff picture.
The Pelicans begin and finish with Anthony Davis – another player who is on everyone's MVP list and who should be with the incredible season he is putting together. The numbers are one thing, but the impact he has on wins and losses for this team are only matched by a few players in the league. This season AD is averaging five more points per game in wins versus losses this season. With the Pelicans currently on the outside looking in when it comes to the playoff picture for me, it will be interesting to see if and when the trade rumors become louder moving forward.
Hit me up on Twitter about what League Pass Games you are most excited for this week!
Questions and comments?
thescorecrowsports@gmail.com
Follow Us on Twitter @thescorecrow
Follow Us on Reddit at TheScorecrow
Follow Coach Treal on Twitter @CoachTreal2
Main Credit Image:Embed from Getty Images