Jacari McRae | January 11th, 2019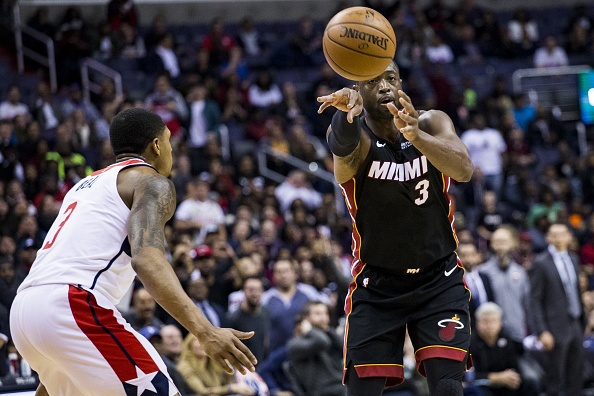 Here are my four takeaways from the Heat's 115-99 win over the Boston Celtics.
Point Justise sets new career-high in assists. 
Justise Winslow continues to flourish as a point guard. After setting a career-high 10 assists against the Wizards on January 4th, Winslow set a new career-high with 11 assists against the Celtics on Thursday. He did a great job of orchestrating the Heat's offense.
Justise Winslow dishes out a career-high 11 AST in the @MiamiHEAT home victory! #HEATCulture pic.twitter.com/RTix4w6KeU

— NBA (@NBA) January 11, 2019
On the other end, he made it tough on Celtics forward Jayson Tatum. Winslow also finished the night with 13 points on 5-of-9 shooting from the field.
Wade to the rescue
In the third quarter, the Heat were in danger of blowing a 26 point lead. They went nearly four minutes without a point as the Celtics went on a 16-0 run. Looking for relief points, Miami turned to Dwyane Wade. Wade made a 3-pointer to stop the Celtics run and scored eight points in the final four minutes of the quarter as the Heat took an 83-72 lead heading into the final period.
#FLASH brought some HEAT to the 3rd quarter tonight, check it out! ⚡️ #BOSvsMIA pic.twitter.com/cu7PunAtjd

— Miami HEAT (@MiamiHEAT) January 11, 2019

Wade finished with a team-high 19 points on 8-of-12 shooting in 23 minutes off the bench.
Heat go 11 deep
After using a 10-man rotation for most of the season, the Heat went 11 deep against the Celtics. Dwyane Wade was the first guard off the bench followed by Dion Waiters. Derrick Jones Jr. also played after being out of the rotation Tuesday against the Denver Nuggets. The only players who didn't play were Udonis Haslem and Wayne Ellington.
Playing 11 guys is one way the Heat can leverage their depth. But will Miami continue playing 11 guys going forward? It's certainly something to watch for as the season progresses.
The Heat's elite defense returns
When Miami plays elite defense, they're a tough team to beat. And it showed Thursday night against Boston. The Heat limited Boston to 99 points on 40.4 percent shooting. While the Celtics star point guard Kyrie Irving finished with 22 points on 10-of-19 shooting, Miami did a great job of slowing down the other guys.
Next up: The HEAT will host the Memphis Grizzlies on Saturday at 5PM eastern.
Questions and comments?
thescorecrowsports@gmail.com
Follow Us on Twitter @thescorecrow
Follow Us on Reddit at TheScorecrow
Follow Jacari McRae on Twitter @JMcRae23
Main Credit Image: Embed from Getty Images